Forté Foundation Now Accepting Applications for MBALaunch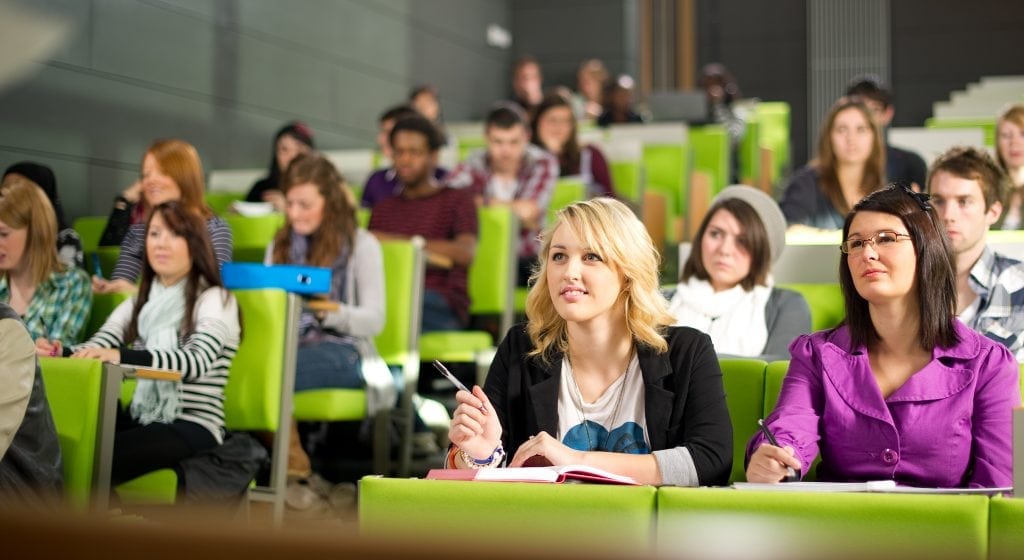 Calling all women considering an MBA but unsure about how to navigate the competitive admissions process: The Forté Foundation's 2019 MBALaunch program was made for you. This 10-month program offers female MBA candidates a powerful support network and road map for applying to top-tier business schools for the MBA Class of 2022.
Applications for the next season of Forté MBALaunch, slated to begin in January 2019, are open now.
What Is MBALaunch?
MBALaunch is a unique program designed to help exceptional female candidates excel in the high-stakes MBA application process. Beginning each year in January, the program includes a range of in-person and virtual events geared toward helping participants assemble their strongest possible applications. These include networking events, monthly webinars, and in-person peer group sessions offered in 11 host cities. In addition, the program is accessible via video chat.
Candidates accepted into the MBALaunch program can expect to:
Cultivate a strong network filled with hundreds of women with similar goals;
Gain intensive GMAT test prep that, on average, helps improve scores by 100 points;
Receive help building a winning application;
Hone interviewing skills with guidance from admissions consultants and business school representatives, and
Get immediate feedback on their resumes, admissions essays, and more.
Who Can Take Part in MBALaunch?
The MBALaunch program is open to women looking to apply to any of the more than four dozen Forté member business schools in fall 2019 (for enrollment in fall 2020). Forté seeks candidates with a strong academic record and two to seven years of post-undergraduate work experience.
To take part, candidates must be able to travel to a host city (Atlanta, Boston, Chicago, Houston, Los Angeles, London, New York, San Francisco, Seattle, Toronto, or Washington DC) for a one-day kick-off event. Then, candidates dedicate 10 months to the online and in-person program. After the kick-off event, candidates unable to participate in person can take part via Skype or Google Hangouts.
There is a $25 non-refundable application fee. Admitted applicants then pay a $550 program fee to take part.
Additional application eligibility information is available here.
Application Deadlines
The first MBALaunch applications deadline is October 8, 2018, with subsequent deadlines on October 15 and 22.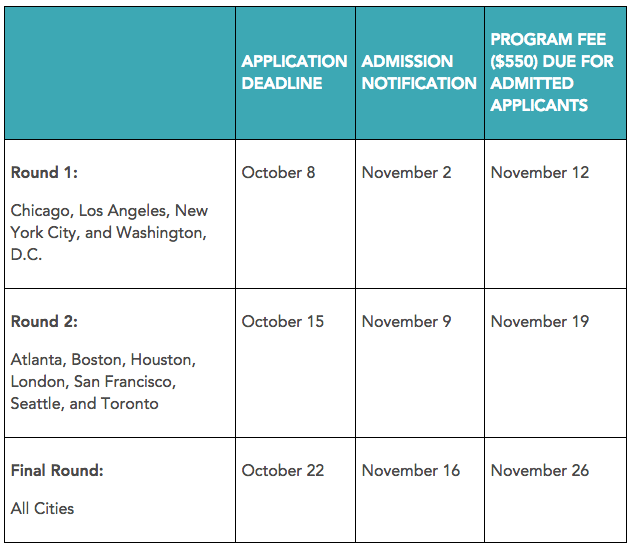 ---
This article has been edited and republished with permissions from our sister site, Clear Admit.
About the Author