Northeastern's New MBA Offering, and More – Boston News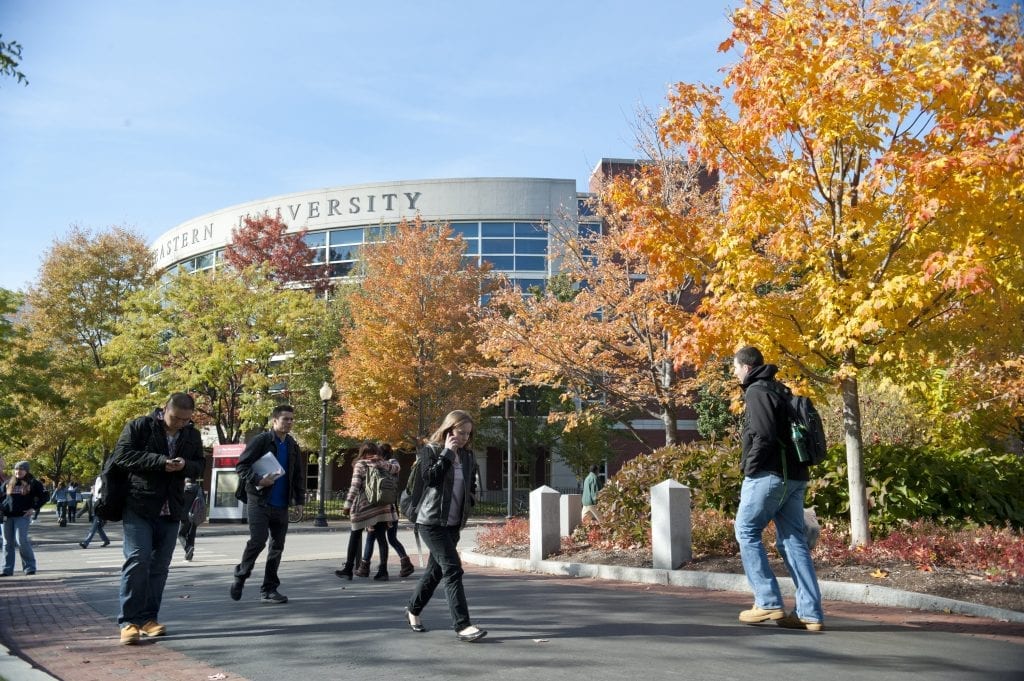 Let's explore some of the most interesting stories that have emerged from Boston business schools this week.
---
Many scholars seek to understand how we can move away from incremental thinking to what Google calls "10x thinking"—ideas that lead to "10-fold improvements rather than the more typical 10 percent ones."
In a recent edition of Harvard Business Review, INSEAD Assistant Professor of Strategy Nathan Furr and Brigham Young's Jeffrey H. Dyer say the real limit to "10x" ideas are biases that distort our perceptions and prevent us from seeing possibilities.
The duo present tactics and tools to challenge our instincts to avoid risk and choose the path of least resistance with the ultimate goal of breaking through to the realm of innovative possibilities.
Furr and Beesley describe how cell phones, earbuds, credit cards, self-driving cars, and atomic power were all inspired by science fiction. "Science fiction can provide a kind of rigorous optimism. There's no magic; science fiction just provides the inspiration and then you make a rigorous plan and go for it."
You can read more about the research over at HBR.
"Breakthrough technologies, robotics, artificial intelligence, the Internet of Things, and blockchain promise higher productivity, enhanced efficiencies, and economic growth," says Raj Echambadi, Dunton Family Dean at Northeastern University D'Amore-McKim School of Business.
Future business leaders need leadership frameworks but also hard technical skills to have a deeper understanding of how technology will impact the future of business. To meet this growing demand, D'Amore-McKim now offers a new full-time MBA degree concept: MBA x Computer Science.
"Business and technology are now intertwined, and to master a skill set in both areas will set our students apart and set them up for success," says D'Amore-McKim Associate Dean of Graduate Programs Kate Klepper.
Dean Echambadi explains:
"These technologies are changing the way we live, learn, produce, and consume content, as well as how employees and enterprises work across all industries. Advanced business education is a critical component in helping people and industries navigate challenges with digital convergence and turn them into opportunities."
Read the full D'Amore-McKim School of Business News article here.
According to new research from MIT Sloan Economist Catherine Tucker and Occidental College's Lesley Chiou, Ph.D. '05, restricting or redirecting advertising on social media could be part of a solution to the problem of fake news.
After Facebook released a new advertising system that blocks ads from pages that repeatedly share fake news, researchers found a 75 percent reduction in the amount of fake news being shared on the platform.
Tucker and Chiou caution that the solution is far more complex than just advertising, however.
"The actions of platforms such as Facebook in regulating advertising do seem to have had an effect on the volume of fake news. However, our paper also emphasizes that in just focusing on ads and fake news, we are missing the bigger picture, which is the organic spread of misinformation by users themselves," Tucker says in a recent interview wit MIT.
"The popularity of fake news may occur in the absence of advertising, as users share articles with others in their social network, but working to stamp out misinformation in those posts runs into its own set of problems," Tucker adds.
"Trying to regulate that seems to get us into very problematic First Amendment territory."
You can read more about Tucker and Chiou's research here.
About the Author