Top Real Estate MBAs and MS Degrees in the Southeast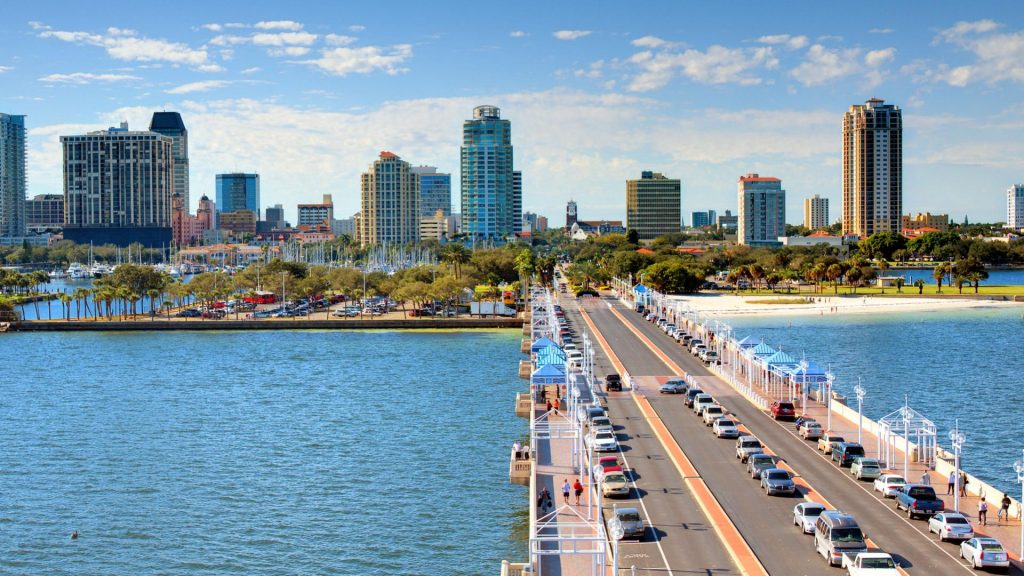 Recent figures suggest that the Southeastern United States has one of the most robust economies in the country, with its states contributing over a fifth to the GDP. In a report issued at the end of 2018 by real estate developer CBRE, the strength of the region's economy was confirmed. "Every primary economic driver … tourism, technology, manufacturing and logistics; are all trending in a positive direction …strong demographic growth will help mitigate any downside."
This, along with report's suggestion that the affordability of construction makes it rife for new development, are good news for those with an eye toward real estate in their MBA or MS studies. Following is a look at some of the Southeast's top real estate programs.
Top Southeast Real Estate MBA Programs

The University of Georgia's Terry College of Business offers a real estate concentration as part of its MBA degree. Combining a foundation in theoretical knowledge with real world case studies and market simulations, Terry's Real Estate concentration prepares graduates for a lucrative career. Nine hours of required courses and 12 hours of electives comprise the program.
Terry Real Estate MBA grads have landed jobs at such firms as CBRE, Toll Brothers, Bank of America, and Landmark Properties. Senior Associate, Enterprise Planning Manager, Senior Vice President, and Associate Vice President are just some of the roles assumed by grads of the program. Tuition for Georgia residents is fairly affordable, at $15,868 and $34,896 for those out-of-state, annually.

Georgia Tech's Scheller College of Business offers a full-time MBA with a real estate concentration which prepares graduates for degrees in both the public and private sectors. The entrepreneurial aspects of real estate are a primary focus of Scheller's program. Graduates are ready for careers in development, public and private finance, consulting, brokerage, property and facilities management, and land use planning.
The Scheller MBA consists of 54 credit hours: 12 core courses worth 21 credits and 11 electives totaling 33 credits. Nine credits in the elective category are required for the real estate concentration. Annual tuition at Scheller is $29,508 for in-state students and $40,752 for those outside of Georgia, not including fees.

Self described as one of the nation's top Real Estate MBA programs, The University of Miami Business School offers an accelerated program beginning each May. Students participate in two paid internships at leading commercial real estate companies such as Lennar Commercial Real Estate, The Related Group, and the Kislak Company. With the guidance of a mentor, Real Estate MBAs also participate in a project assisting a non-profit organization.
Coursework is cross-curricular, with classes in both the Business School and the School of Architecture. The program is 18 months long, and it consists of 40 credits. As host of the Annual Real Estate Impact Conference, the University of Miami attracts leaders in the industry as both faculty and Advisory Board members. Tuition for the Real Estate MBA is $2,030 per credit hour ($81,200 in total) not inclusive of fees.

Clemson University's Master of Real Estate Development is a full-time program consisting of 56 credits. There are two options: an 18 month duration for students at the beginning stages of their careers; and a 12 month program for more experienced professionals with 15 pre-approved credits.
The MRED at Clemson invites students from all undergraduate disciplines to the specialty, including architecture, engineering, finance, construction management, accounting and marketing.  Clemson's location in Greenville, SC is another asset, as the area is one of the country's most successful revitalization efforts, and opportunities for real estate development continue to expand here. A small class size, at 30 students maximum, allows for highly individualized training. Tuition for the 18 month early career option is $55,000 per year. Those in the 12 month experienced professional program pay $49,000.

Auburn University's Master of Real Estate Development, like others on this list, combines coursework from the College of Architecture, Design and Construction and the Harbert College of Business. The program educates students in all facets of the industry, including law, planning, finance, and market analysis. With a focus on sustainability, Auburn leads the way in training students for responsible development in the next century.
The program combines online courses with campus residencies and field studies, and it is 21 months long. It begins in August of each year. Students have an average of 12 years of work experience, though all levels of career development are considered. Annual tuition is $58,500, and includes all fees along with membership in the Urban Land Institute, NAIOP, ICSC and CCIM.
About the Author