5 Most Affordable Pacific Northwest MBA Programs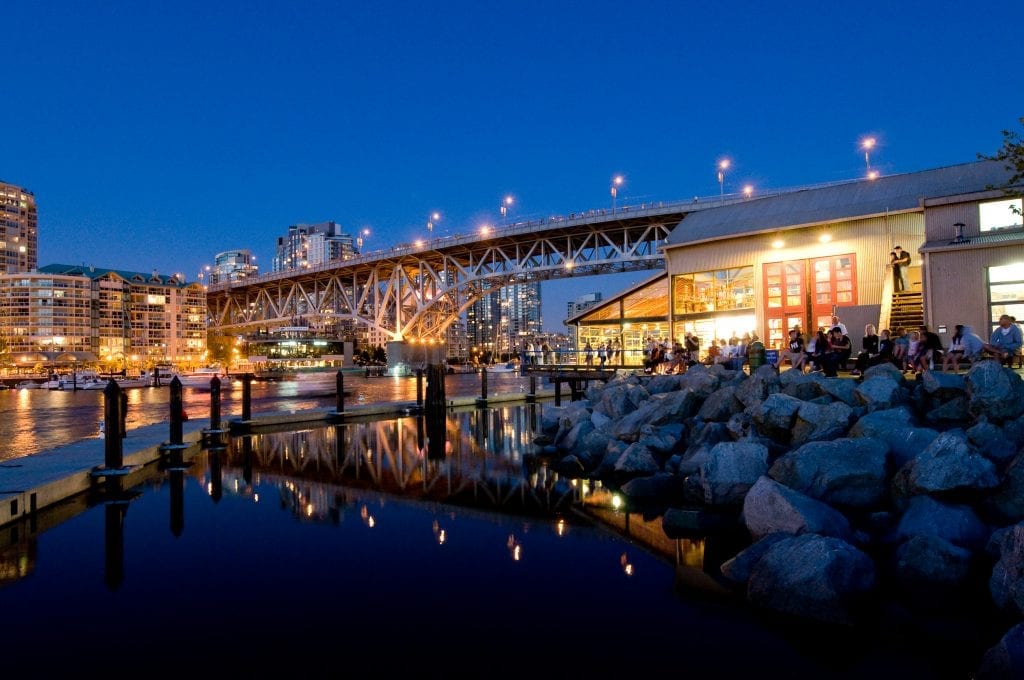 The Pacific Northwest is not only a gorgeous place to live; it is one of the best places to work. Washington state is the fastest-growing state in the country and offers numerous job opportunities in everything from tech to finance and entrepreneurship. So, it should be no surprise that the area is also home to a variety of MBA programs.
Whether you're looking at MBA programs in Vancouver, Seattle, Portland, or somewhere else entirely, there are many business schools to consider if you want a quality education at an affordable price. In fact, some affordable Pacific Northwest MBA programs can get you in and out with your MBA degree for less than $30,000, and all of our top schools get you a degree in less than $50,000.
Below are our top five most affordable Pacific Northwest MBA programs as well as a little bit about why we like them outside of their low tuition.
5 Most Affordable Pacific Northwest MBA Programs

At University Canada West, you can enjoy an ACBSP-accredited MBA program for just $17,633 tuition for Canadian residents and $26,449 for international students. It offers a full-time MBA program that takes two years to complete and prepares graduates for leadership on the global stage.
The curriculum is designed to develop business skill sets in leadership, marketing, and finance. You'll take courses in analytical foundations, management principles and practices, business applications, and strategic management. There are also electives in everything from negotiations to marketing promotion, financial management, and personal financial planning.

Tuition for an MBA at the Lundquist College of Business is incredibly affordable. Tuition is just $28,377 for Oregon residents or $39,273 for out-of-state students. Students can choose between a full-time, Accelerated, or Flex MBA program; all of which help students build their professional foundation.
The full-time MBA program takes two years to complete and requires students to take courses in financial accounting, marketing management, managerial economics, business law and ethics, and strategic management. In addition, students can choose to specialize their MBA degree in:
Advanced Strategy and Leadership
Finance and Securities Analysis
Innovation and Entrepreneurship
Sports Business
Sustainable Business Practices


Simon Fraser University's Beedie School of Business offers a full-time MBA program at a fraction of the cost of other schools. Canadian students can expect to pay just $31,129, while international students pay $40,517. With a maximum of only 55 students, it's a small program that's focused on a personalized experience.
At just 12 months in length, the Beedie full-time MBA is one of the shortest programs on our list. The curriculum covers all business fundamentals, including essential business skills, organizational dynamics, and creativity and strategy in business. You'll also be required to understand a paid four-month work term to try out a particular job or industry before you official earn your degree.

Seattle University's Albers School of Business and Economics offers one of the most affordable MBA programs in the Pacific Northwest. It's just $46,710 in tuition for both in-state and out-of-state students. It's the only program on our list that does not charge a higher price for international students.
The school offers both a part-time and full-time MBA option where students must complete 54 credits—24 required and 30 electives. The curriculum covers everything from statistics to accounting, professional writing, decision-making, managing risk, and more. Students can also choose to earn an additional graduate certificate in:
Accounting
Business Analytics
Finance
Global Business
Innovation & Entrepreneurship
Internal Audit
Leadership Formation
Marketing
Quantitative Economic Analysis


Portland State University's School of Business offers the most expensive full-time MBA program on our list at $37,642 for in-state residents and $48,980 for non-resident and international students. However, it's still a highly affordable MBA program that deserves to be on our list.
AACSB-accredited, the Portland MBA is 21 months long, open to full and part-time students, and requires 62 credits to graduate. The core curriculum for the program is divided into three content areas, including Foundations of Competitiveness, Value Chain of Business, and Applied Skills and Leadership. Within these areas, students can enhance their skill sets by specializing in:
Athletic & Outdoor Industry
Business Blockchain
Business Analytics
Finance
Global Supply Chain Management
HR Analytics
Social Innovation
Taxation
About the Author