Top MBA Recruiters: CVS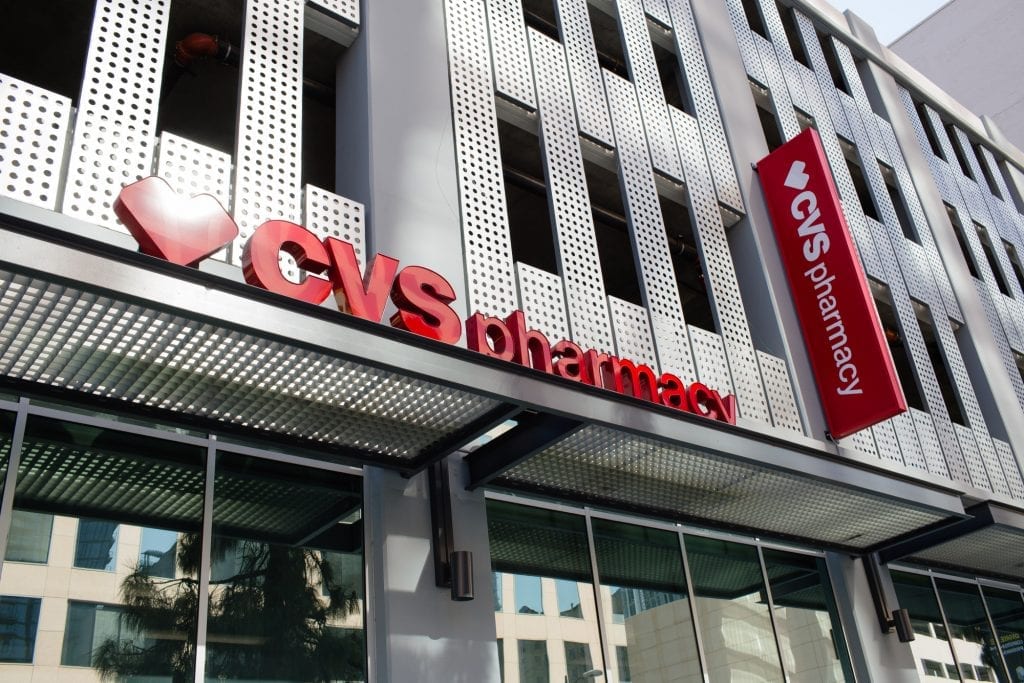 Founded in Lowell, Massachusetts by the Goldstein family, the first CVS opened its doors in 1963. The company quickly grew into a local chain and by 1970, operated 100 stores on the East Coast.
With close to 10,000 stores, over 10,000 employees, and over $10 billion in annual revenue, CVS is now the largest pharmacy chain in the United States, with stores in Puerto Rico and Brazil as well.
Why MBAs Love CVS
According to Glassdoor, Finance Management positions average $89,933 per year and Senior Finance Management positions average $130,618 per year. Senior Analyst positions range from $67,867-79,000 per year.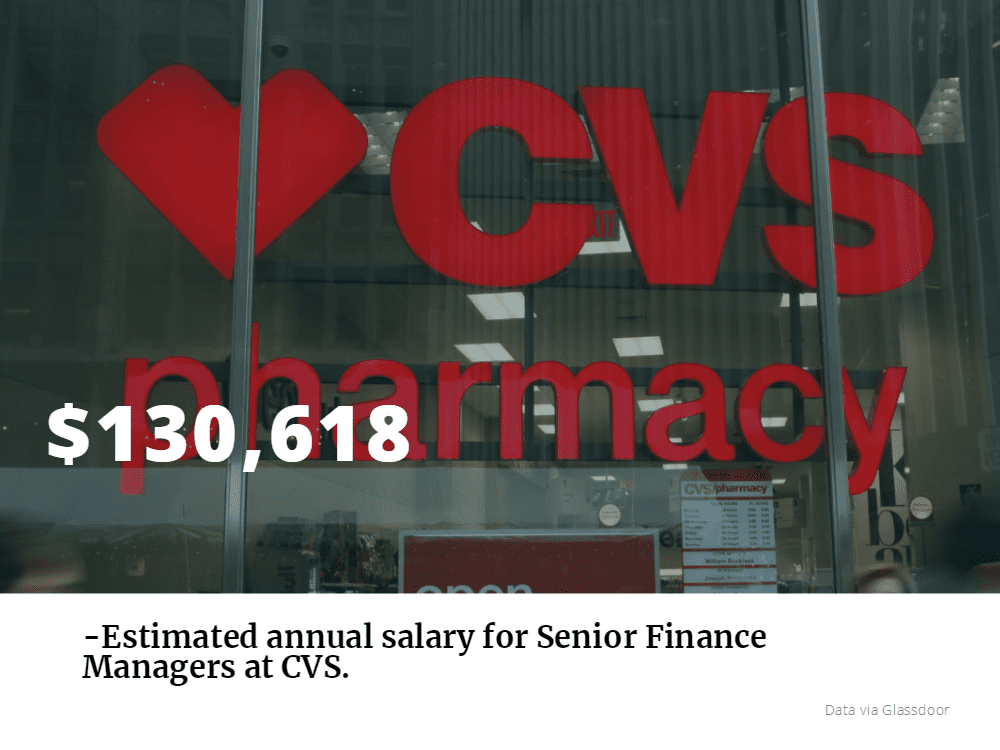 CVS has been recognized for the way it has prioritized corporate social responsibility (CSR).
Fast Company placed CVS eighth overall on its "Top 10 Most Innovative Companies in Health List" in 2018. In 2019, the Military Times applauded CVS's commitment to employing veterans with a "Best for Vets" award.
Other awards include Fortune's "Most Admired Companies," DiversityInc's "Top 50 Companies for Diversity," Points of Light's "Top 50 Community-Minded Companies," Corporate Responsibility Magazine's "100 Best Corporate Citizens," Humans Rights Campaign's "Top Place to Work for LGBT Equality," and the Disability Equality Index's "Top Places to Work."
CVS also supports community grants program and offers additional community support through The CVS Health Foundation and The Aetna Foundation.
Life at CVS
CVS offers a range of benefits that include medical, prescription, dental and vision coverage. Employees can also access a health savings account, colleague stock purchase plan, adoption benefits, life, accident, and disability insurance, PTO, tuition reimbursement, and an employee discount.
The company comments:
"We are committed to providing fair compensation to all of our colleagues, including performance-based compensation incentives and stock options for eligible colleagues."
Glassdoor employee reviews note that CVS is a relatively flexible employer, however only 37 percent of CVS employees recommend to a friend and 36 percent approve of the CEO.
Earning a CVS Career
To get an interview at CVS is relatively simple. According to Glassdoor, 70 percent of online applicants get an interview, and 61 percent had a positive experience. Glassdoor reviews note the hiring process happens relatively quickly, as follow-ups take place within a few days.
Current CVS Career Openings
CVS is actively recruiting MBA talent, with multiple job openings in the United States. Here are a couple of recently posted listings for CVS careers:
Financial Systems Analyst-Senior, Cumberland RI
This position does not require an MBA degree but considers business education beyond a bachelor degree a "plus."
The job description is as follows:
"The Financial System Analyst – Senior is responsible for providing enhanced system, reporting, and analytic support for the Enterprise FP&A team. Reporting to the Director, this individual will provide support through the development, maintenance and process management of the Hyperion Planning Workforce application in the role of Hyperion Administrator."
Data Analyst – Senior, Woonsocket RI
For MBAs interested in joining the CVS team at corporate headquarters, this may be the right opportunity for you. As Data Analyst, you will play a key role in the strategy team.
Requirements are as follows:
2-plus years of analytics experience
2-plus years of experience with Microsoft Excel and PowerPoint
6-plus months of experience using Oracle SQL
Previous experience in consulting, preferably in the healthcare industry
Experience conducting analytics using Teradata SQL, and/or Tableau Education
Verifiable Bachelor's degree or equivalent experience required.
About the Author