Outside the MBA: The Highest Paying STEM Management Degrees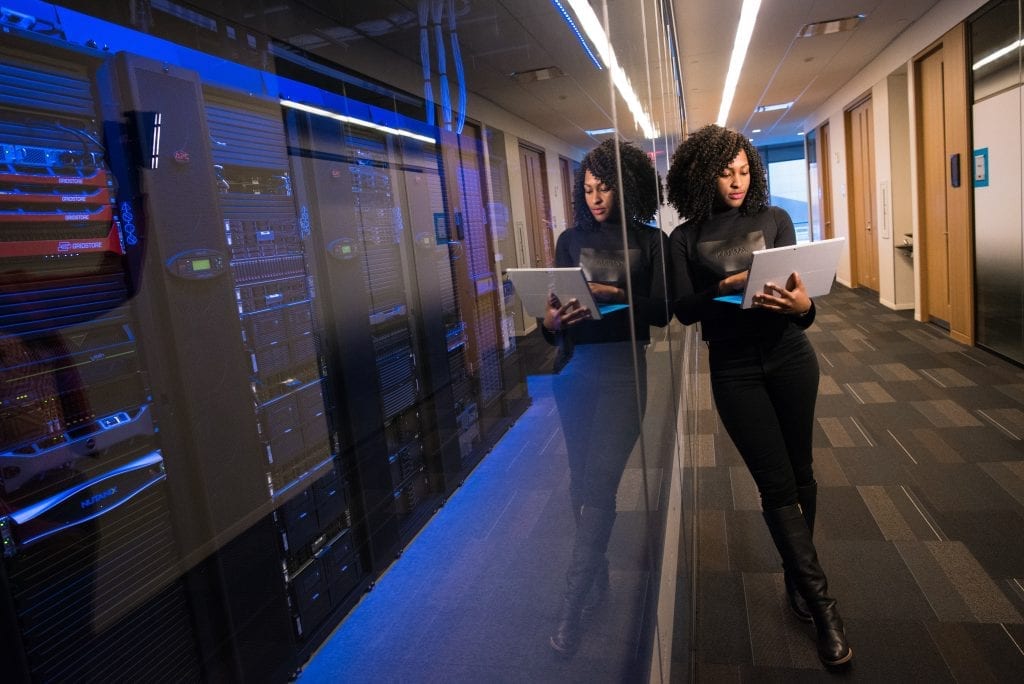 STEM is everywhere. You hear about it constantly when it comes to career fields. The U.S. Department of Labor predicts that there will be more than 10.5 million jobs in STEM by 2028, but not enough employees to fill in the gaps. It's partially why STEM has become increasingly important in education.
A formal STEM designation means that the degree includes a significant number of courses in fields related to Science, Technology, Engineering, and Math—all areas of the workforce where there's a labor shortage. For business degrees, STEM puts a quantitative spin on core subject areas in business.
So, it should be no surprise that a rapidly growing number of top business schools have added STEM-focused courses, certificates, and specializations to its MBA programs. For example, in 2018, Rochester University's Simon Business School began offering full-time MBA students the option to specialize in STEM. And Duke Fuqua offers a specialized STEM certificate for its MBA program.
But what if you decide not to earn your MBA and instead want a specialized STEM management degree? What are your options? And, more importantly, what are the highest paying STEM management careers you can find?
The Highest Paying STEM Management Degrees
Unlike an MBA with a STEM designation, a STEM specialty master's degree is more technically focused. The degree can often be completed in a year and delves deep into quantitative topics where expertise is a must.
Typically, because a specialized master's is more concentrated, graduates tend to earn less than their MBA counterparts. However, that's not always the case for STEM management degrees. Depending on your specialty area—engineering, health analytics, finance, IT, etc.—you could earn just as much as an MBA graduate if not a little more, particularly when you take into account the decreased cost of the program.
For example, a Master's of Quantitative Management at Duke Fuqua costs about $95,300, including living expenses. This is only half the cost of Duke's full-time MBA program.
So what are the highest paying STEM management degrees? We break it down below.
Master's of Quantitative Finance — $97,322
Among the highest paying STEM programs on our list is the Master's of Quantitative Finance track at Washington University's Olin Business School, which fuses mathematics skills and business decision-making. It's designed for students interested in highly technical curriculum and a career in finance services. As a STEM-designated master's, it offers a unique balance of computer science, math, and finance, similar to a financial engineering program.
Students will take courses in data analysis for investments, quantitative risk management, mathematical finance, introduction to Python, and fixed income securities among others. And you'll be well prepared for a career in asset management, risk management, or capital markets and research. It's about learning the fundamentals of finance and accounting alongside data analytics and financial markets.
According to PayScale, the average Quantitative Finance Analyst earns $97,322. You'll earn the most if you have specific skills, including:
Financial Modeling: $99,969
Statistical Analysis: $99,960
Python: $102,500
Master's of Engineering Management — $83,000
A Master's of Engineering Management degree is designed for science and engineering undergraduate majors interested in developing business acumen. Throughout the program, students complete both core management curriculum as well as master's level courses to become a technology leaders. Upon graduation, students are prepared to solve critical technological challenges for companies and organizations.
The difference between a Master's of Engineering Management and a traditional MS in Engineering is that the Engineering Management degree is more about tech-focused business compared to research-based engineering. This means that you're more suited to a management position in a tech-based organization compared to an academic position at a university.
As for what you can expect to earn, graduates from Duke Fuqua earn an average of $83,000 and work in a wide range of job functions including:
Analytics
Consulting
Supply Chain Operations
Project Management
Product Management
IT
Master's in Project Management — $83,000
The Master's in Project Management degree offered by the NYU School of Professional Studies is a STEM degree focused on principles of project management. The curriculum is designed to provide students with the technical skills and knowledge they need to become project management leaders. You'll gain strategic, business management expertise as well as a comprehensive foundation in the project management profession.
Throughout the course of the one-year program, students develop a framework for managing, monitoring, and assessing all projects within an organization. They also strengthen leadership and project management skills. Courses include Project Management Operations, Management of Information Systems, Project Risk Analysis and Quality Assurance, and Intercultural Business Communication.
After graduation, students go on to work as consultants, business system analysts, finance directors, digital project managers, senior project managers, and more. They can also expect to earn around $83,000 according to PayScale.
Master's in Technology Management — $81,000
A Master of Science in Technology Management offered by Columbia University is the ideal degree for candidates interested in a career as a technology professional. You can work in a diverse range of industries and specializations, helping to transform your company for the digital age. You'll optimize organizational performance and become a tech leader. It's a highly technical, strategic, and political career field that's focused on digital innovation and disruption.
Throughout the degree, students learn how to leverage technology to drive business innovation and improvement. They also learn how to anticipate and adapt to today's technology solutions quickly and efficiently. In addition, they gain practical experience in management and leadership.
After one year in the full-time Master of Science in Technology, grads can expect to earn around $81,000 according to PayScale. The highest-paying positions belong to:
Project Managers: $92,000
Quality Assurance Managers: $88,000
Product Managers (software): $95,000
Program Managers (IT): $119,000
About the Author