Top 5 Healthcare Masters Programs in Western Canada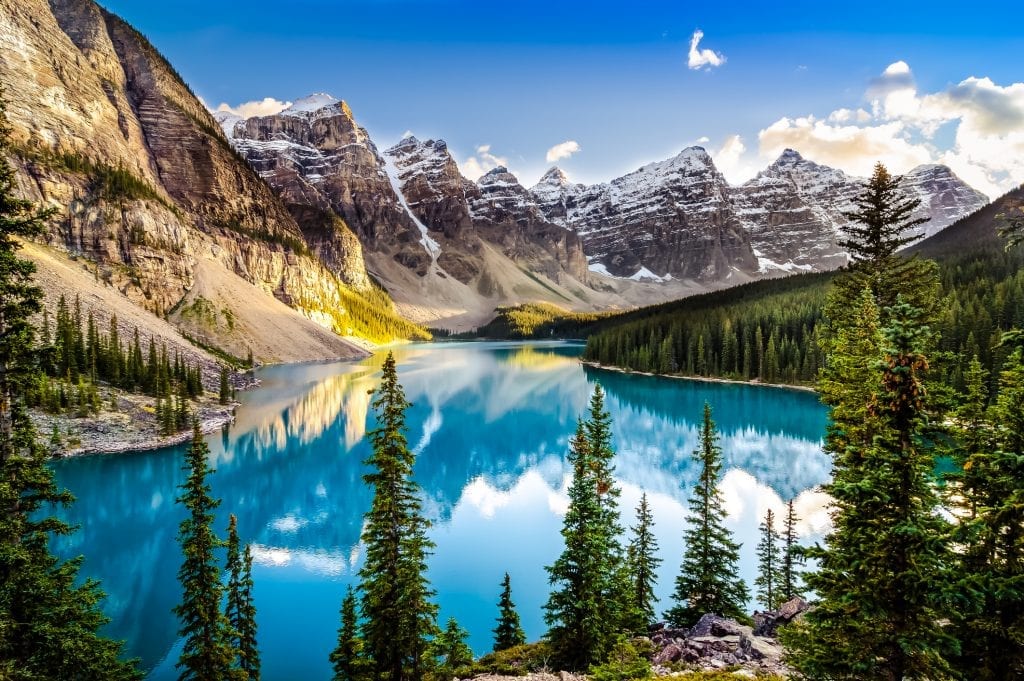 Healthcare in Canada is a booming business. In 2018, total health expenditure was expected to reach $6,839 per person or $253.5 billion total—11 percent of Canada's GDP. So, it should be no surprise that healthcare careers are surging.
According to the "Canada's Best Jobs 2019" ranking by Canadian Business, jobs in healthcare have a positive outlook. For example, a Health Care Manager can expect to earn $94,994 with a 9 percent wage growth over five years. In addition, candidates can expect lots of openings, with more than one job available per job seeker.
If this sounds like the career for you, where you should you earn your healthcare-focused masters in Western Canada? We've outlined our top five picks for MBAs and specialized master's programs.
The Top 5 Western Canada Healthcare Programs

If you're looking for an MBA in Healthcare Management, Athabasca University School of Business offers an excellent program in collaboration with the Canadian College of Health Leaders (CCHL). Students who complete the Online MBA for Health Leaders earn their standing as a Canadian Health Executive (CHE). This designation is the industry standard for healthcare management professionals.
To be accepted into the MBA program, students must have a bachelor's degree and at least three years of managerial experience. Then, after completing phase one of their online MBA program, they can apply to CCHL and the CHE program to be eligible for the benefits associated with the designation.

The University of Alberta School of Business offers another Healthcare Management MBA.  The program is comprised of two parts: a general knowledge base of business and a focus on policy, management, and critical thinking related to public health. Designed for students pursuing a career in healthcare management, the MBA program includes courses in Managing Organizational Change, Public Policy, and Operations Management in Healthcare.
In addition to classroom learning, the Healthcare Management MBA also offers experiential learning opportunities, case competitions, and membership in student organizations such as Net Impact. Upon graduation, students can expect to find employment across Canada and internationally. Alumni have gone on to work for Alberta Health Services, United Nations, and the Government of Canada.

The University of Lethbridge in Alberta has a Master of Health Services Management (MHSM) degree jointly offered by the Dhillon School of Business and the Faculty of Health Sciences. This 18-month part-time program provides interdisciplinary knowledge and experience for entry-level managers in the healthcare field and healthcare practitioners. The focus is on providing the necessary knowledge for students to become effective managers in Canada's healthcare system.
Classes are offered at the Calgary campus of the University of Lethbridge and include both in-person sessions as well as distance learning. The goal is to allow students to complete their degree while working full time. It's important to note that this program is only available every second year and requires students to have an undergraduate degree in nursing, health sciences, or management.

The Master of Health Administration (MHA) at the University of British Columbia Sauder School of Business and School of Population and Public Health is a 24-month professional program for managers, researchers, and clinicians. It's specifically designed for working professionals who want to delve into today's complex health delivery issues. The unique curriculum includes 24 mandatory courses covering the entire health care sector including topics on business, management, and epidemiology. Students must also complete an independent capstone project to graduate.
Classes are scheduled every three to four weeks and completed over one three-day weekend—Friday through Sunday. Courses include accounting, government and policy, Canadian health policy, health economics, statistics, and quality of care. To apply, you must have a bachelor's degree with a minimum B+ average.


At Simon Fraser University there's a Master of Public Health (MPH) degree for students looking to work in public health settings in Canada and globally. The full-time degree is offered by the Faculty of Health Sciences and requires students to complete a minimum of 46 credits, including a 13-week practicum with 11 weeks on-site—over five terms. To graduate, students must also complete a master's project in the form of a complex case study.
The MPH curriculum includes courses in Biostatistics for Public Health Practice, Social Determinants of Health, Qualitative and Survey Research Methods, Analysis of Health Care Systems, and Indigenous Health in Canada. Since 2007, students have completed practicums in over 55 countries, 112 cities, and with 214 different organizations.
About the Author