Why Business School Grads Should Consider HubSpot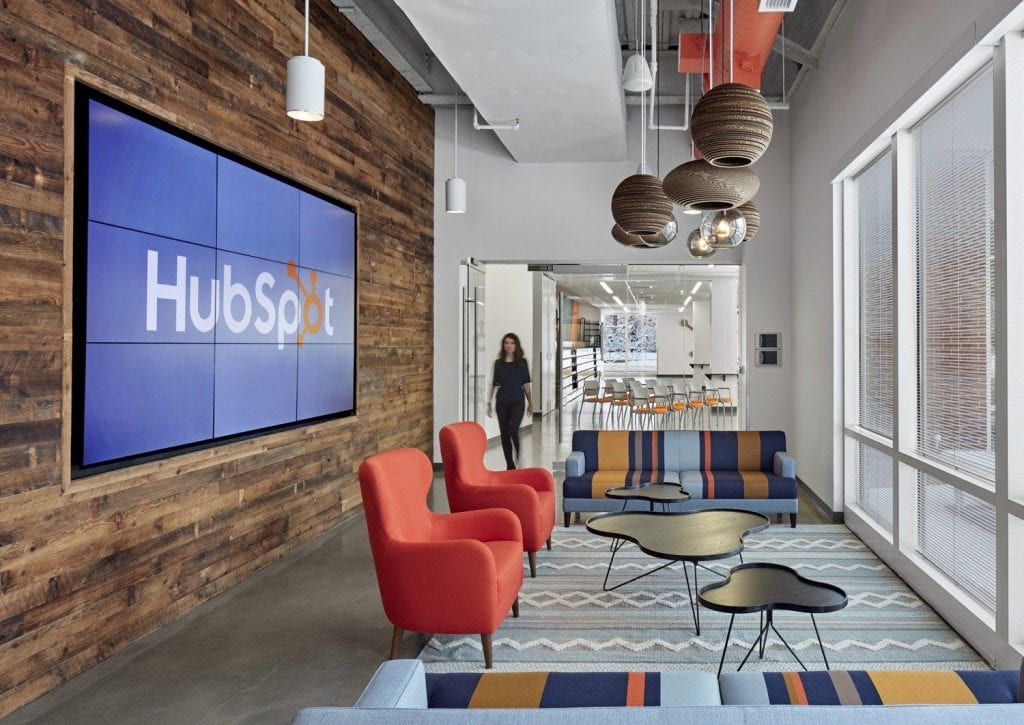 Massachusetts-based tech development company HubSpot builds tools and software for marketing and sales teams to help make their lives a little more organized and easier. It's not only a godsend for its customers but also for its employees. Glassdoor dubbed HubSpot the "Best Place to Work in 2020." For the last 12 years, Glassdoor ranks the top 100 companies by user data, such as a company's culture and workplace ratings. So, actually, that means employees choose the winner.
"We've always wanted to build a company that attracts amazing people and helps them do their best work," says HubSpot co-founder and CTO Dharmesh Shah, in a statement. "So thank you, HubSpotters, for making our culture what it is today."
Now, the question remains: What's is a HubSpot career like? And, well, how does someone land a job at the "best place to work"?
Hubspot Career Outlook
Every major company has plenty of roles to offer, but HubSpot definitely caters to those with heavy business and technological skills. The company's whole brand is built around helping customers boost theirs, and that means having the savviness to navigate the constantly evolving realm of customer service and SEO.
The company boasts more than 68,000 customers across more than 100 countries, including ClassPass and Purple (yes, the mattress company). The company's still pretty new; it launched back in 2005 and continues to grow. More than 200 open positions are listed on its website with some in Cambridge, Massachusetts, and others in places like Dublin or Tokyo.
"We're building a culture where personal and professional growth are just as important as business growth," the website reads.
HubSpot hopes to hire professionals around the world in some of these fields:
Accounting and Finance
Business Enablement
Customer Success
Legal
Marketing
People Operations
Product and Engineering
Sales
Security
Hubspot Salary and Benefits
As great as that all sounds, let's keep it real. An annual salary and benefits carry weight, and that's definitely some of the company's strengths. HubSpot offers its employees unlimited paid time off and has systems in place to ensure people actually take those days. The average salary is $56,000, according to PayScale, but many employees (including software engineers) on Glassdoor report earning more than $115,000 a year. The ranges really seem to depend on what department someone works in.
Still, the benefits sound amazing. Along with the unlimited vacation, employees are allowed to work remotely. So if you need to do some travel but got work to do, it's all good. Or if you'd rather not move to Cambridge, that's OK too. Long-term employees who are with the company for more than five years gain access to a four-week paid sabbatical, and there are so many more perks for parents and those hoping to continue their education.
Here's just a peek at what else the company offers:
16-weeks paid leave, as well as egg-freezing benefits
Fitness reimbursement
Nutrition consultations
Discounted employee stock purchase
$5,000 a year for education
Getting Your Hubspot Career
Look, the people who work here obviously love it. Why else would HubSpot be the best place to work this coming year? MBA students and recent graduates should definitely keep this company on their radar. That's especially true people of color and women, as the company values creating an inclusive culture and even offers its employees different affinity groups so that individuals can meet. Startups are known to value diversity, but that seems to actually mean something at HubSpot.
MIT students and alumni might have an advantage over others as founders Brian Halligan and Shah conceived of the idea while studying there. Still, landing internships and experience in the software and IT industries should be helpful. So would learning a second language as the company has a global lens on the market. If that's unlikely, spending time in other startup environments will prove valuable for those who want to jump into HubSpot.
Being the best place to work won't make landing a job here any easier, so applicants better be sure to put their business chops to work.

About the Author