Post tagged "berkeley-haas"
Mar 11, 2019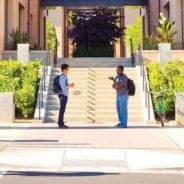 There are many different ways to define "lucrative"—so when trying to find the world's most valuable MBA degree, there are a few different metrics you can use to draw a conclusion. Lucky for us, the new Financial Times global MBA ranking manages to list the world's top MBA programs in (almost) every way imaginable, including highest weighted salary, salary increase, and value for money. Sounds lucrative to me! Continue reading…
Jan 29, 2019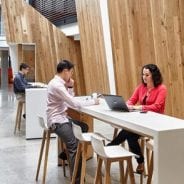 Even though the most common MBA careers are those in the areas of consulting, banking and finance, there are other options out there. In fact, you'd be surprised to learn which companies truly value hiring MBAs into high paying management positions, and the sectors those firms occupy. Whether its tech, media, or retail, here's a breakout of five surprisingly lucrative MBA destinations. Continue reading…
Jul 26, 2018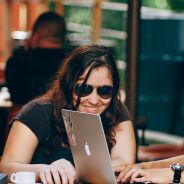 Diversity in the college admissions process was dealt a blow in early July when the Trump administration withdrew a guidance that encouraged affirmative action in regards to enrollment. The move was announced when the departments of Justice and Education retracted several letters and memos that advised schools on how they could consider diversity in admissions and other various decisions. Continue reading…
Apr 30, 2018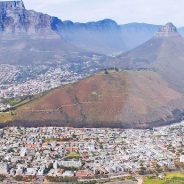 Every year, one hundred of the top MBA students worldwide are selected to attend the MBA World Summit out of an applicant pool of 3,000. This once in a lifetime opportunity brings together driven individuals from across the globe to expand their networks and debate some of the most pressing issues of the time. From March 14 – 17, 2018, it was a three-day immersive experience in Cape Town, South Africa that focused on social impact. Continue reading…
Mar 6, 2018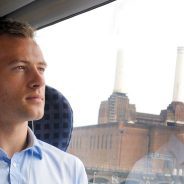 Clear Admit recently looked into some of the best business school podcasts out today. Take a look at a few of the premiere productions below.
---
Many business schools and MBA students have recently begun to produce podcasts, discussing the diverse range of student and graduate experiences as well as current trends and relevant topics in business. These podcasts are unique in that they provide a candid, first-person look at business school from those currently enrolled, allowing for an open platform to discuss business topics outside of the confines of the university. While this is a fairly new trend, there are several different podcasts out there for those who might be interested to learn more. We've assembled our five favorite MBA podcasts right now, and we'll keep an eye out for new podcasts to highlight going forward.
Business Beyond Usual, by Ross Business School Students
One very cool MBA podcast on our radar is Business Beyond Usual, produced by students at the University of Michigan's Ross School of Business. The podcast tackles a variety of issues of interest to both prospective and current business school students. Recent episodes have delved into topics including:
Is business education a waste of money?
Do school rankings actually mean anything?
If you want to make a difference in the world, is working for a consulting firm selling out?
The podcast describes itself as having no rules or moderators, so those looking for an unfiltered opinion on the MBA experience may be interested in what these Michigan students are doing. With more than 20 episodes in the series already, there's a wealth of material already for this relatively new podcast. Business Beyond Usual is available on iTunes, Stitcher, and Soundcloud.
Why CBS Podcast
Those looking for an Ivy League perspective may be interested in the Why CBS Podcast, a series for Columbia Business School hosted by Fahad Ahmed, a 2017 graduate of the program. Why CBS features interviews with students, faculty, and alumni who speak candidly about their MBA experience at Columbia, as well as the time leading up to the program and their lives and careers after graduation. Why CBS is currently available on the iTunes Store.
Wharton FinTech Podcast
MBA students at the University of Pennsylvania's Wharton School have been producing their own podcast, FinTech, since 2015, one of the earliest examples of this fairly recent trend. Boasting a back catalog of almost 50 episodes, this prolific podcast focuses specifically on global financial services, featuring diverse perspectives from CEOs, investors, students, and researchers. This "informative and high caliber" podcast is well-liked by its listeners, offering "a great source of insight into the minds of the founders, investors, and leaders in financial technology," according to one user review.
Berkeley-Haas Podcasts
While they do not produce a serial podcast like many others, UC Berkeley's Haas School offers a variety of podcasts and webinars on its website, including several produced by the admissions staff that provide a wealth of information for prospective applicants. There's a series on financing your MBA, another series of webinars featuring current students discussing the school's various areas of emphasis, and a third three-part series by Stephanie Fujii, the former executive director of the full-time MBA program, focusing specifically on what the school looks for in its applicants and how best to prepare for your application process.
There's also a Humans of Haas Podcast produced by students in the full-time MBA program, though most seem to have graduated last year and it's unclear whether anyone has taken up the reins to continue the podcast going forward. But there are four episodes available on Soundcloud that are worth checking out if you want to get a feel for the school's students and culture. Each episode focuses on a specific theme and their titles include "Love at Haas," "Vets at Haas," "The Politics of Hair," and  "But Where Are You Really From?"
University of Chicago Booth School of Business Podcast
Also of note is the Chicago Booth Podcast Series. This production interviews a variety of CEOs, faculty, and other experienced professionals on a wide array of topics related to current and historical trends in business and finance. Selected archived episodes are available to stream for free on the school website and include diverse topics such as gender and the pay gap, interviews with important historical figures in business, and research on fiscal and monetary legal policy.
These are just a few examples of the many podcasts out there being produced by students and graduates as well as more officially by the schools themselves. These types of podcasts offer a fresh alternative to the often noisy, polluted world of online business commentary and there's likely a podcast out there devoted to almost any topic that a prospective or current MBA might be interested in learning about.
Sep 1, 2017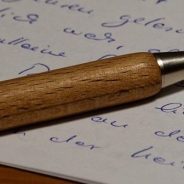 I'm busy, you're busy, your boss is most definitely busy. Indeed, publications ranging from Men's Health to the Atlantic, the Washington Post to Forbes are all reporting that "busyness" has become the new status symbol for our times. Which is part of what makes asking someone to write you a letter of recommendation for business school so daunting. Now, try telling that person that you actually need five different letters for five different schools. Oy vey.
As uncomfortable a spot as it puts applicants in—it's no better for recommenders. Even your most vociferous supporter is going to wonder what in the world she's gotten herself into when she realizes that helping you in your pursuit of acceptance to business school means taking time away from work or play or family or whatever else to labor over leadership assessment grids, each a little different from the one before, and write 10 slightly different answers to 10 slightly different questions. Here's hoping that your top-choice school doesn't happen to be the last one she gets around to…
Good news. The graduate management education industry recognizes the strain that letters of recommendation put on applicants and recommenders alike and has been wrestling with ways to make the process easier for everyone involved. To this end, the Graduate Management Admission Council (GMAC) established a committee made up of admissions representatives from dozens of leading business schools to brainstorm about ways to lessen the burden while still collecting the third-party assessments of candidates that are so critical to the MBA application process.
GMAC Pilots Common MBA Letter of Recommendation
As an outgrowth of that committee's work, GMAC last year piloted a common MBA letter of recommendation (LOR) that schools can choose to incorporate into their applications to reduce the burden placed on applicants and recommenders alike.
"The Common Letter of Recommendation (LOR) effort is intended to save you and recommenders valuable time by providing a single set of recommendation questions for each participating school," reads the GMAC website. "This allows your recommenders to use the same answers for multiple letter submissions, alleviating the workload of having to answer different questions for each school multiple times. You benefit because it makes the ask for several different letters to be written on your behalf much easier."
Cornell's Johnson Graduate School of Management, NYU Stern School of Business, and Michigan's Ross School of Business were among the first schools to pilot the Common LOR last year. In addition to a single set of open-ended essay questions, the pilot Common LOR also included a leadership assessment grid inviting recommenders to rate applicants on 16 "competencies and character traits" grouped into four main categories of achievement, influence, personal qualities and academic ability.
"At Johnson, we saw the Common LoR as a clear opportunity to improve the admissions process for candidates and their recommenders in a way that would also add value to our own assessment of applicants," Judi Byers, Johnson executive director of admissions & financial aid, told Clear Admit. "A thorough and consistent review is important to us and the grid provides a straightforward base of insights that can be assessed and compared reliably while the accompanying letter adds meaningful detail and context," she added.
Soojin Kwon, managing director of full-time MBA admissions and program at Ross, sees applicants and recommenders as the main beneficiaries of the Common LOR and is pleased that more schools are coming on board. "As more schools adopt it, applicants won't have to feel like they're burdening their recommender with completing multiple rec letters with different questions and ratings grids," she told Clear Admit. "This year, more than a dozen of the top 20 schools are using it."
Ross was also among the schools to first pilot the Common LOR last year, and Kwon served as part of the GMAC committee that helped craft it.
Common Questions Easy to Agree on, Common Leadership Grid Not
"What we found in using the Common LOR this year past year was that the questions gave us helpful insights into applicants, particularly on the important area of constructive feedback. The questions, however, were fairly similar to what we and other schools were using before, so it was easy for the AdCom to use it," she notes.
Those questions are as follow:
Please provide a brief description of your interaction with the applicant and, if applicable, the applicant's role in your organization. (50 words)
How does the performance of the applicant compare to that of other well-qualified individuals in similar roles? (E.g. what are the applicant's principal strengths?) (500 words)
Describe the most important piece of constructive feedback you have given the applicant. Please detail the circumstances and the applicant's response. (500 words)
Is there anything else we should know? (Optional)
"The rating grid was quite different from what we'd used in the past," Kwon continued. "It was also the most difficult part for the GMAC advisory group to develop and get agreement upon. The group worked this past year to revise and simplify the grid so that AdComs could get more meaningful insights from it."
This year, the 16 competencies and character traits from the original grid have been distilled to 12, with specific questions about analytical thinking and information seeking omitted. Johnson and Ross have both incorporated the revised leadership grid into the LOR distributed to applicants as part of their applications, as have most other schools that have this year decided to incorporate both the grid and open-ended essay question portions of the form. UT's McCombs School of Business and Rice University's Jones Graduate School of Business, notably, still seem to feature the earlier version of the leadership grid in their application, the one that calls on recommenders to assesses applicants on 16 competencies and traits.
Aug 25, 2017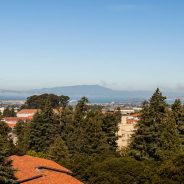 Like many top business schools this time of year, the Haas School of Business at the University of California at Berkeley is welcoming its incoming class of MBA students—but at Haas it's a bigger group than ever before moving into brand-new digs that promise to be among the greenest in the nation.
There are 284 students in the entering class—32 more than last year—which brings what has long been the smallest leading business school more in line with some of its peers. Plans for next year include additional expansion, to a class size of 300. The grand opening of a new academic building—in progress for the past decade—made increasing the class size possible.
"The intimacy of the class is really an important part of what Haas is about," Dean Richard Lyons acknowledged in a June interview with Clear Admit. But at just 250 students, where the school has hovered for many years, it has been a gross outlier—a mere third the size of Wharton and not even a third the size of Harvard. "Part of the reputation of the school is a function of its scale, and there are times where you are just not at the right reputational scale—you're too small," Lyons continued. "It's a super intimate experience—there's no question about that—but target companies want to go to a place where there are enough people graduating that they can send a team of recruiters, for example. If you are too small you are below the threshold."
"We Don't Want to Lose the Smallness That Makes Us Unique"
Precisely because the intimacy and close-knit nature of Haas is such an integral part of its culture, the administration, including the admissions team, has approached the process of increasing the class size carefully and thoughtfully. "I think people would be surprised by the amount of care that has been taken to consider potential ramifications," Peter Johnson, assistant dean for the full-time MBA program and admissions, tells Clear Admit, adding that his team considered necessary adjustments of everything from budgets to graduate student instructors, program office staff to career coaches. "We have been very intentional about it because we don't want to lose the level of smallness that makes us unique. A lot of our students were very concerned that it not change the experience for future students."
Not only is the incoming class larger than any before it, it is also one of the strongest academically, Johnson says. Average GMAT scores and GPAs have risen over each of the past three years. The average GMAT score this year was 725—a jump from last year's 717—and the average GPA climbed, too, from 3.64 to 3.71. Application volume also increased this past year, which meant that though the school admitted more students overall to increase class size, the acceptance rate remained constant at 12 percent. HBS, by comparison, generally accepts approximately 11 percent of its applicants.
The incoming class includes 40 percent women, up slightly over last year though still off from the record 43 percent that made up the Class of 2016. International students drawn from 42 different countries make up 39 percent of the class, up from 38 percent last year. Haas leads HBS, Wharton, and Kellogg in this metric, whose incoming classes are all around 35 percent international. Despite concerns that talk of potential immigration and visa reform under the current administration could have a chilling effect on international application volume, applicants from abroad applied in equal numbers this year as last, Johnson notes. U.S. minority students comprise 29 percent of the class, down from 32 percent last year.
In terms of what they did before coming to Haas, members of the Class of 2019 are an incredibly interesting bunch. Among them are a business development manager from Intel who led development of Google's self-driving cars, an investment banker who ran from San Francisco to New York City over the summer to raise money and awareness of ALS in honor of his grandmother, a Bain consultant who earned four culinary diplomas in her spare time, a student from Nepal who helped senior political leaders and ex-ministers from five major parties negotiate a new constitution, and the founder and CEO of an Indian irrigation company that saves 4 billion liters of water annually while enabling smallholding farmers to produce 10,000 additional tons of food per year.
A quarter of the incoming students worked in consulting prior to Haas, and another 20 percent worked in finance. In terms of undergraduate degrees, 42 percent studied business or economics, 36 percent hold STEM degrees, and 8 percent graduated with degrees in the humanities.
"Top students from around the world with diverse backgrounds and amazing accomplishments continue to choose us for our distinctive culture," Morgan Bernstein, executive director of full-time MBA admissions, said as part of an article on the Haas website. "No one else has the culture and community that we do."
Can Chou Hall be the Greenest Academic Building in the U.S.?
The Haas Class of 2019 is the first to inhabit the newly opened Connie & Kevin Chou Hall, an 80,000-square-foot facility that boasts state-of-the-art classroom technology, flexible learning spaces, and features such as efficient heating, cooling, and lighting systems. These, in addition to rainwater cisterns and 24,300 square feet of exterior windows, helped it earn both LEED Platinum certification and WELL certification (an additional accolade applied to buildings that promote the health and well-being of their users).
The building bears the name of Kevin Chou, BS '02, founding CEO of mobile gaming company Kabam, and his wife, Dr. Connie Chen, in recognition of their $25 million donation, the largest to date from an under-40 alum. The remaining funds for the $60 million building also came entirely from alumni and friends of the school.
In addition to LEED Platinum and WELL certification, Chou Hall has been designed to divert 90 percent of waste—including through the mandatory use of reusable mugs and water bottles that can be replenished at filling stations and compost and recycling bins on every floor—which will allow it to achieve zero waste certification by summer 2018. This would make it the first business school in the country to do so.
There are no places to dispose of other types of trash—encouraging those who use the building to adopt a "'pack-it-in, pack-it-out' mentality," according to Courtney Chandler, senior assistant dean and chief strategy and operations officer. "It might take a little getting used to, but we don't think it will be hard for the Haas community—we're all about questioning the status quo and redefining business-as-usual," Chandler said in a story on the Haas website, referring to two of the school's defining principles.
The building includes eight tiered classrooms and four flexible classrooms, totaling 858 new classroom seats, as well as 28 student and meeting rooms. This provided the much-needed additional space Haas required to expand its class size. A sixth-floor event space will open next month, and a café offering sustainable, locally sourced food—what else—is slated to begin serving students in early 2018.
This article has been edited and republished with permissions from Clear Admit.
Aug 8, 2017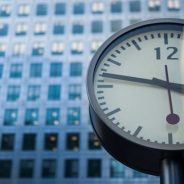 Anyone who's familiar with the MBA application process knows that August moves forward at an accelerated pace, and come September, entire weeks seem to disappear. To help this year's Round One applicants avoid the classic time crunch, today's blog post offers some basic advice on how to approach the Round One MBA deadlines at a reasonable pace.
Let's start by taking a quick look at a handful of the earliest deadlines for the top MBA programs:
September 6: Harvard Business School
September 8: Cambridge / Judge
September 12: Duke / Fuqua
September 13: Yale SOM
September 15: London Business School
September 19: Stanford GSB, Penn / Wharton, Notre Dame / Mendoza (Early Deadline)
September 20: Northwestern / Kellogg, INSEAD
September 21: Chicago / Booth, Berkeley / Haas
September 25: MIT Sloan
September 29: Oxford / Saïd
For a full list of deadlines, check out Clear Admit's post here.
Though some schools have yet to announce their deadlines (such as UMD Smith and UCI Merage, one can still get a sense of the lineup of R1 deadlines. Here are a few tips to keep in mind when creating your personal timeline.
Plan to be busy in August.  
Yes, it can be tempting to work on one's tan instead of one's essays. However, many MBA applicants squander the month of August only to wake up in September and realize that they cannot make their target deadlines. If you are not bogged down by professional obligations in August, this makes for a great opportunity to devote time to working on your MBA applications in the evenings. The last weeks of summer can easily be split between résumé drafting, essay writing, recommendation coaching, GMAT prep, school research, and more.
Think carefully about the timing of the R1 MBA deadlines.
Looking at the deadlines above, it becomes clear that some deadlines may be easier to make than others. A candidate applying to Haas and London Business School could have a leisurely October when compared to someone targeting Haas, London Business School and NYU Stern (Oct. 15, 2017 Round 1 Deadline). Assuming about three weeks of research and writing for each school's application, take a look at the deadlines and count backwards to determine a start date for each. It is entirely possible to meet back-to-back deadlines, such as Tepper and Darden, but doing so requires a well-planned schedule and consistent progress.
Consider taking some time off from work.
We realize that many MBA applicants work 70 hours per week and haven't had a day off in months. For such applicants, a day or two out of the office can really do wonders for focus and organization.  Applying to business school is a serious undertaking, and in the long term you won't regret having given yourself enough time to prepare strong applications. Many successful candidates take a week off in early September to make the final push. It's not a glamorous way to spend your vacation time, but an offer to attend a leading MBA program can make the sacrifice well worth it.
Get your recommenders on board early.
While some of the schools have not yet made their online applications and recommendation forms available, it's a good idea to engage your recommenders early and inform them about the process and your timeline. Sit down with each recommender, perhaps over lunch or coffee. Present them with an outline of the deadlines and the process. It's then a wise idea to meet again once the forms are available, and by that time many applicants are in a position to share their background materials (a résumé, career goals essays, etc.) to help their recommenders understand—and support—their message.
Happy planning!
This article has been edited and republished with permissions from Clear Admit.
Jul 27, 2017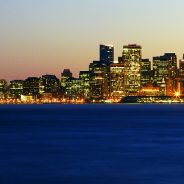 Business is most definitely a subject that breaches borders. With finance and trade booming across the globe, up-and-coming business leaders need to be prepared to take on these topics and stay relevant in an increasingly global and interconnected world. Acknowledging need, many business schools offer students the chance to specialize their MBA degree or major in international business, with the goal of preparing business students with the specific skills and knowledge to take on business around the world.
Jul 24, 2017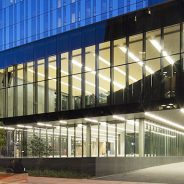 The Rotman School of Management at the University of Toronto has appointed five new faculty members for the coming year. These five professors will add to the research and teaching experience at the Rotman School for both pre and post-experience programs. The school also provided cross-appointments for four faculty members according to a news release.