Post tagged "columbia-business-school"
Jul 16, 2019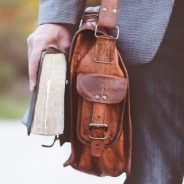 Considering business school? Join us at The MBA Tour NYC on Saturday, July 20 to meet Columbia, IE, Kellogg, INSEAD, Chicago Booth, LBS, UCLA & more Top B-Schools!
---
.
Jun 7, 2019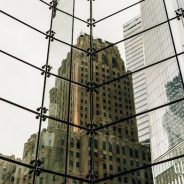 Landing a job in an investment firm is a top goal for many MBAs. They want to bring their talents and knowledge to investors, banks, and corporations who can benefit from their expertise. It's an exciting and very demanding career field, especially in the wake of the Great Recession of 2008 and 2009.
Banks, brokerages, and financial services firms are looking for candidates that have deep and broad insight into the industry and a willingness to learn more. That's how you get started as an Investment Banking Analyst. Continue reading…
May 24, 2019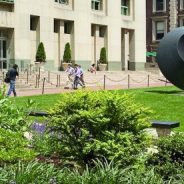 Hopeful applicants to the next MBA class at Columbia Business School should remember these upcoming deadlines.
New Columbia MBA Deadlines
Early Entry: Oct. 4, 2019
Merit Scholarship Deadline: Jan. 3, 2020
Final Deadline: April 15, 2020
---
Learn more about the Columbia Business School full-time MBA program here.
May 14, 2019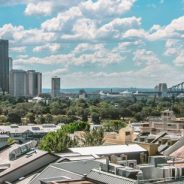 While a career in real estate is not one of the most popular options for MBA graduates, it is a solid choice. The U.S. real estate industry pulls in over $166 billion in revenue each year, and markets in India, China, and other emerging economies are poised to expand. So, the question is, if you're looking to go to school in the Northeast, where are the best MBA programs to help build a career in the industry? We've highlighted five of our favorite Northeast real estate programs below.
The Best Northeast Real Estate MBA Programs


The NYU Stern School of Business offers full-time MBA students a chance to specialize in real estate. According to the school, it "provides rigorous training in the development, investment, and financing of real estate projects." Students who choose the specializing are taught to think strategically about real estate in primary and secondary markets including the legal, taxation, and regulatory environments they'll encounter.
Real estate MBA curriculum includes classes such as:
Real Estate Development and Entrepreneurship
Real Estate Transactions
Real Estate Investment Strategies
Urban Systems
Real Estate Outside the Classroom:
Center of Real Estate Finance: Established in 2012, the Center is dedicated to expanding the School's course offerings and career services in real estate. It's open to both MBAs and undergraduates alike and offers monthly events, research and more.
MBA Real Estate Club: The Stern Real Estate Club (SREC) offers guest lectures, panel discussions, mixers, site visits, and case competitions for MBA students interested in expanding their real estate experience and insight.



The Georgetown University McDonough School of Business also offers a specialization in real estate for MBA students, which can include an intensive learning experience (ILE) in real estate development. ILEs are elective courses that offer client-centered work and experiential learning opportunity off campus in a concentrated time format.
MBA students interested in real estate can take courses in:
Real Estate Private/Public Equity
Real Estate Private/Public Debt
Negotiations
Fixed Income Analysis
Real Estate Outside the Classroom
Steer Center for Global Real Estate: The Steers Center "offers students unparalleled access to the real estate industry at a global level." Students gain hands-on experience with the D.C. real estate market through a range of activities from alumni mentoring to internships, job contacts, and more.
Real Estate Industry Career Coach: Georgetown offers a career coach with specific industry knowledge and relationships in real estate. This career coach will help MBA students with their resume, cover letter, mock interviews, and networking strategy.


At The Wharton School, MBA students can major in real estate. This major includes two required courses in real estate investment and real estate development. The goal of the major is to "prepare students to be leaders in the real estate industry" and provide the necessary quantitative and qualitative tools to be successful. Offered since 1985, the major has grown in scope and size over the years.
Additional courses in real estate that Wharton MBA students can enjoy:
Global Real Estate: Risk, Politics, and Culture
Urban Real Estate Economics
Real Estate Law
Real Estate Entrepreneurship
Real Estate Outside the Classroom
Samuel Zell & Robert Lurie Real Estate Center: Each year, the Real Estate Center sponsors conferences, seminars, and special programs for students and faculty interested in real estate. Established in 1983, it promotes excellence in real estate education and research.
Wharton Real Estate Club: The Wharton Real Estate Club provides career development, mentorship, and networking opportunities for students at Wharton. Of particular note are the treks and tours that allow students to meet prospective employers, visit project sites, and gain first-hand experience.

The Columbia Business School's MBA Real Estate program "provides students an unparalleled opportunity to expand their entrepreneurial skills while focusing on real estate finance and investment management."
The program encourages students to view real estate as both a physical and financial product by emphasizing a blend of theory and practice. Throughout the curriculum, students work on 65-plus proprietary real estate business cases taught by real estate professionals.
The real estate curriculum differs every term, but it includes courses such as:
Real Estate Finance
Real Estate Transactions
Real Estate Portfolio Management
Social Impact Real Estate Investing and Development
Real Estate Outside the Classroom
Paul Milstein Center for Real Estate: The Center for Real Estate integrates the theoretical and practical knowledge of real estate. It offers regularly hosted events including panel discussions, conferences, alumni career breakfasts, and symposiums
Fellowships & Scholarships: Uniquely, Columbia offers multiple fellowships and scholarships for MBA students interested in real estate. Awards can be as much as $50,000 a year and are both merit-based and need-based.
Full-time MBA students at the Rutgers Business School can customize their education with a real estate concentration. In total, students who choose this path will take six courses in real estate including strategic management. They can also pursue a dual concentration in finance and real estate, which requires them to take a course in aggregate economic analysis.
Other potential real estate courses that MBA students can take, include:
Real Estate Finance
Real Estate Capital Markets
Market Analysis and Valuation
Property Management and Real Estate Investment Management
Real Estate Outside the Classroom
Center for Real Estate: The Rutgers Center for Real Estate is a dynamic hub for students, academics, and professionals. It aims to educate, research, and exchange ideas on real estate. Currently, more than 95 real estate professionals lend their influence to the Center.
Rutgers Real Estate Club: The Club is a "place for people interested in real estate, internships, and everything business. It brings together experienced speakers for a variety of events and opportunities.
Apr 5, 2019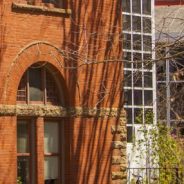 Let's take a look at some of the biggest stories from this week, including Net Impact Week's arrival at Vanderbilt, and new Johns Hopkins research on Instagram influencers.
---
Vanderbilt's Owen Graduate School of Management celebrated Net Impact Week with a series of events and initiatives in collaboration with the Turner Family Center for Social Ventures, a student-led organization that seeks to alleviate poverty via market based solutions.
Beginning in late March, the week's events included volunteer shifts at Tennessee's Second Harvest Food Bank, pledges for greater sustainability efforts, and lunch and learn sessions. Among the long and short term goals that students stated in their pledges were reduction in water usage, use of sustainable transportation around campus and beyond, and reducing their consumption of meat and other animal products.
The Social Enterprise Consulting Showcase served as one of the lunch and learn events. Two teams, comprised of an ethically produced fashion brand and an urban farming project, presented their plans to an audience of student peers, sustainable business leaders, and faculty members. The week culminated in a presentation from students who had recently traveled to Ethiopia and Guatemala to engage in social impact work with local communities.
Click here for more on Owen's Net Impact Week.
---
Itay Fainmesser, a professor of economics at Johns Hopkins' Carey Business School, recently published research on how online influencers maintain followers within the fiercely competitive world of social media.
Influencers, he observes, must balance their profiles with both original and paid content in order to maintain the loyalty of their followers. "Followers developed loyalty to influencers they considered authentic. Influencers had to find the right balance between paid and organic content, so they could be paid but not lose followers to competing influencers." Fainmesser further notes that the competition between influencers has tended to create higher quality recommendations for consumers.
Regulatory measures that had, since the 1960s, only applied to TV and radio, have only recently begun to address online platforms. According to the regulations, influencers, like those involved in the Fyre Festival debacle in 2017, must clearly reveal the portions of their content that are sponsored. In order to prevent consumers from simply moving on to a site with more organic content, the sponsored content must be appealing to viewers. Faimesser suggests in his research that improving search technology is the future of improved user experience.
"The solution," Fainmesser says, "is not to regulate influencers or marketers but to improve search technology to better match followers to influencers, whether they are sponsored or not."
For more on Fainmesser and for a link to his research, click here.
---
Sydney Finkelstein, Professor of Management at Tuck School of Business, and leader of its Executive Program, and best-selling author, has turned his attention to a new podcast.
The Sydcast will feature interviews with influential people—thinkers, entrepreneurs, and even local small business owners—who frequently have a connection to Dartmouth but may be 'under the radar.'
"I've made a living out of asking good questions—in the classroom and in my research," Finkelstein says, "so why not draw on that experience to create enjoyable content that can also give listeners new insights to business, careers, and how we live day to day?" He hopes to avoid the usual talking points of business leaders, such as management strategies or numbers, in favor of learning about his guests on a more personal and intimate level.
Finkelstein's approach, he says, is to not rely heavily on research, but to intuitively let the conversations unfold.
"I try to approach it in the same way as you might when you know someone well, when you can really talk." One of The Sydcast's first featured guests was Deb Shinnlinger, the owner of Dartmouth's mainstay coffee shop, Lucky's. Finkelstein considers President Obama and Michael Jordan among his dream guests.
To subscribe to The Sydcast on iTunes, click here.
---
Collaborative research between Columbia Business School and the London Business School reveals that women-led businesses are 63 percent less likely to receive venture capital funding than those led by men.
Assistant Professor of Business at Columbia, Jorge Guzman, and Aleksandra Kacperczyk, Associate Professor of Strategy and Entrepreneurship at LBS, examined choices made by entrepreneurs at the founding stages of their efforts, and by investors at the point of funding. The team found that the disparity often originates in the type of businesses founded by women. Guzman says:
"Our study changes the focus of the gender gap in VC financing by showing that most of the gap is [high] up in the pipeline … While efforts to help existing women entrepreneurs are important, two-thirds of the issue is that we do not even see the women become entrepreneurs in the first place or start companies with the right underlying characteristics for attracting VC financing."
The study focused on data in California and Massachusetts between 1995 and 2018. One of the conclusions Guzman and Kacperczyk drew was that female led businesses were often viewed by funders as 'non-starters. That is, the ventures were not viewed as profitable to potential investors. Another conclusion was that if women do manage to get funding, their businesses are often as successful as their male peers.
The team also found that multiple interventions must be made to breach the disparity, including better education and training at each end of the spectrum for both entrepreneurs and investors.
For a version of the study that will be published in the journal Research Policy, click here.
---
Pepperdine Graziadio's Spring 2019 Commencement Ceremony will take place on April 13 at 10:30 a.m. at the Firestone Fieldhouse on the Malibu campus.

Stasia Washington, MBA, '13, Senior Vice President and Managing Director at financial services firm First Foundation, will receive recognition as a Distinguished Alumnus. Washington has won numerous awards for her accomplishments, including the Outstanding Banker of the Year from the LA Urban Bankers group and the National STEM Top Woman of Color in Finance award. After receiving her MBA from Graziadio, she graduated from UCLA Anderson's Executive Leadership Institute.
At the First Foundation, Washington assists individuals, endowments, and non-profits with asset and portfolio management.
For more details on the upcoming Commencement events, click here.
Mar 25, 2019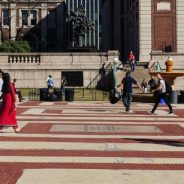 The #MeToo movement has been a good thing, bringing to light many gender issues regarding sexual harassment and assault. And, it's been particularly valuable for women in the workplace.
Unfortunately, while most of the response to the #MeToo movement has been positive, it has triggered a few unexpected negative consequences. As a Forbes article recently explains, there's a "potential threat to women's advancement to senior leadership, as some men have become wary of forging professional relationships with female colleagues."
Men Are Worried About Harassment
Since the #MeToo falloout, 82 percent of men have admitted to being worried about false claims of harassment—more than any other gender issue in the workplace. Worse still, that fear has resulted in half of all male managers feeling uncomfortable mentoring, socializing, and working alone with women, revealed a LeanIn survey. Now, senior men are three times more likely to hesitate to ask a junior-level woman to a work dinner than a junior-level man.
Fixing the Problem
Unfortunately, these negative responses to #MeToo could slow the progress for female leadership, which is precisely the opposite reaction that the movement promoted. It's also bad for organizations, as research shows that female executives increase profitability.
So, what can organizations do to ensure these adverse reactions to #MeToo don't stop women from climbing the ladder? Here are three things that Columbia University professor Jason Wingard tells Forbes companies could do.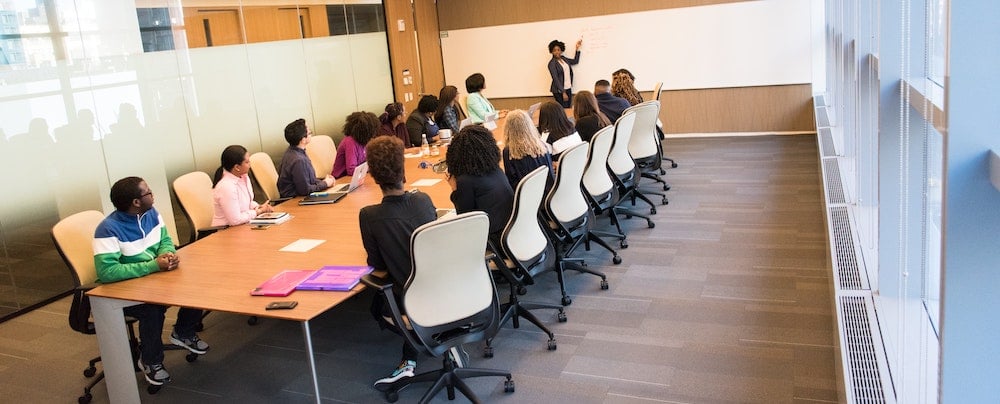 1. Improve Workplace Flexibility
According to Pew research, over half of millennial mothers (58 percent) admit that being a parent makes it harder to get ahead at work. Only 19 percent of fathers feel that way.
If you want more women in leadership, you have to improve workplace flexibility to accommodate families better. When there are stronger policies in place that allow women to meet the demands of the office and home, then more women will remain in the workforce. This includes offering extended maternity leave, childcare options, and flexible working arrangements.
2. Develop Sponsorship Programs
Your company can also help advance women in leadership by formalizing relationships between male leaders and female subordinates via sponsorships. Compared to mentorships, sponsorships are more official and advocated by senior leaders, which can remove some of the fear.
Best yet, sponsors are typically more satisfied in their career and women being sponsored are 68 percent satisfied with their career advancement. Furthermore, 85 percent of mothers with sponsors are more likely to continue working full time compared to just 58 percent without.
3. Make Clear Company Policies
Since #MeToo, 55 percent of American men feel that it's more difficult to know how to interact with women at work. Companies that create more clarity in the workplace with clearly defined sexual harassment policies can help alleviate this concern. Organizations should also clearly define company policies regarding romantic relationships in the workplace.
No matter what your company decides to do in response to #MeToo, the key thing to remember is that action must be taken now. You cannot wait and allow negative reactions to the movement to harm women's ability to reach leadership positions at your organization.
---
This article has been edited and republished with permissions from its original source, Clear Admit.
Feb 12, 2019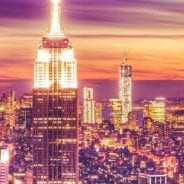 Deloitte, PwC, KPMG, and E&Y: Together these firms make up the "Big Four"—the four biggest professional services firms in the world. The companies offer auditing, assurance services, management consulting, corporate finance, legal services and more. It's no surprise, that many of these companies are also ideal destinations for many MBAs. Continue reading…
Jan 3, 2019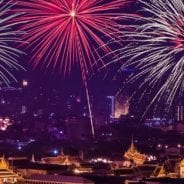 Every year, half of all Americans make New Years resolutions. Unfortunately, according to the latest Marist Poll, one-third will fail. So, how do you make sure you succeed? Columbia Business School professor of business Gita Johar has advice for holding fast to your goals. Her trick: "Make it painful to break your resolution."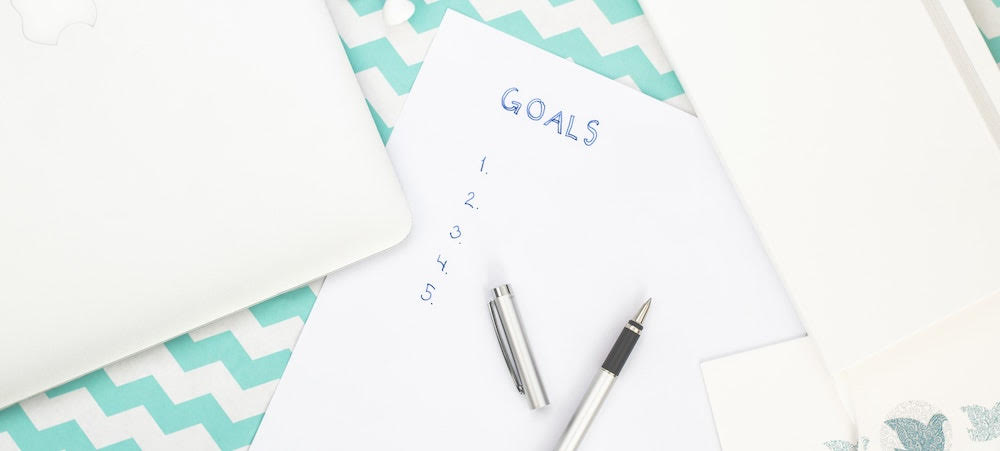 How to Make Breaking a New Year's Resolution Painful
The idea is to impose penalties on yourself for failing to keep your resolution. This can make it far more likely that you'll follow through. By associating a negative outcome with failure, you'll resist temptations to quit. "Self-punishment leads to heightened goal accessibility," Johar believes.
And the idea of adding self-imposing penalties and restrictions is not new. Its origin goes back to ancient Greece and the Odyssey when Odysseus tied himself to his ship's mast to resist the call of the Sirens. For modern times, the concept can be applied to using a smartphone app to reduce screen time or using an alcoholism drug to stop alcohol abuse.
"Enduring pain, in other words, is not just a nudge to do better in the future but also an inward sign of self-control," Johar's research explained. "You feel you have more self-control if you're able to withstand pain."
Proof Is in the Pudding
To prove her concept of using pain to succeed, Johar and her colleagues conducted a "painful" experiment that tested students' willingness to drink bitter juice and listen to unpleasant noise.
In one experiment, 205 undergraduate students were tasked with thinking about a time they had too little self-control and overspent. They were then asked to read either an article about how negative sensory experiences were an indicator of self-control or how negative experiences had no indication of self-control. All students were then asked to drink bitter juice.
The students who read that self-control and negative experiences go together drank more bitter juice than others—they punished themselves for their failure with money. "Upon recalling a self-control failure that one feels responsible for, individuals who believe their personal qualities can change are more likely to endure negative experiences," explained Johar.
The takeaway is that if you want to reach your 2019 New Years resolutions, you need to aim high and back up your goals with firm self-punishments when you fail. Read more about this idea on the Columbia Business School news site.
---
This article has been edited and republished from its original source, Clear Admit.
Dec 31, 2018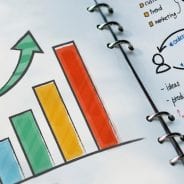 Each year there's a ton of new information that comes out about MBA programs. From new rankings to the latest GMAC news, there are a thousand little tidbits that can overwhelm applicants, students, and alumni. We've collected the most important MBA numbers of 2018.
To pare down the news into the information you need to know, we've taken a look at the big picture of the MBA for 2018 and outlined the five most important pieces of data you need to know. We're talking about everything from the decline and U.S. MBA applications to the increase in female enrollment, the higher salaries and GMAT scores, as well as the increase in interest in technology. Continue reading…
Dec 17, 2018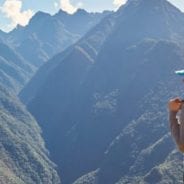 Return on investment post-MBA is one of the main considerations for candidates. After all, who would want to spend tens of thousands of dollars on an education without a solid salary afterward? That's why it's so important to look at how the best MBA programs can affect a graduate's salary.
So, where should you go to school for your MBA if you want the best salary after graduating? We're taking a look at the highest earning MBA programs per country to dig down into what you can earn as an MBA all over the world.