Post tagged "osu"
Jan 22, 2019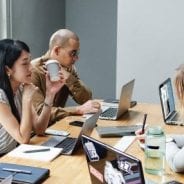 Let's explore some of the most interesting stories that have emerged from Boston business schools this week.
---
Disorganized employees can be wellsprings of frustration, but there are ways to help them better understand how disorderly tendencies impact others.
Harvard Business School's Rebecca Knight recently discussed strategies in HBR, addressing root behavior causes and ultimately develop better systems to manage workloads.
"'Is this person's approach creating negative outcomes, or is it just a style difference?' If your report indicates 'disorganized but otherwise reliable, you may have to back off.'"
Rosie Perez (not the actor), Lead Financial Officer of Global Consumer Business Planning and Analytics at American Express, adds, "It takes a lot of time to change ingrained behavior, but it can be addressed. Most importantly, as leaders, it is our job to help coach our colleagues [with] constructive and pointed feedback."
You can read more about the research here.
Innovation is not exclusively indigenous to Silicon Valley. We continue to see exciting developments in London, Tel Aviv, New York, Boston, China, Nigeria, Ghana, and South Africa. However, despite the benefits of globalization, the world of innovation is not wholly flat.
New MIT Sloan research has determined that there are geographic hotspots, or "innovation ecosystems," where ideas move more easily from inception to impact.
Phil Budden, a Senior Lecturer Specializing in Innovation and Entrepreneurship, notes how the traditional "triple helix" that has long driven innovation—university, government, and corporations—is now joined by two additional players: entrepreneurs and risk capital.
"It's so important to have innovation-driven entrepreneurs involved. They're producing the companies of the future. You can't just have today's companies [in an ecosystem], you need to have those leaders who are going to produce future companies."
Fiona Murray, Associate Dean for Innovation, urges corporations to take advantage of startups and entrepreneurs to help experiment on their behalf.
"What these startups tend to do very well is define, order, and test their assumptions through a series of what we call 'innovation loops. So, one of the benefits of going from a purely internal research and development process to working externally is that you can really rely on the universities and startups in an ecosystem to do that experimentation for you."
You can read more about global innovation here and watch the recent discussion below.
BC Carroll School of Management Associate Professor of Operations Management Joy Field has received the highest honor bestowed by the Decision Sciences Institute (DSI), a global society of more than 1,800 scholars dedicated to fostering knowledge for better managerial decisions.
Field was named the 2018 co-recipient of the Dennis E. Grawoig Distinguished Service Award, named for a founder of the 50-year-old Institute. The other recipient was Morgan Swink of Texas Christian University.
DSI President Johnny Rungtusanatham of Ohio State University asserts, "This is a highly competitive distinction awarded to those who have made a continual impact on the Institute and the disciplines it serves."
Field reflected on her two decades of involvement with the Institute. "DSI has been a major contributor to all aspects of my professional development—publishing, teaching, and service—and I am delighted to have been chosen to receive this award from among the many colleagues who have also contributed so much to DSI."
Find out more about the recent award here.
Dec 14, 2018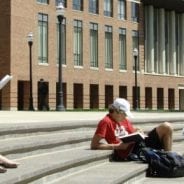 Just as 2018 draws to an eventful close, the Max M. Fisher College of Business at Ohio State University has announced a major remodeling of the Ohio State MBA.
The New Ohio State MBA
According to a new release from the school, the new Ohio State MBA "takes advantage of Fisher's strong relationships with employers and recruiters to cultivate career competencies sought by organizations."
Flexibility and tailoring the curriculum directly to student needs is the primary emphasis of the newer MBA model:
"Students will undergo an assessment at the beginning of their MBA experience to identify their strengths and skills gaps. Their program builds on these strengths to close the gaps so they earn an MBA that fits and distinguishes them in the marketplace."
This MBA curriculum also "incorporates immersive, cross-functional projects with top companies and organizations locally and globally." These changes include a Global Applied Projects to enhance international experience and exposure, a Business Lab Project to get hands-on experience with major local companies, and a Core Capstone Experience at the conclusion of the program.
Fisher's full-time MBA Co-Director Roger Bailey, when discussing the new changes, says, "The data-driven approach to this redesign has yielded a full-time MBA program that is able to maximize the potential of each student. We are excited about how these many changes leverage Fisher's strengths, and the increased value it will provide to our students, our alumni and the greater business community."
News of the school's changes to the full-time MBA come just one year after it adjusted its highly-regarded Working Professionals MBA; its part-time format counterpart. In 2017, Ohio State added a weekend option to the program, which previously only featured a weekday evening schedule.
The new Ohio State full-time MBA also arrives just 12 months after Fisher introduced its 10-month Specialized Master in Business Analytics program.
For more information on the recently revitalized Ohio State MBA and its other programs, head over to the official school website.