Post tagged "rice-jones"
Apr 24, 2018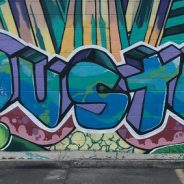 Even if you've just started the process of choosing an MBA program, you're probably already aware at the extreme variety in programs throughout the country. Just within one school, you might find MBAs that can be pursued full-time, part-time, online, on the weekends, in the evenings, and maybe even more.
What's clear is that business schools understand the diversity of their students, and know that their program is a stepping stone to future career growth and success. And if students are willing to put in the work, schools are willing to cater to their goals and get that degree in hand as quickly as possible.
In Houston, Texas—as in metros across the country—it's possible to earn a quality business education much faster than the typical, two-year full-time degree.
Finding the Fastest Houston MBA
Rice University – Jones Graduate School of Business
If you are an experienced professional who has already spent several years in the workforce, Executive MBAs—designed for professionals at the executive level—tend to be quicker degrees to earn than most. At the the Rice University Jones School of Business, the EMBA can be earned in just 22 months on alternating weekends. This also includes four week-long executive forums and a mandatory international forum. Given the low commitment during the week, this degree is perfect for working professionals who want to keep their jobs while still earning their degree quickly overall.
The Jones EMBA focuses on three main skills: leadership, strategy, and decision-making. Focusing on these three skills as crucial to executive success, the degree will build from a solid foundation of business knowledge and place all learning in a global context. EMBA students also have access to the Career Development Office at Jones, with works alongside students and alumni to meet their professional development goals.
Cameron School of Business – University of St. Thomas Houston
The MBA at St. Thomas Houston's Cameron School of Business offers students the unique opportunity to design their own MBA program from the ground up, including how long they wish to be enrolled. While availability of various courses may ultimately determine how long a program takes, students with the drive can complete their degree in as little as one year (a fall, spring, and summer semester). To get an idea of how the required courses would break down for each semester, students can explore using Cameron's interactive MBABuilder tool.
Overall, the Cameron MBA will require 36 hours of graduate level courses, which breaks down to 27 hours of core business classes, and nine hours of electives. Cameron offers nine concentrations for students to choose from if they decide to focus their degree, including one in Health Care Administration as a partnership through Texas Woman's University. Find out more about the Cameron MBA here.
Mays Business School – Texas A&M University
The Texas A&M Mays Business School full-time MBA program takes just 18 months to complete, beginning each year in August. Since the program is just three semesters (fall and spring in year one, no required classes during summer, and a third and final semester the following fall), students can complete their degree in a year-and-a-half, with an open summer to pursue internships or other professional development opportunities. Students who wish to continue their program also have the option of a fourth semester in spring of year two, but this is entirely optional.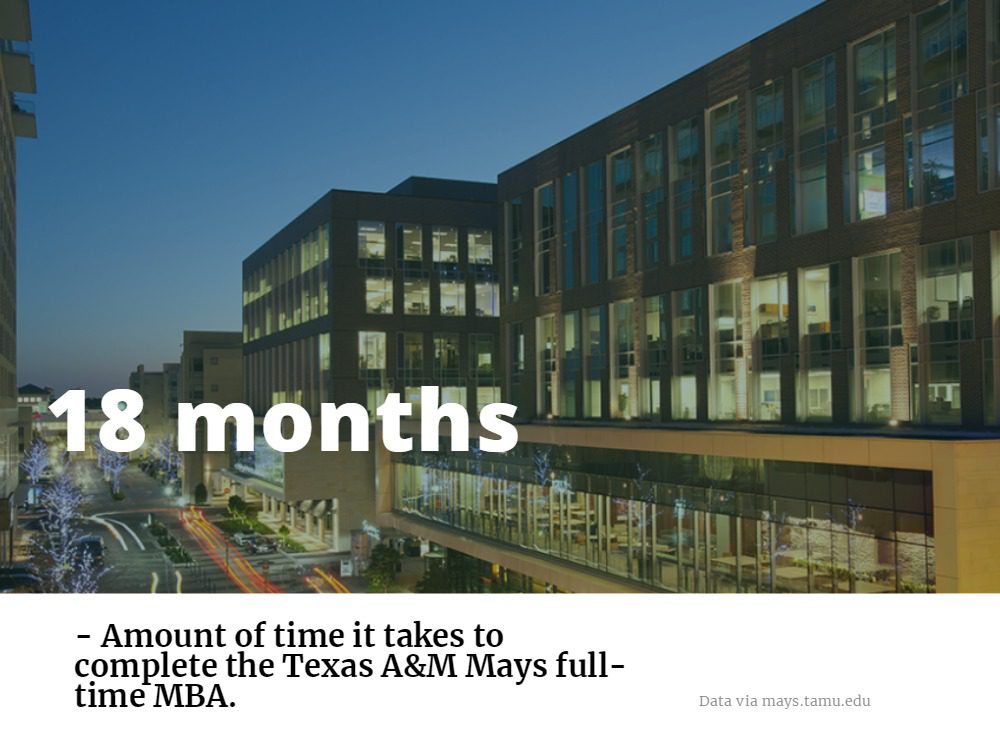 The full-time MBA at Mays is a rigorous program that offers students a unique and demanding educational environment, providing small cohorts and individualized attention for students, both from faculty and the school's Career Management Center. The MBA program places an emphasis on preparing students for the workforce through experiential learning, offering students the chance to customize their degree through special certifications, electives, and study abroad opportunities.
University of Houston – Downtown
The Marilyn Davies College of Business at the University of Houston-Downtown offers students the chance to complete their degree in one, two, or three years. The focus of the Marilyn Davies MBA is for students to not put their professional careers on hold while earning their degree, and this is aided in UHD's One Year program by allowing students to pursue the degree in a hybrid structure, both online and face-to-face. Students will complete their degree in one calendar year, taking classes three nights a week in this blended structure. Depending on the concentration, students may be required to complete 34-39 semester hours for their degree.
Students choose the UHD MBA for a number of reasons, including one of the lowest tuition rates in Texas, the flexibility of evening classes, and a modern and corporate driven curriculum. The school also offers a number of diverse concentrations for the degree, such as project management & process improvement, supply chain management, and investment management, among others.
Mar 20, 2018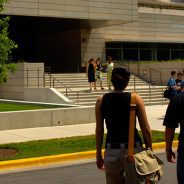 The new, official U.S. News & World Report ranking of the best business schools in the United States has been released, with some minor shake-ups at the top. For the second year in a row, Harvard Business School remains tied for the first overall in the ranking. However, the University of Chicago Booth School of Business officially supplanted The Wharton School at the University of Pennsylvania, which fell back from its tie at the top to third overall.
The rest of the top ten, as we previously mentioned, largely resembled last year's U.S. News release, except for the inclusion of the Ross School of Business at the University of Michigan and the exclusion of the Yale School of Management. Surprisingly, Michigan Ross may have made the strongest showing in the newest ranking, not only managing a position in the top 10, but landing tied for seventh overall—ahead of Columbia Business School and the Dartmouth Tuck School of Business. The Yale School of Management slipped to a tie at 11th overall with Duke University's Fuqua School of Business.
U.S. News & World Report 2019 Best Business School Rankings
| Rank | School |
| --- | --- |
| 1st (Tied) | Harvard Business School |
| 1st (Tied) | University of Chicago Booth School of Business |
| 3rd | The Wharton School at the University of Pennsylvania |
| 4th | Stanford GSB |
| 5th | MIT Sloan School of Management |
| 6th | Northwestern University Kellogg School of Management |
| 7th (Tied) | University of Michigan Stephen M. Ross Business School |
| 7th (Tied) | UC Berkeley Haas School of Business |
| 9th | Columbia Business School |
| 10th | Dartmouth College Tuck School of Business |
Chicago Booth, Michigan Shine Among Rising Full-Time MBA Programs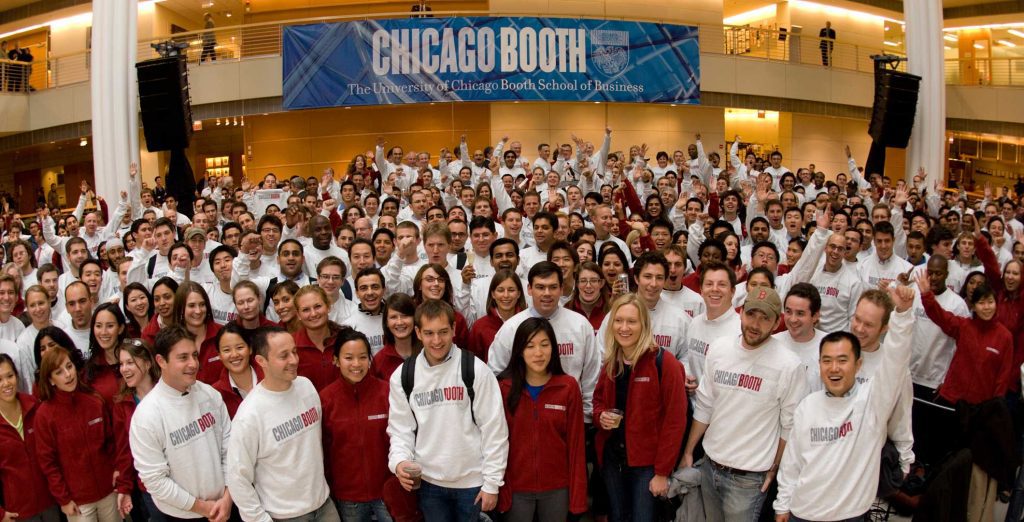 For the first time in school history, the Booth School of Business secured its place atop of the U.S. News ranking (albeit tied with HBS). In a statement, Booth Dean Madhav Rajan noted, "We are pleased to be recognized in this manner, and gratified that the recognition is across the board. We continue to strive to be the pre-eminent academic school of business."
After its place among the top ten business schools was revealed, Michigan Ross Dean of Business Scott DeRue stated in a release, "We are excited to once again be ranked among the top 10 MBA programs in the country by U.S. News & World Report. This recognition is a testament to the extraordinary talent at Michigan Ross, our innovations in action-based learning, our partnerships with leading companies across the globe, and the most supportive alumni community in the world. We are developing leaders who have the character and capabilities to transform the world through business, and it's an honor to be recognized among the very best in the world."
On its website, the school also proudly boasted that, outside of Stanford GSB, no business school in the ranking earned more top ten placements in specialty areas, earning high grades for: "Accounting (No. 4), Entrepreneurship (No. 7), Finance (No. 10), International (No. 5), Management (No. 3), Marketing (No. 4), Non-Profit (No. 5), Productions/Operations (No. 3), and Supply Chain (No. 6)."
Outside of the top ten, the USC Marshall School of Business watched its stock rise again this year. Two years ago, U.S. News handed USC Marshall the 31st spot on its best business school ranking, which jumped to 24th last year, and 20th this year. Just a few spots back of USC was the Jones Graduate School of Business at Rice University, which saw the largest leap of any of the top 25 schools—jumping six spots from the previous year.
Nine schools among the top 100 in the new rankings managed to jump at least ten spots, including three MetroMBA favorites: the Whitman School of Management at Syracuse University, the Neeley School of Business at TCU, and the Fordham School of Business at Fordham University. Whitman, in fact, tied for second highest rise, improving 18 spots overall from last year's 88th overall placement to 70th this year. No school improved more, however, than the Weatherhead School of Management at Case Western Reserve University in Cleveland, Ohio, which improved a remarkable 22 spots from last year's 77th overall placement to 55th this year.
A handful of schools also secured a spot in the top 100 after not appearing at all the previous year, including the Howard University School of Business, the American University Kogod School of Business, and Argyros School of Business and Economics at Chapman University.
Which Schools Fell The Hardest?
Along with the Yale School of Management losing its prestigious top ten status, a handful of schools tumbled in the 2019 ranking—with some virtually flat-lining. No school fell more than the Poole College of Management at North Carolina State University, slipping an astounding 35 spots from 55th last year to 92nd this year. Eleven schools lost their top 100 status in total. The reasoning behind the sudden drops are likely linked to the publication's change in how it ranks the business schools.
In regards to the ranking methodology, U.S. News placed less value in test scores and student GPA. In a release this afternoon, U.S. News reported the following:
"For the first time U.S. News reduced the value of reported GPA, GRE and GMAT scores for full-time and part-time MBA programs and GRE scores in the education rankings if less than 50 percent of an entering class submitted these scores. U.S. News believes this lack of data means the scores are not representative of the entire class."
The change, arguably, could stem from the fallout of the Temple University Fox School of Business, which was knocked off all of the publication's rankings for the 2018 calendar year because of falsely reported data regarding test scores.
Stay tuned to MetroMBA on all the biggest MBA ranking news.
Dec 12, 2017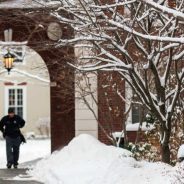 At 12 p.m. EST, Harvard Business School will unveil its round 1 MBA decision invites, leading a busy week for U.S. schools.
Tomorrow, Wednesday, December 13, will feature the first round of invites for Northwestern University's Kellogg School of Management, with the Stanford Graduate School of Business, Berkeley Haas, and The Wharton School at the University of Pennsylvania following on Thursday, December 14. And on Friday, December 15, Rice Jones, UCLA Anderson and UMD Smith will reveal their first round invites.
A handful of notable Clear Admit favorites, such as the CMU Tepper full-time MBA, Dartmouth's Tuck School of Business, Michigan Ross, and Washington Olin, among others, will also be releasing their own first round of MBA invites.
Clear Admit offers a host of valuable tools and advice for those waiting on the edge of their seats, including MBA LiveWire, DecisionWire, and ApplyWire.
Stay up to date with MetroMBA and Clear Admit for more information on the world's best business schools and upcoming invites.
Sep 1, 2017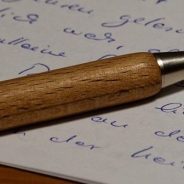 I'm busy, you're busy, your boss is most definitely busy. Indeed, publications ranging from Men's Health to the Atlantic, the Washington Post to Forbes are all reporting that "busyness" has become the new status symbol for our times. Which is part of what makes asking someone to write you a letter of recommendation for business school so daunting. Now, try telling that person that you actually need five different letters for five different schools. Oy vey.
As uncomfortable a spot as it puts applicants in—it's no better for recommenders. Even your most vociferous supporter is going to wonder what in the world she's gotten herself into when she realizes that helping you in your pursuit of acceptance to business school means taking time away from work or play or family or whatever else to labor over leadership assessment grids, each a little different from the one before, and write 10 slightly different answers to 10 slightly different questions. Here's hoping that your top-choice school doesn't happen to be the last one she gets around to…
Good news. The graduate management education industry recognizes the strain that letters of recommendation put on applicants and recommenders alike and has been wrestling with ways to make the process easier for everyone involved. To this end, the Graduate Management Admission Council (GMAC) established a committee made up of admissions representatives from dozens of leading business schools to brainstorm about ways to lessen the burden while still collecting the third-party assessments of candidates that are so critical to the MBA application process.
GMAC Pilots Common MBA Letter of Recommendation
As an outgrowth of that committee's work, GMAC last year piloted a common MBA letter of recommendation (LOR) that schools can choose to incorporate into their applications to reduce the burden placed on applicants and recommenders alike.
"The Common Letter of Recommendation (LOR) effort is intended to save you and recommenders valuable time by providing a single set of recommendation questions for each participating school," reads the GMAC website. "This allows your recommenders to use the same answers for multiple letter submissions, alleviating the workload of having to answer different questions for each school multiple times. You benefit because it makes the ask for several different letters to be written on your behalf much easier."
Cornell's Johnson Graduate School of Management, NYU Stern School of Business, and Michigan's Ross School of Business were among the first schools to pilot the Common LOR last year. In addition to a single set of open-ended essay questions, the pilot Common LOR also included a leadership assessment grid inviting recommenders to rate applicants on 16 "competencies and character traits" grouped into four main categories of achievement, influence, personal qualities and academic ability.
"At Johnson, we saw the Common LoR as a clear opportunity to improve the admissions process for candidates and their recommenders in a way that would also add value to our own assessment of applicants," Judi Byers, Johnson executive director of admissions & financial aid, told Clear Admit. "A thorough and consistent review is important to us and the grid provides a straightforward base of insights that can be assessed and compared reliably while the accompanying letter adds meaningful detail and context," she added.
Soojin Kwon, managing director of full-time MBA admissions and program at Ross, sees applicants and recommenders as the main beneficiaries of the Common LOR and is pleased that more schools are coming on board. "As more schools adopt it, applicants won't have to feel like they're burdening their recommender with completing multiple rec letters with different questions and ratings grids," she told Clear Admit. "This year, more than a dozen of the top 20 schools are using it."
Ross was also among the schools to first pilot the Common LOR last year, and Kwon served as part of the GMAC committee that helped craft it.
Common Questions Easy to Agree on, Common Leadership Grid Not
"What we found in using the Common LOR this year past year was that the questions gave us helpful insights into applicants, particularly on the important area of constructive feedback. The questions, however, were fairly similar to what we and other schools were using before, so it was easy for the AdCom to use it," she notes.
Those questions are as follow:
Please provide a brief description of your interaction with the applicant and, if applicable, the applicant's role in your organization. (50 words)
How does the performance of the applicant compare to that of other well-qualified individuals in similar roles? (E.g. what are the applicant's principal strengths?) (500 words)
Describe the most important piece of constructive feedback you have given the applicant. Please detail the circumstances and the applicant's response. (500 words)
Is there anything else we should know? (Optional)
"The rating grid was quite different from what we'd used in the past," Kwon continued. "It was also the most difficult part for the GMAC advisory group to develop and get agreement upon. The group worked this past year to revise and simplify the grid so that AdComs could get more meaningful insights from it."
This year, the 16 competencies and character traits from the original grid have been distilled to 12, with specific questions about analytical thinking and information seeking omitted. Johnson and Ross have both incorporated the revised leadership grid into the LOR distributed to applicants as part of their applications, as have most other schools that have this year decided to incorporate both the grid and open-ended essay question portions of the form. UT's McCombs School of Business and Rice University's Jones Graduate School of Business, notably, still seem to feature the earlier version of the leadership grid in their application, the one that calls on recommenders to assesses applicants on 16 competencies and traits.