Wharton HCM Director Comments on Strong Job Prospects for MBAs in Healthcare Management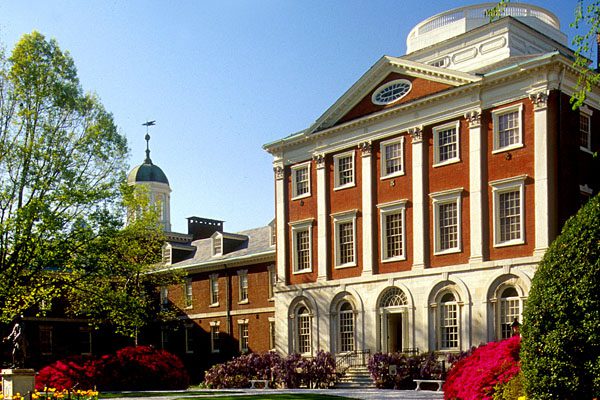 June M. Kinney, associate director of Wharton's Health Care Management program, is featured in a recent U.S. News and World Report article which reports that MBA graduates can count on job opportunity and growth in the healthcare industry. The 2013 Corporate Recruiters Survey–conducted annually by GMAC, the organization that designs and administers the GMAT–recently revealed that 89% of healthcare entities worldwide anticipate hiring MBA graduates. This rate increased 12% from 2012 to 2013 alone.
Kinney encourages MBA seekers to think broadly when it comes to healthcare study and job prospects. Healthcare companies employ MBA graduates for consulting work and operations, but the industry also provides opportunities for MBAs to invest and create new business ventures.
Kinney's research into job growth in the health care industry explains why health care ventures continue to grow and hire when other industries cannot. Kinney believes that the Affordable Care Act, or Obamacare, is partially responsible. The Act has forced health care providers to restrategize, leading many to seek out MBA consultants for advice on how to adjust their business infrastructure.
Kinney also credits the constant evolution in technology to the rise of MBA healthcare hires. The industry seeks out new, creative means of connecting with potential patients and investors alike. MBA-trained business specialists assist health care professionals by supplying a continuing string of creative communication platforms. These same technology-savvy MBA graduates can also provide the sophisticated level of data analysis required to excel in today's competitive healthcare market.
The greater Philadelphia metro is home to many of the strongest healthcare players in the country, and virtually all of the city's largest employers are healthcare companies. Accordingly, many MBA programs in the Philadelphia metro offer concentrations, specializations or other special programs focusing on healthcare management, including Wharton. The strength of the Philly healthcare market and the results of the 2013 Corporate Recruiters Survey indicate that an MBA in healthcare management is an excellent choice for Philadelphia professionals seeking greater career opportunities and impact.
[Image credit: K. Ciappa for GPTMC]
Related Articles: 
About the Author