Wharton Graduate Dr. Stephen K. Klasko to Lead Thomas Jefferson University and Health System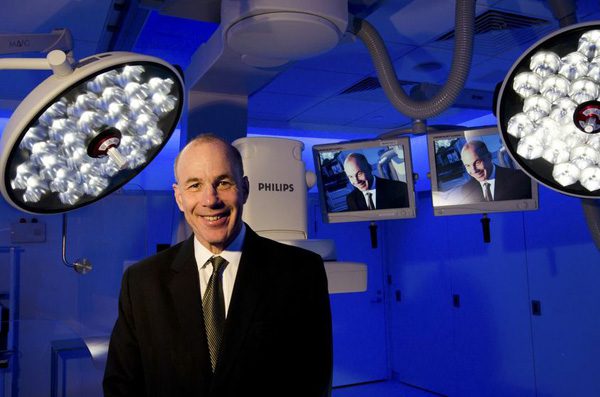 Philadelphia native and Wharton Executive MBA graduate Stephen K. Klasko was named president of Thomas Jefferson University and CEO of both Thomas Jefferson University Hospital and Jefferson University Physicians last Thursday, June 20. In this role he will unite the leadership of the University and health care systems, which have been under separate leadership for over fifteen years. Klasko's appointment marks a pointed change in management strategy. Board members hope that Klasko's centralized leadership will bring the efficiency, innovation, and collaboration necessary for success in the health care industry to both Thomas Jefferson University and its affiliated health systems.
Klasko comes to Thomas Jefferson from the University of South Florida, where he served a similar double role as Dean of the College of Medicine and CEO of USF Health. Klasko's business acumen intersected perfectly with the University's need to stay current on trends in health care business strategies and technology. While at USF, Klasko made a number of changes to the medical school curriculum and engaged in several collaborative ventures with the southern Florida community. An advocate of collaboration and teamwork, Klasko kept the education and business structures at USF separate, but launched new initiatives fostering organizational partnership.
Business leaders at Thomas Jefferson were thinking strategically when they hired Klasko to fill the new dual leadership position. Klasko's track record at USF includes a lengthy list of successful program and structural alterations supporting his strength as a joint medical and business professional.
Klasko voiced his enthusiasm about returning to the Philadelphia area, where he attended school and served as the Dean of Drexel University College of Medicine from 2002-2004. Operating under the belief that partnership rather than merger inspires innovation, Klasko promises to keep Thomas Jefferson University and Thomas Jefferson University Hospital and Jefferson University Physicians strong but separate under his leadership.
Klasko's appointment is the latest confirmation that health care management is a booming field for MBA graduates, particularly for professionals in the Philadelphia metro.
[Image courtesy Soapboxmedia]
About the Author