Lawrence Crosby Named Dean of CGU's Drucker School of Management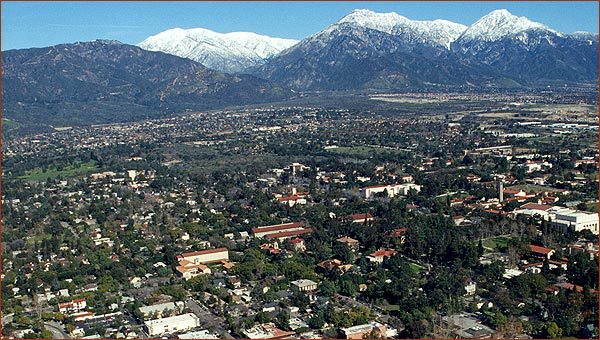 On August 1, 2013, Lawrence Crosby became the Henry Y. Hwang Dean of Claremont Graduate University's Peter F. Drucker and Masotashi Ito Graduate School of Management. In his previous position as dean of the Spears School of Business at Oklahoma State University from 2010 to 2013, Crosby created the Watson Graduate School of Management and the PhD in Business for Executives program. But perhaps most impressively, he improved the school's US News and World Report rankings in large part due to Spears' reputation as one of four schools in the U.S. to achieve 100 percent placement for MBA graduates within three months of graduation. So why the change?
"The legacy of Peter Drucker has helped maintain a focus on such overarching leadership issues as organizational effectiveness, innovation, employee and customer relationships, management of knowledge workers, social responsibility and individual well-being. All are approached from a transdisciplinary perspective," explained Crosby. "I admire how the faculty and students are bridging these topics with contemporary concerns around big data, the cloud, mobility, sustainability, ethical decision-making, governance, global competitiveness, design thinking, and the development of new business models."
Crosby, an internationally acknowledged expert on the measurement and management of customer relationships, earned his bachelor's degree, an MBA, and a doctoral degree in business administration from the University of Michigan. In 1996, Crosby founded Symmetrics Marketing Corporation, a customer loyalty research and consulting business in Scottsdale, Arizona. After serving as chairman and CEO for eight years, Crosby sold the company to Synovate, a global market research, then serving as chief loyalty architect of the Customer Experience Practice. Countless Fortune 500 companies have adopted Crosby's innovative practices in the field of customer relations, which focus on measures, models and management principles. Fortunately, Crosby will have the opportunity to share this knowledge directly with students as a professor of management, in addition to his deanship.
"We are excited to welcome Larry to our Drucker School," said CGU President Deborah Freund. "He is an outstanding example of an entrepreneur, a manager, and an academic leader. He built his successful career answering the famous question posed by Peter Drucker, 'What does the customer consider value?' We are eager to bring him together with our outstanding Drucker School faculty and students to move the school to the next level."
Source: http://www.cgu.edu/pages/4775.asp?item=7297
About the Author