$5 Million Donation to UCLA Anderson Supports MBAs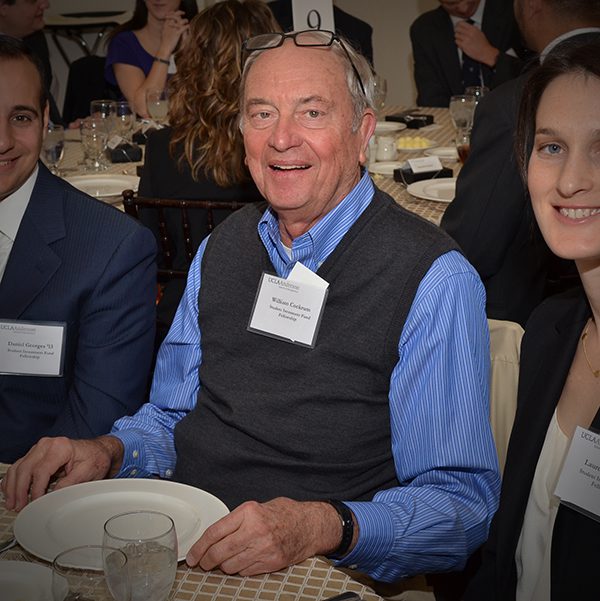 William M. Cockrum, a UCLA Anderson School of Management adjunct professor and Board of Visitors member, has donated $5 million to launch an endowment to support the school and the Harold and Pauline Price Center for Entrepreneurial Studies. $4 million of the gift will support fellowships for entrepreneurial MBA students, while the remaining $1 million will help fund fellowships for finance students in UCLA Anderson's MBA program.
"It gives me great satisfaction to know that I am playing a vital role in supporting UCLA Anderson," said Cockrum.
Cockrum, who earned a B.A. in Economics from DePauw University and an MBA in Finance and Marketing from Harvard University's Business School, has taught at UCLA Anderson for 30 years. Currently, he teaches courses in entrepreneurial finance, investment management, leadership and business ethics. During his teaching career, he has won numerous academic teaching awards both at UCLA and abroad, including recognition as the top U.S. entrepreneurial professor in a 1996 survey conducted by Businessweek.
"This gift is reflective of Bill's longstanding devotion to our school," said UCLA Anderson Dean Judy Olian. "He has taught generations of students who remain grateful to him for his keen industry insights and dedication as an educator. This most generous gift continues Bill's commitment to Anderson's future, and to our students and alumni."
About the Author