Announcing Saïd's New Skoll Scholars, 2014-15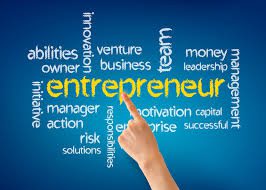 The Skoll Centre for Social Entrepreneurship at Saïd Business School is delighted to announce Skoll Scholars for the 2014-15 academic year. The four Scholars, who were selected as recipients of this highly competitive scholarship following a rigorous selection process, will commence MBA studies this fall:
–    Nora Petty of Ann Arbor MI, USA, who spent the past seven years committed to ending malaria deaths with the Clinton Health Access Initiative and the Malaria Consortium
–    Nikhil Nair of Hyderabad, Andhra Pradesh in India, who worked with rural markets and solar energy enterprises in India, the United Arab Emirates, and East Africa
–    José Miguel Alfaro Gómez of San Jose, Costa Rica who founded s.e.e.d., a boutique law firm targeted to social businesses in Costa Rica in various fields like sustainability, conservation, microfinance, fair trade, culture, education, volunteering, health, sports and development.
–    Patrick Beattie of Cambridge MA, USA who worked with Diagnostics For All (DFA), a nonprofit medical diagnostics development company, and increased its global reach.
"We are very excited to welcome our new crop of Skoll Scholars to the MBA,"commented Pamela Hartigan, Director of the Skoll Centre. "There are many aspiring social entrepreneurs, but few who actually measure up to the challenge of having led initiatives focused on coming up with innovative, pragmatic solutions to some of the world's  toughest problems."
The four new Scholars will join the 48 alumni of the ten-year-old Scholarship, all of whom have been recipients of the highly competitive study grant.
About the Author