Cass Executive MBA Students Create Real Business Solutions in Chile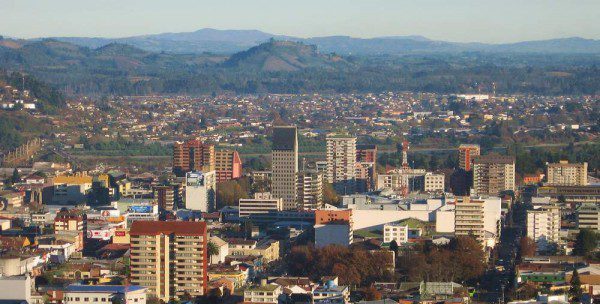 Chile, one of Latin America's fastest growing economies, hosted Executive MBA students from Cass Business School for the school's annual International Consulting Week.
More than 50 students traveled to Santiago, where they helped companies solve real business challenges.
This is the first time Cass has held its consultancy week in Chile, where a stable economy and government support for entrepreneurs have transformed it into a hot bed for new ventures.
"For International Consulting Week, our aim is to challenge MBAs to deliver real value for their clients. The stakes are high – client companies expect a lot – and their expectations are frequently significantly exceeded," says Dr. Sionade Robinson, MBA Associate Dean.
Students applied their classroom skills to business challenges affecting 14 companies, ranging from start-ups specialising in health and technology to entrepreneurs and multinationals serving Chile's mining and dairy industries.

One project team were tasked with creating a branding plan for the primary supplier of frozen fruit to North America, and developing a strategy to increase a leading chewing gum manufacturer's sales among smaller traditional Chilean vendors. Another group travelled deep underground to look at safety innovations in a copper mine.
Other projects included broadening the scope of a start-up addressing environmental problems and recommending pathways for expanding an online fantasy football community across the whole of South America.
Consulting Week marks the end of the core MBA programme, challenging students to apply their knowledge to complex live cases. It also allows them to gain new contacts together with practical experience of working in an expanding international market.
About the Author