LBS Expert: Business Must Get Next Generation Workplace-Ready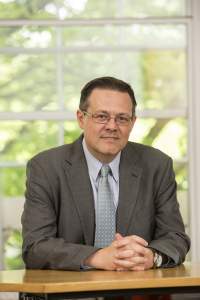 Business is responsible for making the next generation workplace ready, a London Business School executive education expert has said.
Adam Kingl, Executive Director of Learning Solutions in Executive Education at London Business School, made the remarks during today's FT-Coca Enterprises Future for Sustainability Summit at King's Place in London.
Mr. Kingl said: "With the International Labour Organization (ILO) estimating that 13% of the global young population as being currently unemployed or underemployed, it is clear that business has a responsibility in providing skill development initiatives to ensure millennial and future generations can contribute to society. How can we enable inclusive youth participation at all levels? What industry, government and educational collaborations are needed to ensure the next-generation is workplace-ready? Is the next-generation of leaders pushing sustainability to a higher priority level?"

Kingl was speaking on a panel moderated by Michael Skapinker, Assistant Editor at the Financial Times, alongside:
– Pascal Beucler, SVP and Chief Strategy Officer, MSLGROUP
– Rajeeb Dey, Founder and CEO, Enternships.com
– Nicolas Marang, Director of International Coordination of Sustainability and CSR, L'Oreal
The high profile event explored the 'value of business' and examined the sustainability strategies, trends and collaborations that are shaping business models.
The panel discussed whether business is doing enough to: ensure that the next generation is workplace-ready; tackle resource wastage and climate change and enable leaders to engage with society and prepare their organisations for future threats and opportunities.
Click here to learn more about the panel and its conclusions.
About the Author