New Director for Cranfield School of Management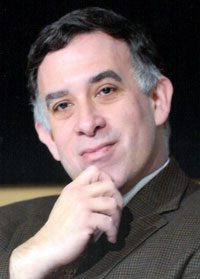 Professor Maury Peiperl will take up the post of Pro-Vice-Chancellor and Director of Cranfield School of Management early next year. Professor Peiperl comes from IMD in Switzerland, a major international business school where he is Professor of Leadership and Strategic Change.
Sir Peter Gregson, Cranfield's Chief Executive and Vice-Chancellor, announced the news by saying: "We are looking forward to welcoming Maury to the University. His unique strengths in technology and management mean he is an excellent choice to lead Cranfield's School of Management from its world-class position in executive education to the next level."

Professor Peiperl has an engineering education from Princeton followed by an acclaimed career in the business school environment. He was awarded an MBA and, later, a PhD in organisational behaviour from Harvard. During his career at London Business School and IMD, he gained extensive experience in developing and leading innovative executive education offerings with a wide range of clients across industries and regions of the world.
"I am thrilled and honoured to be named Director of one of the world's first and most influential schools of management, and a member of Cranfield University's Executive team," said Professor Peiperl, adding that "Cranfield's strengths are broad and deep, and its opportunities to make a tangible difference in the world of practice, across a variety of sectors, are manifest. I look forward with great enthusiasm to joining in early 2015."
About the Author