Oxford MBA Students Worked on Experimental Release of Thom Yorke's Solo Album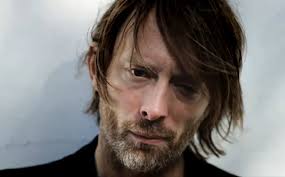 Thom Yorke's decision to release his latest album via BitTorrent caused a notable stir in the music world. What isn't well known though is that Oxford MBA students consulted with Radiohead's management team on the experimental release that uses BitTorrent to allow customers to buy the album directly from the artist. The idea of artists using BitTorrent to market and sell their music is controversial as the platform is infamous in the music industry for allowing fans to share music for free.

Ryan Kroening, Phil Barry and Steven Lundy – all MBA students from Saïd Business School – worked on user experience, media strategy and financial analysis of the BitTorrent release as part of their Strategic Consulting Project (SCP) for the MBA course, as well as developing a series of potential new models of distribution for Radiohead's next album. The MBAs were able to put their learning into practice on the project, analysing fan and market data and bringing together new technologies to generate new ideas challenging conventional content distribution mechanisms.
SCPs involve small teams of MBA students completing an eight week long project for a sponsoring organisation to address specific issues or business opportunities identified by the company. The SCP is a valuable opportunity for students to utilise and consolidate all they have learnt over the year at Oxford in a real-world setting and gain insights into world-renowned organisations.
Click here to learn more about these students' experience with Radiohead.
About the Author