Students from 22 Nationalities Welcomed to Cass Business School's EMBA Programme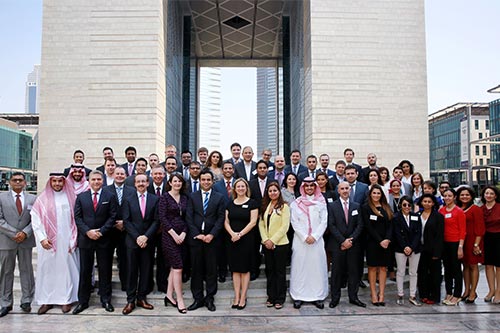 Cass Business School, part of City University London, welcomed its newest cohort to the Cass Executive MBA Programme (EMBA) with a four-day induction programme in the Dubai International Financial Centre.
This year's cohort is made up of students from 22 different countries-of-origin. The induction program commenced with team-building and professional development workshops run by prominent speakers, which preceded a special address from Edward Hobart, Her Majesty's Consul General to Dubai.

Ehsan Razavizadeh (Head of City University London's Dubai Centre) said: "This eighth intake for our EMBA reflects the rigour and high regard for the programme, as well as our ongoing commitment to higher education in Dubai, the UAE and the Middle East. The Cass Executive MBA is an invaluable opportunity to hone personal and professional skills that are crucial for effective management in a fast paced and competitive world."
This year's students arrive with a diverse range of business backgrounds and includes executives from Microsoft Corp., Panasonic Avionics Corp., Citi Group, L'Oreal, Dubai Properties Group, HSBC and Nokia Networks UAE.
Raja Al Mazrouei, Head of Operations, Dubai International Financial Centre Authority said:
"The DIFC is committed to growing the financial sector in Dubai and the UAE, and key to achieving this is having the right talent in place to support these ambitious plans. Courses such as the EMBA are imperative to the development of Dubai as a leading hub for commerce in the region."
Click here to learn more about Cass's latest EMBA cohort.
About the Author