Royal Mail CEO Wins Ashridge Leader of the Year Award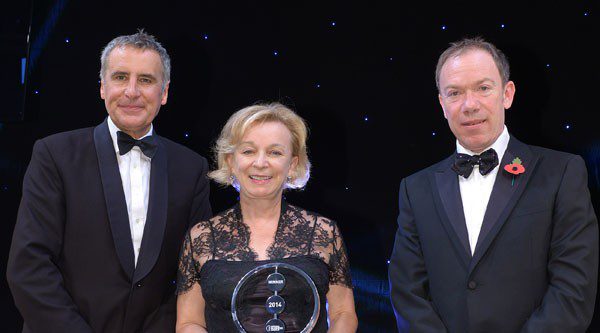 Moya Greene, the CEO of Royal Mail, was named the Ashridge Business School Leader of the Year at the 2014 National Business Awards gala dinner ceremony last night, held at the Grosvenor House Hotel on Park Lane.
Moya led the flotation of Royal Mail three years after becoming its CEO in 2010 – the biggest privatisation in almost 30 years, with 10% of the company given to employees as part of the largest free share offer in UK corporate history. She is also the first woman to hold the post.
Judges looked at how these leaders have demonstrated the best balance between traditional board values and the new business environment – achieving measured and sustainable growth or driving improved performance.

Kai Peters, CEO, Ashridge Business School, said: "Moya Greene is a talented and tenacious leader who has thrived in challenging circumstances to transform and take the Royal Mail forward.  Moya's strong track record, in Canada and now in the UK, in strategic planning, complex negotiation and relationship building has served her well, and has enabled her to secure the Royal Mail's position as one of the UK's top 20 Superbrands."
Over 1200 business and thought leaders gathered at the Grosvenor House Hotel for the 13th annual National Business Awards, Hosted by Sky News' Dermot Murnaghan.  The Awards welcomed Olympic sailing champion Sir Ben Ainslie as keynote speaker, and featured an opening address from Prime Minister David Cameron as well as entertainment from impressionist Rory Bremner.
Click here to learn more about the ceremony.
About the Author