Henley Business School Receives Visit from Kazakhstan Ambassador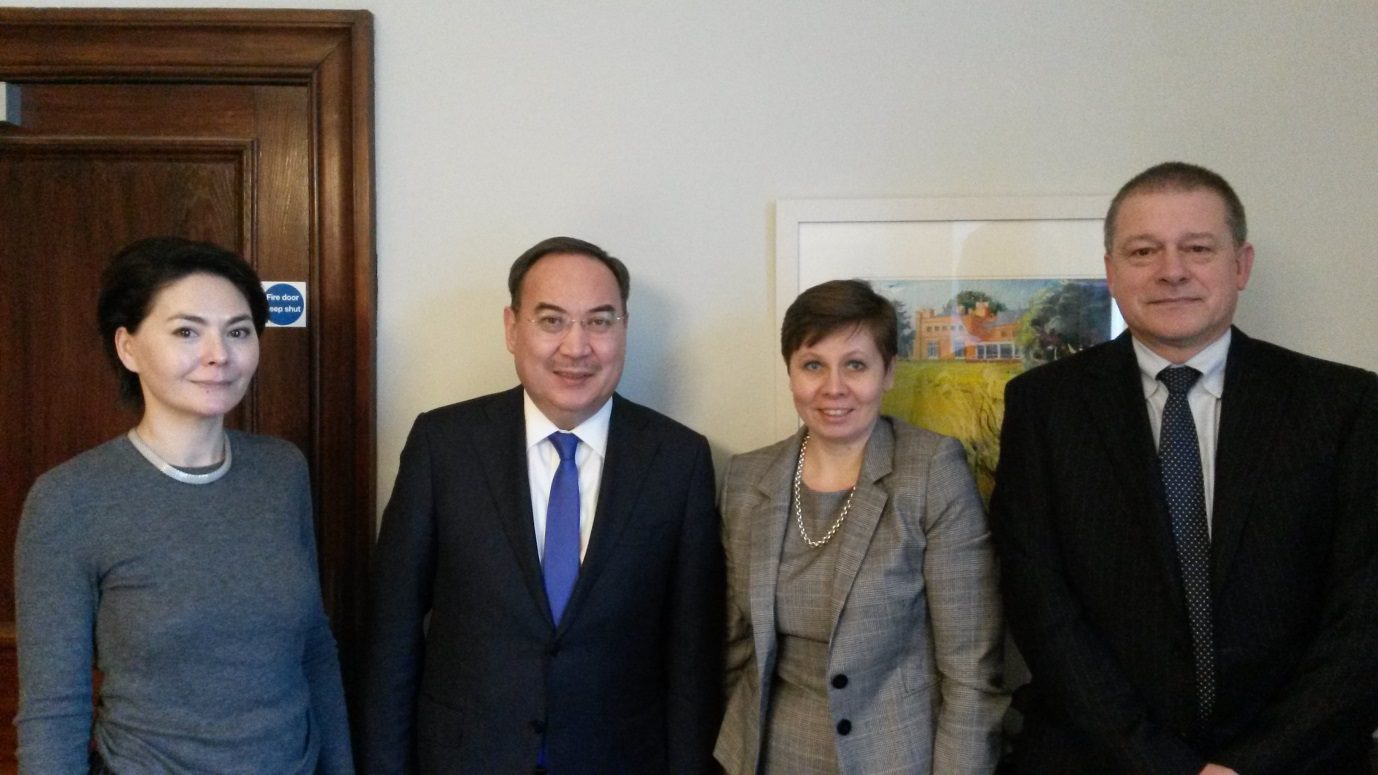 Henley Business School recently welcomed the new Kazakhstani Ambassador to the UK. Since its inception in 1996, the Centre for Euro-Asian Studies at Henley Business School has developed a close relationship with the Kazakh Embassy in London, and this first visit to a UK institution by His Excellency Erzhan Kazykhanov was in keeping with that relationship.
During the visit, His Excellency Kazykhanov and Professor John Board, Dean of Henley Business School, discussed the similarities, differences and areas of mutual interest between the UK and Kazakhstani educational systems. The on-going collaboration with partner institutions – including the Kazakh-British Technical University, Kainar University, Economic Research Institute, and the national statistics agency of Kazakhstan – were also high on the agenda. "This level of collaboration that allows us to draw on the practical experience of our Kazakhstani partners is fundamental to the success of the relationship," commented Professor Kalyuzhnova, Director of the Centre for Euro-Asian Studies.

The ambassador also visited Henley's Whiteknights campus, where he toured the facilities and met with other colleagues from across the school. Concluding his visit, Ambassador Kazykhanov graciously announced, "Henley is a first class Business School!" Professor Board added: "We were privileged and inspired by this visit and look forward to building on the success of the past 18 years in a close and mutually beneficial alliance with Kazakhstan".
Click here to learn more about the ambassador's visit.
About the Author