Business and Science Merge in Imperial College Business School's New Lecture Series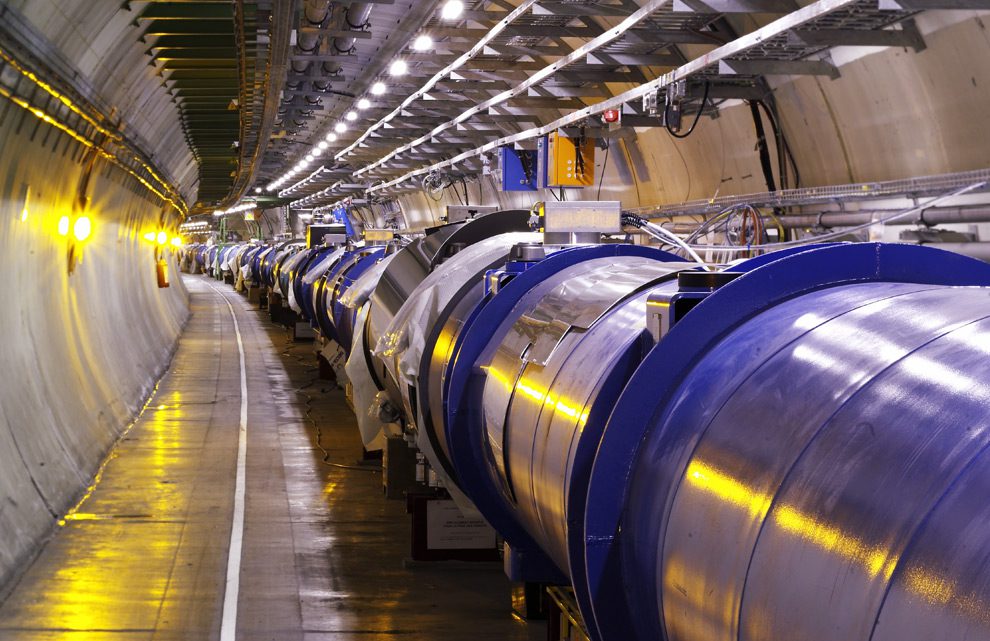 A series of lectures, exploring big scientific challenges from a business perspective, was launched at Imperial College Business School last week.
The "Future by Imperial" series has been created to expose business school students to big scientific challenges, including space discovery, cancer research and 3D printing. The issues will be presented and discussed from a business perspective by leading academics from around the College. The first lecture looked at what is widely considered to be the biggest scientific experiment ever attempted: the Large Hadron Collider at CERN.

The series of talks has been arranged by Dr. Paolo Taticchi, Principal Teaching Fellow at Imperial College Business School. Dr. Taticchi said: "Science and business are often seen as two distinct disciplines, but they are explicitly linked at Imperial where brilliant minds from both disciplines are encouraged to collaborate and explore opportunities. This is often where the real magic happens and new ground is broken which really benefits society.'
The Dean of Imperial College Business School, Professor G. 'Anand Anandalingam, opened the lecture series. He commented: "Science and technology play such a huge role in today's world, you can not be a competitive business analyst if you don't have an insight into these worlds."
The series of talks will continue throughout the year. Future talks in the spring term will focus on creating artificial cells and spacecraft missions to the outer planets.
About the Author