Cranfield Professor Awarded CBE For Contributions To Gender Equality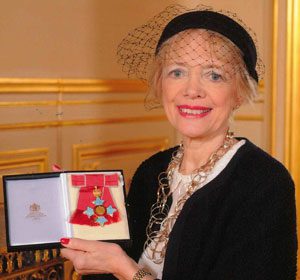 Cranfield University School of Management's Professor Susan Vinnicombe was honoured at Windsor Castle by Her Majesty the Queen for services to gender equality.
Professor Vinnicombe was presented with her CBE (Commander of the Order of the British Empire) by Queen Elizabeth at a prestigious ceremony marking her significant contribution to increasing gender diversity on corporate boards over the past 15 years.

Commenting on receiving the award, Susan remarked: "I am delighted to receive this award and I do so on behalf of a great team who have supported me over the past fifteen years at Cranfield. As colleagues know, I am passionate about increasing the number of women in leadership positions. We still have a long way to go, but it is gratifying to see the progress that has been made in recent years. But we must remind ourselves that this progress has been largely achieved through Non-Executive Appointments. A much more significant challenge is the identification, development and promotion of women into Executive Directorships."
Susan, who received an OBE (order of the British Empire) for her services to diversity in the Queen's New Year's honours List in 2005, has led the School's ground-breaking research into the lack of women in leadership roles since 1999. Susan's particular research interests include women's leadership styles and the issues involved when women develop their managerial careers.
About the Author