London Business School and Walpole Launch their Second MBA Programme in Luxury Management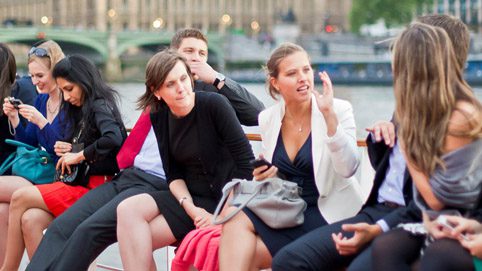 Walpole, the unique alliance of over 170 British luxury brands, and London Business School are delighted to announce the launch of their second MBA programme in luxury management, in association with Fairmont Raffles Hotels International and Farrer & Co.
Dedicated to nurturing the next generation of British luxury leaders, the programme will leverage London Business School's rigorous MBA curriculum to develop the potential of 13 students aspiring to take up management positions in the luxury industry upon graduation. The students will benefit from a programme of workshops and mentoring provided by some of the luxury industry's most experienced senior executives, including Jonathan Akeroyd, CEO of Alexander McQueen; Michael Ward, Managing Director of Harrods; and Mark Henderson, Chairman of the London Business School programme and Chairman of Gieves & Hawkes.

During their core studies as part of the full-time MBA, students undertake an extensive curriculum focused on 'Tools & Techniques', 'Managing the Organisation' and 'Engaging with the World'; ensuring they have the right combination of knowledge and skills to be successful in this fast-moving business environment.
Students also select from a wide range of elective courses in their areas of specialism. The Walpole Programme in Luxury Management comprises a series of five workshops with expert speakers: "Luxury Fundamentals", "Business Models in Service of The Dream", "Creative Process", "Value of the Brand", and "Retail & E-tail".
Students on the programme will also be assigned a mentor, who'll be a senior executive from within the Walpole membership. The mentor will provide guidance and networking opportunities to maximize learning opportunities.
About the Author