Cass MBA London Symposium Kicks Off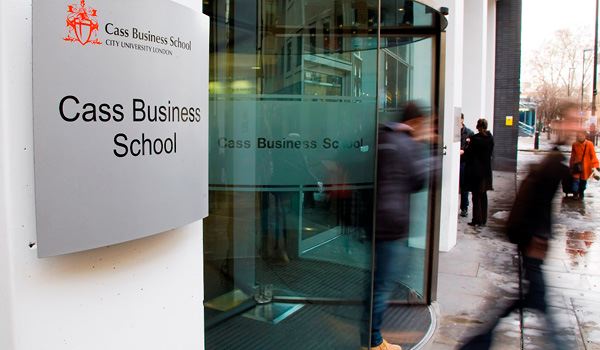 Cass MBA London Symposium recently kicked off its four-day run at Cass Business School on Bunhill Row. Following last year's successful inaugural event, high-profile industry leaders have again stepped up to offer students a glimpse behind the scenes of businesses in the Capital.
Students spent the afternoon going behind the scenes into London's diverse range of organisations, including the trading floor at Lloyds of London, Central St Martins creative core of film finance in Soho, and the boardrooms of the City and Canary Wharf.

Starting the first day was former Lord Mayor of London and CMS Cameron McKenna consultant, Dame Fiona Woolf. Her talk,  entitled "Forces for Change in the City of London", discussed what makes the City a truly global financial centre, as well as giving advice to women leaders.
The Symposium is an elective element of the MBA course, and brings together more than 100 students from Cass's Full Time, Executive and Dubai Executive programmes and guests MBAs from partner schools.
Plenary lectures continue this week at three of the capital's iconic cultural institutions: the British Museum, the Transport Museum and the Museum of London.
Participants can Tweet from or about the event using the hash tag #CASSLS2015. Click here to learn more.
About the Author