Henley South Africa Launches the Johnny Clegg Scholarship for the Music and Creative MBA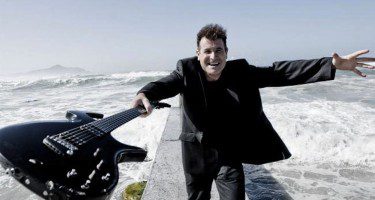 Henley Business School South Africa has announced the launch of the 2015 Johnny Clegg Scholarship for studying the Henley MBA for the Music and Creative Industries in South Africa. The creative MBA is based on Henley's Flexible Executive MBA programme, with additional workshops and presentation focused on working in the music and creative industries.
Criteria for the scholarship include exhibiting leadership capabilities and intent to make a difference in your community or business. Applications must be received by no later than 15 April, 2015.

"We are looking for someone who has accomplished something. We want someone who has demonstrated that they have the capabilities and have developed themselves and their business. Someone who serves others, has a sense of reality, who cares, informs, educates and uplifts through their art," says Jon Foster-Pedley, Dean of Henley Business School South Africa.
Johnny Clegg, award-winning international artist, adds: "I am honoured to be part of empowering artists through this scholarship, and working with Henley to share this opportunity with the right candidate. I trust that this Music and Creative MBA will propel them on to great things in both this country and the rest of the world."
In honour of Johnny's ongoing support to the Business School, Henley South Africa has also announced the renaming of its lecture theatre to "The Johnny Clegg Room".
Click here for further information on the Scholarship.
About the Author