EMBA Faculty Member Makes Planned Gift to UT Dallas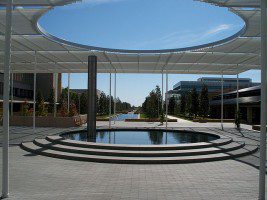 Pamela Foster Brady, the director of the Executive MBA and Global Leadership Executive MBA programs at the University of Texas at Dallas' Naveen Jindal School of Management and a 2011 EMBA graduate of the school, has announced that she will make a planned gift to benefit the university. 
By donating to UT Dallas, Foster Brady aims to honor the achievements of first-generation college graduates, including her mother, Shirley Foster. Her planned gift will support UT Dallas students who are the first members of their family to go to college. Foster Brady's mother was the daughter of a coal miner, and she paid her own way through secretarial school before going on to earn a college degree.
"Supporting first-time college students is extremely meaningful to me," said Foster Brady. "I want to continue my mother's legacy and help to reduce some of the financial stress that comes with pursuing a postsecondary education."
Faculty and staff members of the University of Texas at Dallas who make gifts to the University become members of the Trellis Society. The society is named in honor of the trellis, a key feature of the new Campus Enhancement Project that defines a plaza near the Eugene McDermott Library. The trellis and the plaza are seen as anchors and central elements of the campus. Faculty and staff who become planned giving donors are also inducted into the Legacy Society.
About the Author