How to Succeed at Your MBA Interview: Video Interviews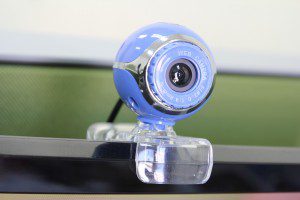 So far in our MetroMBA interview series, we've talked about the MBA interview process with Niki da Silva, the Managing Director of the Full-Time MBA at University of Toronto's Rotman School of Management. She discussed the technicalities of the interview process and what an applicant needs to succeed. We also briefly discussed the difference between open vs. invited interviews.
Now, we want to talk about video vs. in-person interviews. In the last few years, the interview has drastically changed. Where in the past, almost every interview was conducted in person, now many universities are choosing to use video interviews. For both in-person and video discussions, visuals are key. You have to dress appropriately, use the right body language, and look the interviewer in the eye. However, video interviews come with their own set of concerns.
Unlike in-person interviews, your Internet connection plays a big role in video interviews. A faulty or weak connection can give your MBA interviewer a poor impression, and it can have nothing to do with you. Videos also place a barrier between the parties that doesn't exist in person. While most of the time you can see each other (in some cases the interviewer will not have video), a video doesn't convey everything that would be understood in person.
If during your video interview only you are on camera, you'll need to carefully listen to the tone of voice. If you and your interviewer are both on video, you still need to be cautious about what you could be missing by not seeing the entire picture.
And for some schools, the video interview process starts at the beginning of the application. For example, at Rotman, you can't make it to the final interview without first completing two video essays, which are pre-interview, interviews. The unique struggle of the video essay is the fact that it's not a conversation. There is no one on the other end of the video. You have to make the best impression possible while speaking to a camera.
For Vanessa Valenzuela, a full-time MBA at Rotman, she found that she enjoyed the video essay process. "I was initially anxious because none of my friends nor I had ever heard or video 'essays,' but they actually turned out to be the most fun. I think what people don't realize enough is that they are actually very short questions, and the questions are meant to be fun and interesting so the viewer can see each candidate's true personality and what they could bring to a conversation."
When it comes to the final interview, for Vanessa the in-person and video interviews are relatively similar. "I think both [interview formats] give the interviewer and interviewee the best opportunity to connect with another person, which is invaluable when it comes to selecting the right school and right candidates… Though you can't see the person on the other end of the camera in a video interview, the nature of the questions was fun and friendly, which made me feel comfortable with the school and its approach to learn more about me beyond a list of statistics and data points."
If you're nervous about preparing for your video interview process, Vanessa recommends listening to music and preparing carefully.
"I've made the mistake before of asking a question that I could have probably answered myself by doing some deeper research on a website," Vanessa says. "So this time, while preparing for the Rotman interview, I wrote down a list of personal goals I was specifically trying to achieve during my MBA. While doing my research online, if I found an organization, event or program that would cater to that need, then I would cross it off. When I walked into the interview I was able to ask very specific questions related to the program and opportunities, and what kind of programs or services Rotman had in place to help me achieve these personal goals. It was great for both of us because it showed that I had done a lot of research into the program and was very interested in my personal growth, and I also gained a sense of confidence when the interviewer was able to provide me with concrete answers and information in detail."
To learn more about the MBA interview process, make sure to read the first article in our series, and take a look at the three-part MBA interview series available from Clear Admit. Stay tuned for more interview articles right here on Metro MBA.
About the Author