Which MBA Program Is Right for You: Full-time, Part-time, or Executive?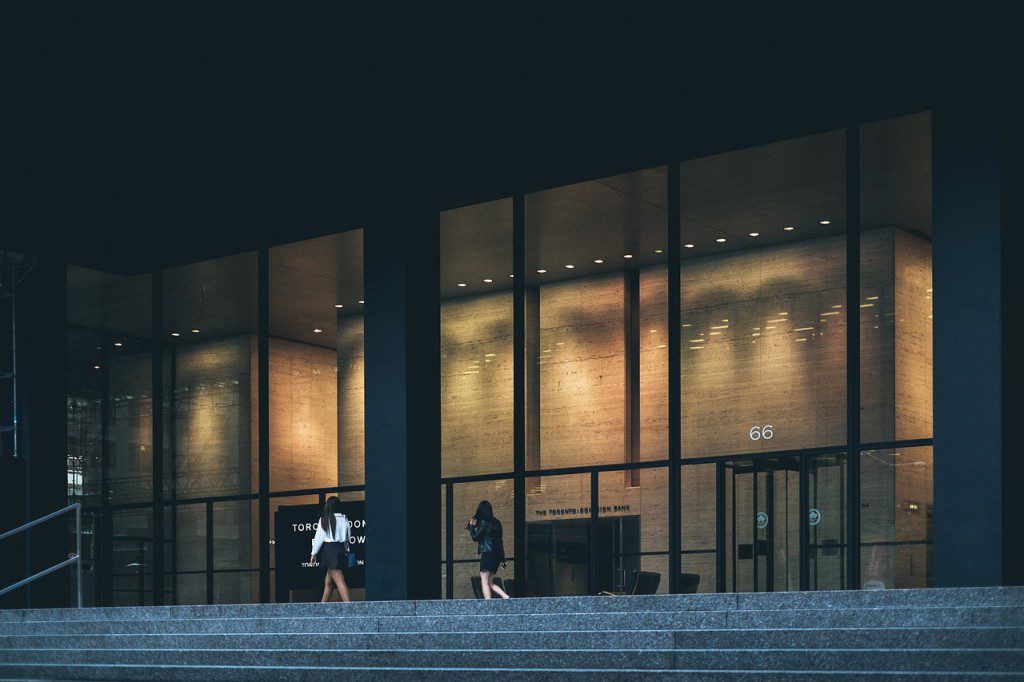 When it comes to your MBA program, there are a variety of options available to you. Not only do you need to choose the correct school, but also selecting the right program within the school is just as important. There are a few standard MBA program formats: full-time, part-time, and executive. Each program type offers unique opportunities, requirements, and class profiles. At the end of the day, it's a matter of which MBA program is right for me.
Full-Time MBA Programs
Full-time MBA programs are exactly what they sound like: full-time. The key thing to note about a full-time program is that you won't be advancing your career while you're in school. In fact, for two years you won't be making much money. Most full-time programs are structured for 23 to 30-year-olds who can afford to put their career on hold temporarily and focus on school. At the University of Texas at Austin McCombs School of Business, the full-time program class profile has an average age of 28, an average GMAT of 694, GPA of 3.40, and 5.6 years of work experience.
If you're in a great job or the ideal career, a full-time MBA may not be for you unless you're looking to help accelerate your career sooner than it would take with a part-time MBA. However, it is important to note that over 90% of all MBA scholarships and fellowships are granted to full-time students. And in addition to that, for universities, their school reputation is based on the success of their full-time MBA students and not necessarily their part-time or Executive MBA candidates. So, when you attend a full-time program, you'll more likely receive the full investment and attention of the university, which could translate into better resources and more opportunities such as clubs and conferences.
"Full-time programs are designed for candidates that want to be fully immersed in the experience," Notes Alex Brown, consultant for Southwark Consulting, which focuses on the MBA admissions field. "It can be a terrific two year opportunity to take a step back from a current career, engage with like-minded, and sometimes very diverse students from around the world, with a structured curriculum that also offers elective courses for specializations. Candidates also participate in extra-curricular activities and explore career opportunities through the resources offered on campus, and the summer internship. This level of opportunity is not available through other MBA formats, which tend to be focused more so on the academic aspects of a program."
Part-Time MBA Programs
Part-time MBA programs are typically similar to full-time programs, but they often receive less attention and resources. However, for many part-time programs the professors and faculty are the same as the full-time program students—as many professors enjoy lightening their daytime course load with evening and weekend classes. An important note about part-time programs is the type and experience level of applicants they receive. While at McCombs, the part-time MBA program—their evening program—has a similar make up to their full-time program, although the average GMAT score is far lower (average age is 30 with six years of work experience, an average GMAT of 640 and a GPA of 3.34) that's not always the case. In fact, for many schools the evening/part-time MBA Vs. the full-time class profile can be very different.
Full-time MBA programs can attract students from around the globe while part-time programs typically attract only local students since the essential feature of the part-time program is its balance of work, home, and school. For some schools, their part-time class profiles are stronger, on average, than their full-time counterparts because they are located near strong regional companies that provide good candidates. In other programs, the reverse is true. It depends on the school, its ranking, and its ability to draw in quality candidates.
"Essentially, part-time programs' catchment area is very narrow, within easy commute of an applicant's workplace and home," states Brown, "This limits a candidate's choice of part-time programs, if that is the option that is being considered. If a candidate is considering full-time options, then she can seek programs from around the world; she won't need to go to classes close to her workplace because she won't be working, and most full-time candidates move to their program to live."
If you're looking for an MBA program that will enhance your current career without requiring you to switch employers, a part-time program may be perfect for you. Part-time programs, unfortunately, do not typically have the same comprehensive access to career services, because most businesses and presentations are held during the day. And since for many part-time students their company helps to pay for their tuition, there is an understanding that the students will continue working with their current company, and therefore not need access to career resources.
Also, students who attend a part-time program should not expect to graduate in two years. In fact, for many part-time programs it can take up to five years to graduate, and they typically have high dropout rates than their full-time program counterparts. However, if you're interested in a part-time program, you're not alone—56% of MBA students are enrolled in part-time programs. And, it's still a good choice. The Journal of Education for Business revealed that part-time MBA graduates still receive a 41% pay raise post-MBA.
Executive MBA Program
Executive MBA programs are designed for students with approximately ten years of work experience. Most students in an Executive MBA program are mid-career professionals who plan to continue their full-time jobs while in the program. Typically, this means an older and more experienced class profile between 32 and 42 years old. The Executive MBA program at McCombs reveals the updated class profile. The average ages jump up to 37 with 13 years of work experience. No GMAT score is provided, but the average GPA is 3.33. For EMBA applicants, getting into their chosen school is less about scores and more about what they have to offer in terms of firsthand experience and seasoned professionalism.
The major difference of an EMBA program is networking. While university presented career opportunities may not be as available for EMBAs as for full-time students, fellow EMBA students can provide a wealth of job and learning opportunities. The EMBA is meant to meet the needs of those students who work in higher management and typically requires students to have at the minimum five years of work experience and three years of management. To be an EMBA student, your company needs to agree to your program and fully support your choice since you will need to request days off in order to attend class. Also, for most EMBA applicants, their company, not the school, provides scholarships and fellowships.
When thinking about which MBA program is right for me, you first need to look at where you are in your career and what you want out of your MBA. Then, once those decisions have been reached, you can find the right program and the right school for you. Remember, if you choose an EMBA or a part-time MBA, you'll probably need to choose a school that is near your office, so you can attend both at the same time.
About the Author