How to Ace Your MBA Application Video Essay at Kellogg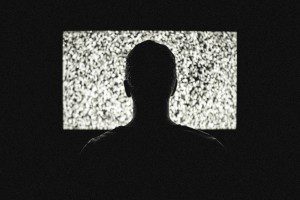 The top MBA programs adapt. They modify their programs to better fit the changing needs of the business world, the shifting desires of their candidates, and the expectations of the education community. These adaptations can be reflected within the coursework, the depth and breadth of the program, as well as the application process. One of the most recent changes to the MBA application is the introduction of the video essay. Northwestern University's Kellogg School of Management was one of the first programs to implement the new essay format, although Yale University's School of Management and the University of Toronto's Rotman School have also implemented similar requirements.
The video essay is a far different beast than the traditional written essay. Traditional essays provide you with days, even weeks, to carefully craft your response, gain feedback from reviewers, and make edits when your ideas could be shared more clearly or succinctly. A video essay provides candidates with a single 60-second opportunity to answer a question and reveal your personality. However, this is a valuable skill according to Kate Smith, the Director of Admissions at Kellogg. "The medium is becoming more valuable as a skill students are going to need in the future," Kate says in an interview.
To succeed at the video essay requires a different set of skills—skills much more similar to the MBA interview.
Be Yourself
Just like in an in-person or video interview, your video essay is your opportunity to be yourself. "If anything, we are seeking to get to know the person as well as we possibly can," says Kate. At the Kellogg school, in particular, they want to get to know you and learn something new about you. Repeating your response to your written essay reveals nothing new; neither does memorizing an answer so that you sound like a robot. The goal is to reveal your personality and how that personality will fit at the program. That's also why the first question is an icebreaker such as, "If you could live anywhere in the world for a year, where would it be and why?" Be honest, but think quickly—60 seconds is not a lot of time.
Practice Makes Perfect
The Kellogg school allows candidates to practice their video essay response as many times as they want. During the application process, candidates will be given the opportunity to record themselves over-and-over again until they are used to the format and feel comfortable with their answers. Kellogg even provides candidates with one of the two questions they will be asked, "What path are you interested in pursuing, how will you get there, and why is this program right for you." This means that there is no excuse not to give a fantastic video essay response. The only key, once you hit your record button, there's no going back. Just like an interview, you have one chance.
Dress Appropriately
It's a video interview, which means that the admissions' team will actually see what you look like. Don't dress in your pajamas for the video essay. Kellogg gives this advice on their website, "You can wear a suit if you want to; but business casual is certainly okay with us too," they explain. "And really, we will only see your head and shoulders so you can wear a collared shirt and we would never know you were still in your sweatpants." Just remember, a professional appearance can go a long way, but your personality is still key so don't wear something that makes you uncomfortable and stiff. Dressing appropriately also goes back to your location. Make sure whatever is behind your head is appropriate—avoid busy photographs or anything with words.
Plan Your Time
You are given 20 seconds to think about your response and 60 seconds to speak. That's a very brief window if something goes wrong. First, make sure you're in a location with excellent Wi-Fi or hard-wired Internet access. Second, make sure the location you choose is quiet and free from interruption. With only sixty seconds to speak, you can't afford for your Internet to cut out or for a friend or family member to walk into the frame and ask you a question. "Block out 15-20 minutes a few days after you submit your application to complete it [the video essay]," says Kellogg.
Don't Overthink It
The video essay is not a test. There is no right or wrong answer, so don't overthink your response. The entire goal of the video essay is to show how you perform under pressure, to get to know you personally, to gain additional information, and to discover if you're the right fit for the program. The absolute best thing you can do for the video essay is to take a few deep breaths, speak slowly, and pretend you are in an interview speaking to an admissions' officer in person.
About the Author