How to Sell An EMBA Program To Your Employer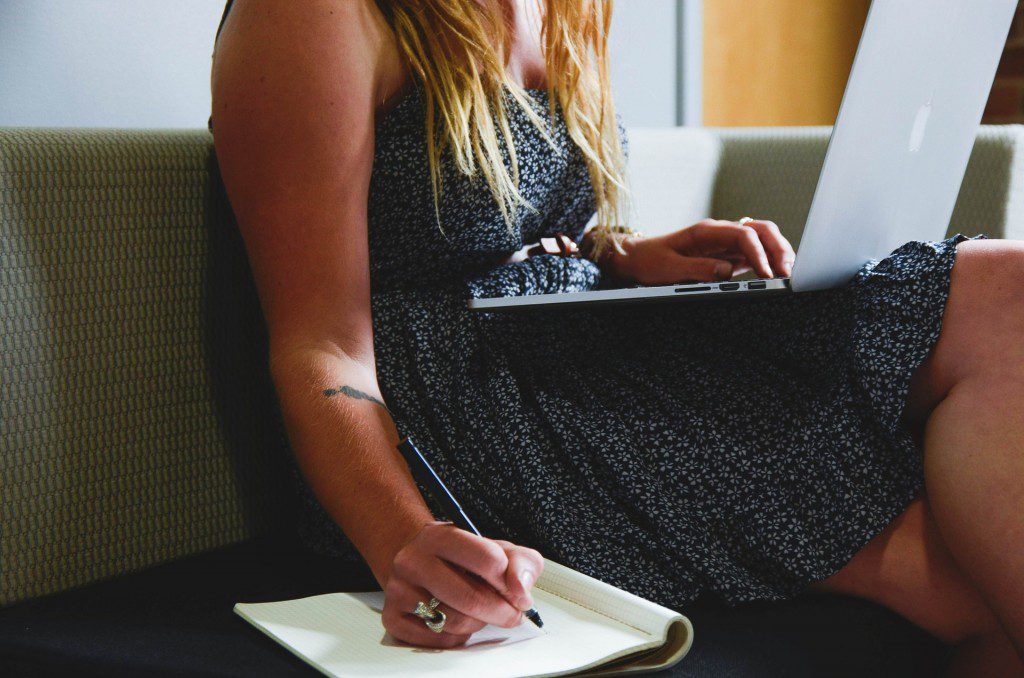 When it comes to Executive MBA programs, most applicants hope that their company will bring up the opportunity first. In an ideal world, every senior management level employee would be contacted by their employer and invited to go back to school for their EMBA on the company's behalf. But that doesn't happen for most applicants. Instead, it's up to you to speak to your supervisor, manager, or HR person and bring up the possibility of an EMBA program. But what's the best way to bring it up?
We spoke with David Klindienst, the Director of Graduate Business Program Development at Loyola University Maryland's Sellinger School of Business & Management, to gain his insight on bringing up the EMBA with your employer.
"When you're trying to make a case to your boss, supervisor, or HR team, you need to make it about the organization, not about yourself," says David. "If you were to present it as, 'An EMBA is good for my career. It's good for me.' That's fine. Presumably you work for an organization that cares about your development as a professional. However, if you're going to expect the company to support you financially and otherwise, you need to outline the benefits of the degree for your organization. In other words, you need to say, 'An EMBA is going to make me a better manager, a better supervisor, a better marketer.' Then, you need to speak to how that will benefit the organization."
If you're looking to go for your EMBA, you're probably already in a high position within your company. You're talented, hard working, and successful, but you need the EMBA because you've reached a point in your career progression where you can't make it to the next step without a graduate degree. Well, that's great personal motivation for the program, but your organization wants to know how going back to school and splitting your attention and time will benefit them. You need to make it explicitly clear how the skills and knowledge that you will gain from an EMBA will help you contribute to the company in a major way. To do that, there are a few specific points you should mention.
The better development of leadership skills is always a selling point for an EMBA program. "With an EMBA, you're going to have the capacity to be more of a leader in any situation," David reveals. "You don't have to be the boss to be the leader. The better versed more people are in an organization about good leadership, the stronger the organization is going to be."
Another selling point for an EMBA is increasing your understanding of different perspectives within the company, as well as improving your ability to contribute to corporate strategy. "An example that's often used is a CIO—who is knowledgeable about tech but may not have the background to understand what the finance, accounting, or HR person is saying," says David. "If you're the CIO, and you go back to get your EMBA, you'll become versed in areas that you may not have the background or experience in. Then, you'll be able to understand better how all the different departments and functions of the company can collaborate and work together optimally. You'll also be able to participate more effectively in conversations affecting corporate strategy."
And when it comes to talking to your organization about getting your EMBA, make sure you're near a program like the Sellinger School of Business & Management that has a long history of success. "There are quite a few things that set Sellinger apart," David reveals. "Part of it is our history. We were one of the first MBA programs in the area, and one of the first EMBA programs in the world. So, we've been doing this for a very long time. We have deep expertise in returning adult education, specifically executive education. We have several decades of experience behind us."
You should also look for an EMBA program that gives you access to an existing network of organizations and people of every level of experience. 12,000 graduate business alumni from Sellinger still live in the Maryland area, so when you attend Sellinger for an EMBA, you'll plug into the network immediately. "It's not just something you hope to experience after you graduate," says David. "But by virtue of speakers, class trips, and site visits, you'll gain access to this network as soon as you join the program."
Finally, look for an EMBA program that emphasizes learning beyond book knowledge. "Beyond gaining book knowledge and facts, which one would expect from an EMBA, Sellinger is grounded in a method of learning and continuous learning that's often summarized as reflection," reveals David. "Reflection is summarized in a series of three questions: 'What?' 'So what?' and 'Now what?' What are the facts? Why is this important? How can I take this and apply it in all the different areas of my life to improve things? At Sellinger, students will be taught the facts expected from an EMBA program, but just as important, they're taught how to continue to learn at all times, how to reflect on that learning, and how to effectively implement it."
About the Author