Alliant School of Management Appoints New Dean

Formerly the MBA program director at the Alliant School of Management at Alliant International University, Rachna Kumar Ph.D. has been appointed the school's new dean. Kumar has been a professor at Alliant since 1997 and was responsible for developing and launching Alliant's successful online MBA program. Now, she's bringing that same experience to the school as dean, announced the San Diego Business Journal.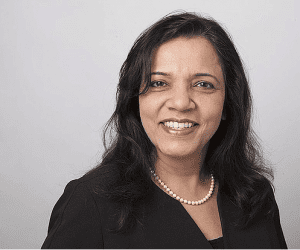 Kumar earned her doctorate in Information Systems and Technology from the Stern School of Business at New York University, and she earned her MBA from the Indian Institute of Management.
Kumar has spent her career teaching courses in Electronic Commerce, Database, and Business Intelligence areas. In particular, she specializes in information systems, bi-national contexts, computer mediated technology, and remote work environments. In these areas, she's published over 50 publications and articles. She's also a frequent consultant for companies in the U.S., Mexico, Turkey, and India.
At Alliant, Kumar was also responsible for co-founding the GlobalMind Center for Strategic Consulting in 2001. It's an on-campus consulting service that provides guidance in strategy for business turnaround, performance benchmarking, and information technology transitions. Kumar also implemented Alliant's Information Systems and Technology program.
Before entering academia and teaching at Alliant, Kumar worked in the private sector. She worked on Wall Street to benchmark software performance in the financial industry as well as helping companies manage information and technology systems. Her experience has led her to become an active member of the academic community where she works as a journal reviewer, a member of advisory panels, and a member of editorial boards. To learn more about Kumar's experience read her full biography on the Alliant School of Management website.
The Alliant School of Management offers a Full-Time and Part-Time MBA program at their San Diego location. The program is designed for working professionals and requires students to complete 36-42 units to graduate.
About the Author