No GRE or GMAT Required: San Francisco

John Steinbeck once described San Francisco as a "golden handcuff with the key thrown away," while Rudyard Kipling lamented that leaving the City by the Bay was its one and only drawback.
The Paris of the West has long been a mecca for innovation, from its '60s salad days as a counter-cultural enclave, to its current incarnation as the center of the digital revolution. For aspiring tech entrepreneurs and modern-day "forty-niners" looking to invest in the next app, you couldn't ask for a more ideal city to do your bidding. Just to name a few, Frisco is home to Uber, Craigslist, Wikimedia, Mozilla, Twitter, Yep, Pinterest, AirBNB, Dropbox and Reddit.
With a robust tech scene comes equally robust internship and networking opportunities, particularly for business school students who are making a return to the classroom after a long sojourn in the real/virtual world. Many of these professionals either don't have the inclination, the time or the patience to spend days upon days studying for the GMAT or GRE. If you count yourself as a member of this phylum, you would do yourself well to take a closer look at four San Francisco Bay Area business schools that don't require GMAT or GRE scores.
Babson's part-time Blended Learning MBA "combines online classes, face-to-face sessions and virtual collaboration" into one whirlwind 21-month degree. Babson offers concentrations in Business Analytics, Entrepreneurship, Finance, Global Management and Marketing. According to figures released in 2015, 23 percent of grads go on to work in consumer products, 16 percent in healthcare, 15 percent in financial services, 14 percent in tech, 9 percent in consulting, 5 percent in manufacturing, 4 percent in nonprofit or education, 4 percent in real estate and 3 percent in energy. Since Blended Learning students come in with "extensive work experience, Babson is able to waive the GMAT/GRE requirement for qualifying applicants."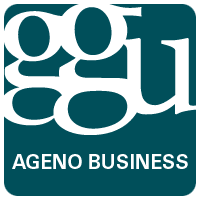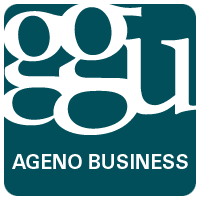 GGU's Professional MBA Program prepares graduates to become managers and leaders who implement cutting edge strategies and analysis within one of 14 concentrations, such as project management, entrepreneurship or business data analytics. GGU has a network of over 70,000 alumni including AGI Capital CEO Alexis Wong BS '94, MBA '96, Kaiser Permanente CEO and Chairman Bernard Tyson BS '82, MBA '84 and Gilead Sciences Chairman and former CEO John Martin MBA '84. For applicants with a 3.5 undergrad GPA, a CPA, CMA or CIA license, five-plus years "substantial professional and/or supervisory managerial work experience," the GMAT can be waived.

Leavey's 70-unit part-time Executive MBA requires three or more years of work experience, but the GMAT may be waived on a case-by-case basis for certain applicants. Leavey offers eight concentrations: Data Science and Business Analytics; Entrepreneurship and New Venture Creation, Corporate or Investment Finance, Leading Innovative Organizations, Marketing, Individual Studies Concentration, Digital Marketing & E-Commerce and Food and Agribusiness.

SFSU's 23-month Executive MBA, which meets downtown every other Friday and Saturday, is ideal for graduate students with 7+ years of business experience who "wish to apply their experience on a global level." SFSU EMBA alumni have gone on to make significant contributions to Apple, Wells Fargo, Genentech, PG&E, and Deloitte. The EMBA does not require the GMAT or GRE from applicants with terminal degrees.
---
For more information on the GMAT and GRE in San Francisco and other Metros see MetroMBA's No GMAT and GRE Guide and San Francisco MBA Programs that Don't Require the GMAT or GRE.
About the Author