Dallas MBA Programs That Do Not Require The GMAT/GRE

If test anxiety figuratively siphoned off your oxygen supply like the death grip of a boa constrictor when you took the SATs, who knows what deadly, metaphorical anaconda might show up if you dared to schedule a GRE or GMAT.
For those lucky few of you bound for business school who may not start sweating bullets at the sight of that College Board apple, there's still that pesky blood, sweat and tears commitment that the GRE/GMAT requires, which many working professionals simply don't have time to accommodate.
We took a peek at six business schools in the Dallas-Fort Worth metro–home to the Kimbell Museum, the Grassy Knoll and of course the Cowboys, Rangers, Stars and Mavericks–that all waive the GRE/GMAT for busy pros looking to step up their game.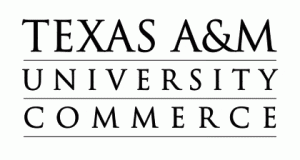 Texas A&M-Commerce's 30-48 hour full-time MBA is ideal for students interested in "advanced management positions that demand analytic and strategic leadership solutions." Admissions will waive GMAT/GRE scores for students who arrive with minimum 3.0 undergraduate GPAs. Graduate admissions is conducted on a rolling basis.
The 21-month part-time Executive MBA program at Southern Methodist Cox was created to prepare experienced business leaders to climb the ladder to "higher executive level positions." The Executive MBA curriculum is built around general management "with an emphasis on finance and strategy." While GMAT/GRE scores are not required for entry, applicants must have at least eight years of work experience.

Baylor's 21-month, 48-credit Executive MBA is intended to expand the leadership skills of mid-level executives with a curriculum that emphasizes "decision-making, human resource management and global strategic management." Baylor EMBA students come from Apple, Microsoft, Coca-Cola, Wal-Mart, American Airlines, Wells Fargo and the public sector. GMAT/GRE scores are not necessary to apply but admissions requires at least five years of professional work experience.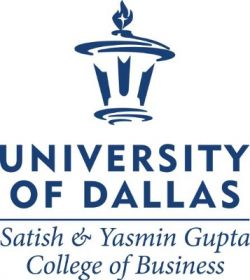 Gupta's 30-credit MBA program allows students to choose concentrations in finance, accounting, cyber security and information and technology management. Many Gupta alumni go on to work for Texas Instruments, Verizon, Nokia, Lockheed Martin, IBM, AT&T, Motorola, Citigroup, Ratheon and Fidelity Investments. GMAT/GRE scores are optional.

UT Arlington's 37-credit, 15-month Executive MBA develops the skills of "mid-level and upper-level managers and executives" to "run multinational firms, manage data and develop effective teams to expand into global markets." The EMBA takes place within a "team-based environment" that emphasizes high-level, collaborative decision-making within global business and culminates with a "two-week immersion trip to China." Candidates are not required to submit GMAT/GRE scores but should have minimum five years work experience and "four years of management responsibility."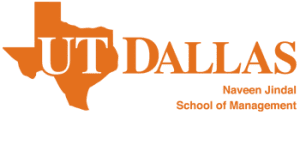 None of the four MBA programs at UT Dallas requires GMAT/GRE scores. Professionals interested in fine-tuning "strategies to advance in the marketplace, leadership, corporate assets strategy and data use and interpretation" should explore Jindal's Executive MBA. The Global Leadership Executive is for "managers who desire to learn how to enter in a new geographic market, operate in new markets and lead globally."
---
For more information on the GMAT and GRE in Dallas and other Metros see MetroMBA's No GMAT and GRE Guide and Dallas MBA Programs that Don't Require the GMAT or GRE.
About the Author