The Best Philly Part-Time MBA Programs
Are you a small business owner stuck in a rut? Or a headhunter looking for a leg up? In Philadelphia, more and more working professionals are exploring business school as a path to get ahead in their lives and careers. To help, check out MetroMBA's guide to the best Philly part-time MBA programs.
Aside from the cost of admission, one major obstacle that professionals often gripe about is how to make the time to get to class – assuming they're at all excited by the prospect of returning to school.
Until a petition to expand the number of hours in a workday passes, part-time MBAs are the ideal solution for today's busy business-minded individual. These programs enable students to get ahead without disrupting the momentum of a promising career. In fact, many programs offer work-at-your-own-pace or online options to maximize one's work-life-school balance.
We took a closer look at six Philly part-time MBA programs, home to major players in the media and pharmaceutical industries like Comcast and GlaxoSmithKline.

Rowan's 36-credit part-time MBA is available as non-accelerated 27 and 32-month models and an accelerated online 24-month option in which students survey topics in organizational strategy, accounting, marketing, decision-making and management. Students choose one of six specializations: Logistical Systems, Management Information Systems, Finance, Accounting, Marketing, Supply Chain and Management.
The part-time MBA schedule is divided up into eight-week modules in which students take two courses during their fall, spring, and summer terms and three during of their two fall terms. Classes meet either on one weekday evening from 6:30 to 9 p.m. or on Saturday morning between 9 a.m. and 12 p.m.

La Salle's two-three year, 33-48-credit part-time Hybrid MBA is built from a combination of online and in-real-life coursework ideal for working professionals. MBA students are able to attend up to ten required lecture and discussion-based courses online but also interact face-to-face with professors and fellow students at any one of La Salle's three Southeastern Pennsylvania locations in Philadelphia, Plymouth Meeting and Newtown.
Students meet once a weekday evening per week from 6:15-8:55 p.m. during the 15-week fall and spring semesters and 12-week summer semester. The GMAT requirement may be waived for experienced, qualified applicants.
Ranked 16th overall on U.S. News' list of part-time MBAs, Temple's 48-credit part-time MBA "emphasizes real-world experience and team-based learning" within a program that grooms students for one of nine careers in entrepreneurship, information technology management, business management and innovation management.
Most classes take place at Temple's Center City location but the MBA's hybrid format enables students to attend online courses. Each graduating class enrolls roughly 50 students, with an average age of 30 and an average of seven years professional work experience.

Ranked among U.S. News' list of top 120 part-time MBAs, Drexel's 24-month, 51-credit evening accelerated part-time MBA is available in-person or online formats within a 10-week quarter system that groups 25-35 students into collaborative cohorts. The online version relies on message boards, podcasts, video conferences and two in-person residencies. Tuition encompasses a study abroad opportunity in Germany, Austria, Hungary, Greece, Turkey, China, Vietnam, Argentina or Chile.
The part-time MBA is built upon accelerated microeconomics, macroeconomics, accounting, and finance coursework, which lays the groundwork for more advanced curriculum. Students then choose one of five topics for their flexible core sequence: entrepreneurship, corporate governance, reputation management, international business or strategic leadership, followed by coursework in their concentration—marketing, finance, business analytics, entrepreneurship, innovation management or health care management—followed by a capstone strategic management project.

Lerner's 44-credit, 3-year part-time MBA gives students the knowledge and skills to pursue careers in IT, Healthcare Management, Finance, Marketing, Accounting, Business Analytics, Entrepreneurship, Hotel/Restaurant Management, Sport Management, International Business or Museum Leadership.
Lerner graduates enjoy access to a national alumni network of 23,000 and counting, many of which have found employment at major financial institutions such as Capital One, DuPont, Chase, Bank of America, pwc, Capital One, Deloitte, KPMG, Bloomberg and JPMorgan Chase.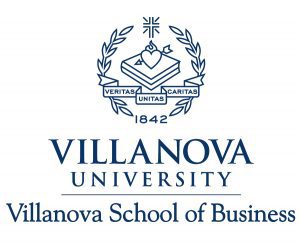 Ranked 39th on U.S. News' list of top part-time MBA programs, Villanova's part-time MBA is available in an accelerated, two-year Fast Track cohort or as a three-year Flex Track, which allows students to complete the degree at their own pace.
About the Author