The Top Marketing MBAs In Los Angeles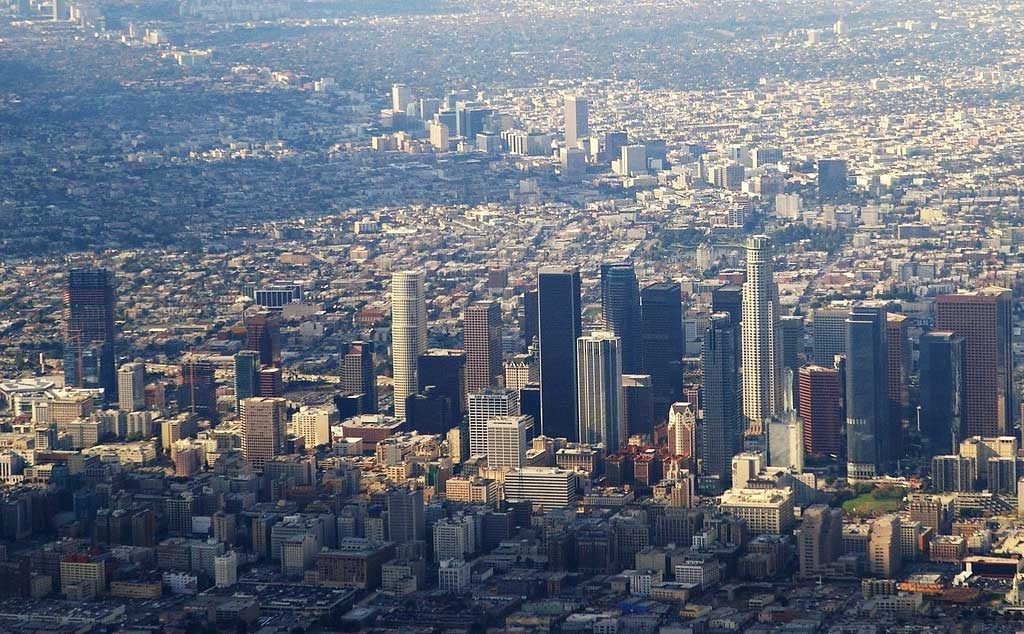 Earning an MBA is a great way to gain broad business knowledge that can be applied to many different roles and industries in the business world. As a result, an MBA degree can be ideal for students who haven't yet made up their mind about their career path.
Yet even those who have known for a long time what path they want to pursue can benefit from an MBA education. To make the most out of an MBA, those who want to focus their degree can benefit from the option to focus or concentrate in a particular subject, which many schools offer.
If you are thinking about pursuing your degree in sunny Los Angeles and have an interest in marketing, there are a number of schools in the metro area which allow students to focus their degree. Below, we've rounded up some of the top Marketing MBAs in the Los Angeles metro.
The Evening MBA at California State University, Long Beach offers students the opportunity to choose a focus area and obtain a specialization for their MBA degree.
The Evening MBA at CSU is a self-paced MBA that allows students to choose how many classes they take each semester, with the option to either earn a general MBA or select a specialization. Marketing is among the several MBA specialization options available for students, including courses such as Marketing Concepts, Seminar in Marketing Policies, Seminar in Marketing Research and Marketing and Sustainability, among others.
The Drucker MBA program allows students to select an area of concentration for their degree, with options like strategy, global management and of course—marketing. The marketing program aims to help students "develop a critical understanding of key marketing concepts and gain analytical and evaluative skills to inform strategic marketing decision making".
The full-time MBA at Argyros School of Business is well regarded across the country, ranked 81st nationwide by U.S. News & World Report.
Students pursuing an MBA at Argyros can choose a 'Course Track' with just three electives that can help focus their education. To choose a Marketing Course Track, students must select three courses from options like Marketing Research, Statistical Models for Analytics and Internet & Social Media Marketing, among others.
The California State University at Los Angeles' College of Business offers a number of flexible options for students to pursue their MBA in a cross-functional and integrative educational setting. Students have the option to select their graduate level courses within specific areas of studying, marketing included.
The full-time MBA at the Pepperdine's Graziado School of Business has been recognized as a top MBA program in the country by Bloomberg Businessweek and U.S. News & World Report. The program offers students a strong foundation in business through experiential MBA courses, also offering the chance to choose from a variety of MBA specializations.
The MBA in Marketing at Graziado is available for 12, 15 and 20-month MBA Students and focuses on providing students with the basic concepts, tools and techniques for developing a strong marketing strategy. Some course options include Global Marketing, Consumer Behavior and Business-to-Business Marketing.
The LMU MBA can be earned in 24-36 months or more, designed with a flexible schedule for meeting the needs of working professionals. The first year of the MBA requires students to complete core courses, where the second year allows more flexibility for focuses on a particular area of emphasis.
Students may choose to focus on a Marketing emphasis for their MBA, selecting from such courses as Business and Capitalism, Sales Force Strategy and Customer Relationship Management.
The MBA program at USC Marshall is a universally top-ranked degree which allows students to pursue a marketing focus, beginning with a required Marketing Management class as part of the core. In year two, marketing students will have the option to take courses that are part of the MS in Marketing program, such as Business Analytics, Customer Insights and Analysi, and Market Demand and Sales Forecasting.
About the Author