The Best Dallas Online MBA Programs


It's hard to argue against business school as a practical solution for staying competitive and getting ahead in the game. But time and money are scarce resources for most — how can you balance work, life and school when you need to spend half the day commuting to a classroom? For those in Texas, a Dallas Online MBA could be the right remedy.
While the old school full-time, in-class model probably won't be completely phased out any time soon, it's become apparent that virtual learning environments have become a necessary supplement — in many cases, alternative — to the that experience. More and more b-schools offer online degrees for working professionals with all the amenities of an in-person MBA but infinitely more convenience. You could do worse than the Dallas-Fort Worth metro as the physical location to get your virtual learn on. The region is HQ for more than 10,000 corporations, including Exxon Mobil, 7-Eleven, Chili's, Dave and Buster's, Chuck E. Cheese, FedEx Office, Greyhound Bus Lines, Match.com, American Airlines, AT&T, Southwest Airlines, JC Penney, GameStop and Texas Instruments, among others.
We took the liberty of surveying four Dallas Online MBA programs on your behalf: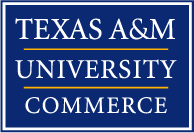 Since 1995, A&M-Commerce has offered online programs that target MBA candidates seeking degrees "without the limitations of the classroom." A&M-Commerce currently offers five online business programs:
The MBA, which "prepares the graduate student for advanced management positions that demand analytic and strategic leadership solutions to an interrelated set of economic, ethical, and environmental issues."
The MSA, an "excellent preparation for students planning on a career in public accounting, industry or government."
The MS in Management, "suited to individuals seeking an educational experience with course work concentrated in leadership dynamics and/or human resources management."
The MS in Finance, ideal for students who "can spot opportunities, assess risks and ask critical financial questions."
The MS in Marketing, which helps business and non-business students alike "develop expertise in the art and science of business marketing."

Baylor-Hankamer's 12-16 month, 48-60 credit Accelerated Online MBA gives students "the tools of principled leadership that will enable you to command admiration and deliver results." The Online MBA is structured around Baylor's "Define, Discover and Deliver" leadership framework in which students define the purpose of business; discover ideas and technologies that lead to a company's competitive advantage and deliver results for the company.
Baylor-Hankamer's Business Network is robust with the class of 2015 touting a 96 percent post-grad employment rate. Incoming students without business undergraduate degrees may take core statistics, accounting, economics and finance courses online.

UT Dallas, a self-described leader in online and distance graduate management learning programs, prides itself on offering a "flexible, convenient learning environment to better balance the demands of work, travel and personal responsibility." UT Dallas presently offers a number of online degrees with identical content to its classroom counterparts, including the Online PMBA (view the online course demo here) and the Global Leadership Executive MBA (GLEMBA), whose innovative amalgam of face-to-face and virtual applications Forbes has applauded for nearly a decade.

UNT College of Business offers four online MBAs that are 36 credits each and is completed within 14 months:
The MBA in Marketing was developed to provide students with "an excellent conceptual foundation and managerial skills" for careers as Brand Managers, New Product Managers, Research Analysts, Sales Managers, Buyers, Merchandising Analysts, Market Researchers and Marketing Consultants, among others.
The MBA in Finance equips students with a comprehensive understanding of "domestic and international financial management," by emphasizing "ethics, communication, team-work, global perspectives, use of technology, problem recognition and problem-solving." The Online MBA in Finance prepares graduates for careers as Actuaries, Budget Analysts, Commodities Traders, Cost Managers, Investors and Traders, among others.
The Accelerated MBA in Strategic Management provides students with the management skills necessary to establish "the major direction, strategies and broad policies that an organization will follow to accomplish its objectives." The Strategic Management MBA prepares graduates for careers as R&D Managers, Public Policy Advisors, CEOs, Market Research Analyst, Urban Planners, VCs and International Commodity Traders, among others.
The Accelerated MBA in Organizational Behavior "examines the business organization in terms of structure, process and behavior" by focusing on how talent acquisition, individual development, succession forecasting and planning, total rewards design and grievance management contributes to a firm's competitive advantage. The Accelerated MBA in Organizational Behavior and Human Resource Management will adequately equip graduates for careers as Talent Acquisition Analysts, Industrial Relations Directors, Labor Relations Directors, Management Analysts, Corporate Labor Relations Executives, Director of Human resources and Employee Relations Managers, among others.
About the Author