6 Stellar London Marketing MBAs

When it comes to marketing, today's employers want graduates fresh out of business school to bring their A-game, fully prepared to analyze and solve the multi-faceted problem of getting people psyched about their products and services.
In today's increasingly crowded and competitive economy, B-school grads are expected to not only know their particular industry inside-out but they've also got to be tap-dancing, hard-selling polyglots with their fingers on the pulse of culture—a culture in which buyers are inundated with offers for more products and services than they could possibly afford.
Post-graduate programs in marketing are ideal for business savvy individuals from all sorts of non-business professional backgrounds. And what better city to satisfy your cravings for culture and cutting deals than London—the epicenter of the European business world?
See below for our run-down of 6 excellent London marketing degrees.

Cranfield's Strategic Marketing MSc gives aspiring marketers the tools to navigate the growing and ever-changing domains of "marketing strategy, digital marketing, branding, communications, marketing consulting, CRM, key account management, market research, omnichannel marketing and big data marketing analytics."
Cranfield prides itself on its track record for developing MSc students into proactive strategic marketing professionals who can hold their own in the marketplace. The MSc is built on case studies and a participatory "marketing consultancy project provided by an external business client" in which student teams compete against one another "to make the strongest marketing strategy presentation to senior executives from partner firms," such as Google, Nike, Cobra Beer, Acer or Sainsbury's.

Imperial College London's one-year Strategic Marketing MSc cultivates strategic marketers trained in digital business, innovation, and entrepreneurship. The MSc's 13 core module courses "explore a range of topics in advanced marketing and strategy," helping students "understand the critical role of technology as a marketing challenge and opportunity." During the summer term, MSc students take part in a Marketing Consulting Project, in which they "gain consulting experience and apply knowledge from the taught modules to the solution of a real business issue."

Cass Business School's Marketing Strategy & Innovation MSc helps students from a wide range of professional backgrounds develop the knowledge and skills to "skillfully analyze customers, markets and social trends, invent new and manage existing brands, run on and offline media campaigns, and thus leverage the success of commercial and non-commercial organizations."
Cass exposes MSc students to the "principles and state-of-the art practices of marketing, including: Creativity, Innovation and Design, Brand Management, Advertising, Digital Marketing and Social Media, Segmentation and Targeting, and Market and Consumer Research" so they will know "how to innovate with new products, services and ideas." Cass graduates go on to pursue careers as marketing consultants, advertising creatives, marketing strategists, brand managers, innovation managers and key account managers.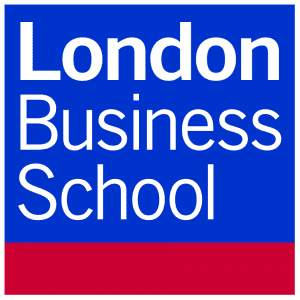 London Business School's Marketing MSc touts itself as an incubator for "cutting-edge and ethical graduates who have a deep knowledge and understanding of the complex issues involved in marketing exchange relationships."
Saïd's Strategic Marketing Programme (OSMP) was developed with the future in mind, helping students learn "beyond the latest innovations," and come away with effective strategies for new and unknown contexts. OSMP emphasizes both "digital and non-digital marketing approaches" when it comes to "contemporary and future-oriented strategic marketing issues" and "the five value-driving market-based assets: customers, brands, content and channels, data/insights and talent/skills/leadership."

Cambridge Judge's nine-month Strategy, Marketing & Operations MPhil prepares students for Ph.D. pathways and eventually "for academic careers in business school." Of the four potential routes, the marketing specialization—part of the marketing Ph.D. pathway—focuses on "how organizations create value for customers and capture value from customers in return" within three areas of research:
Marketing strategy, which "views the firm's interaction with its customers from the perspective of the firm's managers."
Marketing modeling, which "involves economic analysis of the interactions among firms and consumers."
Consumer behavior, which "investigates the psychology of how consumers think, feel, reason, and select between different marketplace alternatives."
About the Author