The 5 Best Dallas Executive MBA Programs

In the world of business, the Executive MBA degree is akin to an Iron Man decathlon in which one simultaneously attempts work, life, and school with equal gusto.
Designed to reskill and get mid-career professionals up to speed on the latest management trends, the value of an EMBA as a useful negotiation tool is undisputed—especially if you can get an employer to fit the bill. If not, it'll cost you but the investment is one that will certainly go a long way to paving a future leadership position way up the corporate ladder.
And when it comes to corporate ladders, the greater Dallas metro area has got an embarrassment of riches. The region is HQ to Exxon Mobil, AT&T, American Airlines, Southwest, Texas Instruments, JC Penney, and Gamestop, among many others on the 2017 Fortune 500. You could also do a lot worse with the area's cultural offerings, especially if you like football, art, and authentic Tex-Mex.
Let's take a closer look at five best Dallas Executive MBA programs:

Baylor's Hankamer School of Business
The Baylor Hankamer School of Business 48-credit, 21-month, $91,000 EMBA is designed for mid-level executives. The program emphasizes leadership skills, decision-making, human resource management, global strategic management, and contemporary business issues within a cohort lock-step structure. The 50-credit, $94,000 EMBA Healthcare curriculum does the same but specifically tailored to the healthcare sector. EMBA students arrive from a variety of companies, including Apple, AT&T, Xerox, Wells Fargo, Microsoft, Coca-Cola, Wal-Mart, and American Airlines. The EMBA does not require GMAT or GRE scores but applicants must have at least five years of work experience.

Southern Methodist's Cox School of Business
The SMU Cox 21-month, $120,150 part-time EMBA prepares experienced business leaders to take their career to the next level by helping them move into higher executive level positions or to expand their company's reach. The EMBA emphasizes general management practices, strategy, finance within real-world applications. Applicants are expected to have at least eight years of work experience but GMAT/GRE scores are not required.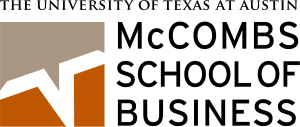 UT-Austin's McCombs School of Business
The curriculum for McCombs School of Business 2-year, 42-credit, $116,800 EMBA is based on a cohort system in which groups of five students "encourage teamwork and development of leadership skills" among one another and each student is paired with a mentor from the previous year's class. The EMBA covers effective communication, risk and change management and business ethics. Of the 68 students in the EMBA class of 2018, the average age is 37 and the average work experience is 14 years.

UT-Dallas' Naveen Jindal School of Management
The UT Dallas Naveen Jindal School of Management 21-month, 53-credit, 5-semester, $85,000 EMBA was developed to prepare "experienced professionals for careers in upper management." The cohort structure centers on "the fundamentals of business, marketplace advancement, leadership, corporate assets strategy, and data use and interpretation." The average UT Dallas EMBA student is 40 and with an average work experience of 16 years. Applicants must have a minimum of eight years "professional business experience with international and management experience," although GMAT or GRE scores are not required.

UT-Arlington College of Business
The UT Arlington College of Business 15-month, 37-credit, $74,500 EMBA (and accompanying Asian Business Studies certificate) is ideal for helping mid-level and upper-level managers and executives "develop the skills needed to move their company into global markets or to increase the company's presence in a global market." The EMBA focuses on the "skills and knowledge needed to run multinational firms, manage data, and develop effective teams that will help firms expand into global markets, maintain customer value, and build long-term customer relationships."
Its cohort structure allows students to gain "extensive experience working collaboratively as part of a team," which extends to the two-week Chinese immersion trip in which students develop a project specific to the region.
The average UT Arlington EMBA student is 38 with an average of 16+ years of work experience. Executive MBA students generally pay for the program through employer sponsorship, although there are scholarship and financial aid opportunities available.
About the Author