Finding the Best Real Estate MBAs in Los Angeles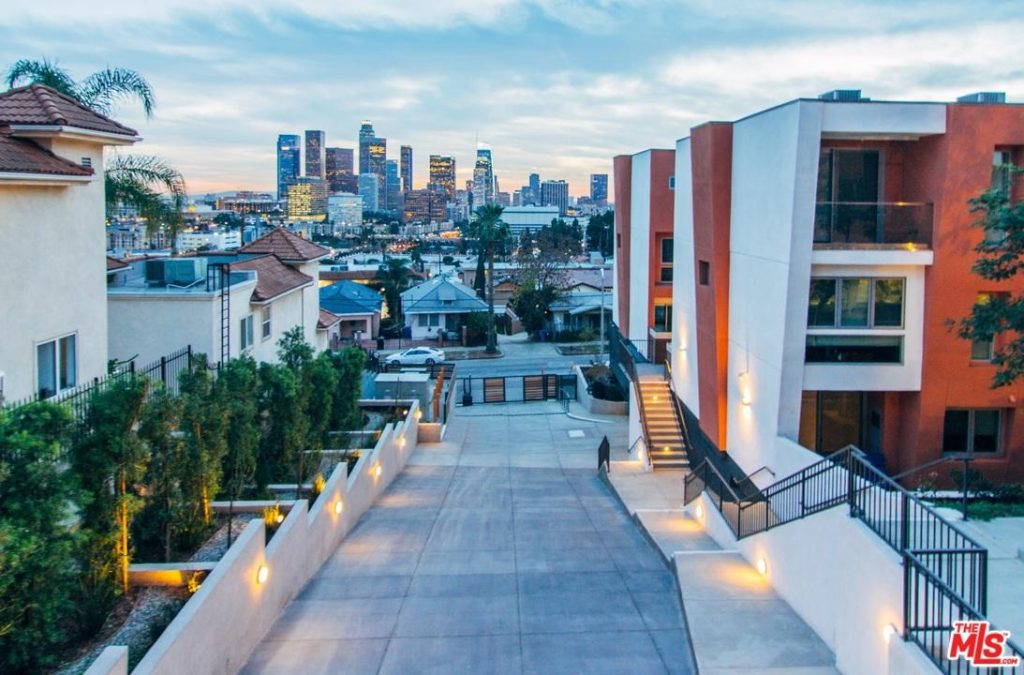 Over the past few years, MBA programs and courses in real estate have seen continued growth, as both interest and need have become undeniable throughout the country. With property values and real estate often having a tremendous impact on the overall economic health of the nation, educating and placing top talent in this sector can be vital. But how can you turn a valuable MBA into a lucrative career in Los Angeles real estate?
Although a business focus on real estate is nothing new, the idea of MBAs concentrating in the industry as part of their degree has been getting increasingly more popular. It is somewhat difficult to find MBA programs that offer specializations in the field, even though 2017 saw more than $5 billion invested into real estate technology—a massive increase since the Great Recession. Startups like Airbnb and WeWork area also changing the way the real estate industry overlaps with entrepreneurship and technology, making it even more important for a workforce of talented individuals helping to guide the industry going forward.
Los Angeles, long at the center of discussions about urban development and city planning, features some of the country's most vital real estate business program. Take a look at the three of the best Los Angeles real estate MBA programs below.
Marshall School of Business – USC
USC's Marshall School of Business allows students in the full-time MBA program specialize their degree in real estate through electives that focus on topics like investment, finance, valuation, law, development, and the economics of real estate markets. This degree will prepare students for a variety of careers in the Los Angeles real estate field, pairing a focus on the unique aspects of the real estate field with the acknowledgement that success in the real estate field relies still relies on fundamentals like management, marketing, strategic planning, and economics.
The USC MBA in real estate is unique in the student's ability to tailor the curriculum to their own career and educational needs, acknowledging the wide variety of roles within Los Angeles real estate, such as investment and asset management, consulting, valuation, asset management, and more.
Below are just a few Graduate Real Estate courses offered for MBA students at Marshall:
Mortgage-Backed Securities and Markets. This course, which includes lectures, assignments and a project, looks at residential and commercial mortgages as well as mortgage-backed securities and markets.
Urban Land Use-Feasibility Studies. This course consists of a team field study analysis of a prospective development site. Students will work together with a client to address issues like design, entity choice, deal structure, land use, economic analysis, and allows teams to interact with industry professionals throughout the process of developing their proposals.
Real Estate Finance and Investment. This course consists of both cases and lectures, as well as assignments and exams to evaluate student's understanding of valuation, projects, financing, and investment analysis. Students will also learn to use ARGUS 7.0, one of the top real estate investment software packages used throughout the industry.
Anderson School of Management – UCLA
The real estate MBA focus at UCLA's Anderson School of Management has consistently been named among the best real estate programs in the country, let alone Los Angeles. The real estate concentration at Anderson trains students to join the industry through a strong education in real estate financing, investing, and entrepreneurial development. The concentration is integrated into the school's overall MBA program, with the option for many real estate-centered electives, providing both theoretical and practical study in the most important aspects of the industry.
---
---
The Anderson School of Management also recognizes that real estate is not just a matter of business, and encourages MBA students to seek classes in other departments at UCLA, including public policy, urban planning, architecture, engineering, taxation, and law.
Below are some popular electives available to Real Estate MBA students at Anderson:
Urban Real Estate Financing and Investment. This course helps students to bridge the gap between theory and practice in real estate finance and investment, training students to use finance and economics to uncover insights about real estate markets and investments.
Entrepreneurial Real Estate Development. This course looks at real estate through the lens of entrepreneurship, helping students identify market opportunity, product definition, and conceptual feasibility through work in an entrepreneurial environment.
Public Policy Clinic: Land Use, the Environment and Local Government. Acknowledging the interdisciplinary nature of this field, this course will provide students with a solid education in the complicated connections between land use control, state and local government law, and environmental quality
The Paul Merage School of Business – University of California, Irvine
At the Merage School of Business' Center for Real Estate, students can earn an MBA Certificate in Real Estate and Urban Development, with a curriculum just as dynamic and diverse as the marketplace itself. The MBA certificate presents students with a holistic approach to real estate, using lessons from past trends and cycles within the industry to help students prepare for a career in this often volatile industry.
Students who have at least two years of study in a Merage MBA program are eligible to pursue this certificate after successful completion of certain prerequisites in real estate. After completing these courses, students can choose from a number of electives connected to the certificate, such as:
Real Estate Capital Markets
The Real Estate Development Process
International Real Estate
Applied Real Estate Security Analysis and Portfolio Management
Practicum in Mixed-Use Community Development
About the Author