The Five Biggest Texas Internship Destinations for MBAs

Whether an internship is optional or required for your MBA program, interning at top companies in your metro can not only offer hands-on work experience, but the chance to develop professional relationships that can shape the rest of your career.
Major Texas metros like Houston and the Dallas-Fort Worth area are increasingly becoming known for their roles in business and technology, making these cities the perfect spot for students to begin their professional careers with summer internships. Often these internships can lead to continued work and career opportunities after graduation. For example, 100 percent of students at a top MBA program like TCU's Neeley School of Business earned internships in 2016, nearly half of whom continued projects for their employer on into the following year.
The Five Biggest Texas Internship Destinations
Hewlett Packard (HP)
Headquartered in Palo Alto, CA, the multinational informational technology company, HP, has a strong presence in Texas' biggest metros. With a massive range or products, from personal computers to 3D printers, HP has 55,000 employees around the world and a net income of $2.53 billion USD.
HP and their separate Enterprise Service business, Hewlett-Packard Enterprise, offer a number of internships for MBA students and are considered one of the top intern destinations for schools like the Naveen Jindal School of Management at the University of Texas at Dallas and Rice University's Jones Graduate School of Business.
HP offers a 12-week paid summer internship program for students in a variety of fields. Current openings include positions like:
Personal Systems MBA Project Management Intern (HP)
Personal Systems MBA Marketing Summer Intern (HP)
Financial Associate MBA Intern (Hewlett Packard Enterprise)
Texas Instruments
It likely doesn't come as a surprise that technology company Texas Instruments, headquartered in Dallas, is a top employer for MBA interns in the region. The company, which as of 2017 had a profit margin of $3.68 billion, has a number of different career paths available for their interns, with rotational opportunities after students have graduated that can help accelerate their career. Business roles at the company include focuses such as Finance and Operations, Human Resources, Information Technology, Marketing Communications, and Supply Chain Analyst.
With internship opportunities in engineering as well as the business fields, Texas Instruments consistently tops lists for MBA interns in programs like the aforementioned TCU Neeley School of Business and other top Dallas schools.
AT&T
Headquartered in Dallas, AT&T today is the world's largest telecommunications company and second largest provider of mobile phone services in the country. And with 254,000 employees worldwide, it makes sense that this massive company would seek to create a talent pipeline for MBA students in the area. AT&T tops the list as an internship destination for students in schools like Texas A&M University's Mays Business School and Jindal at UT Dallas, among others.
AT&T offers summer internships in a number of different focuses and fields, which provide real-world projects, specialized training programs and leadership exposure. Currently open positions with the company include a Leadership Internship, Finance Internship, and Software Development Internship.
Deloitte
Another company making an impact for student interns at schools like Neeley, Rice, and Mays, is "Big Four" accounting organization Deloitte. The company is headquartered in London but with over 263,000 employees throughout the world. In 2017, Deloitte officially became the fourth largest privately owned company in the United States.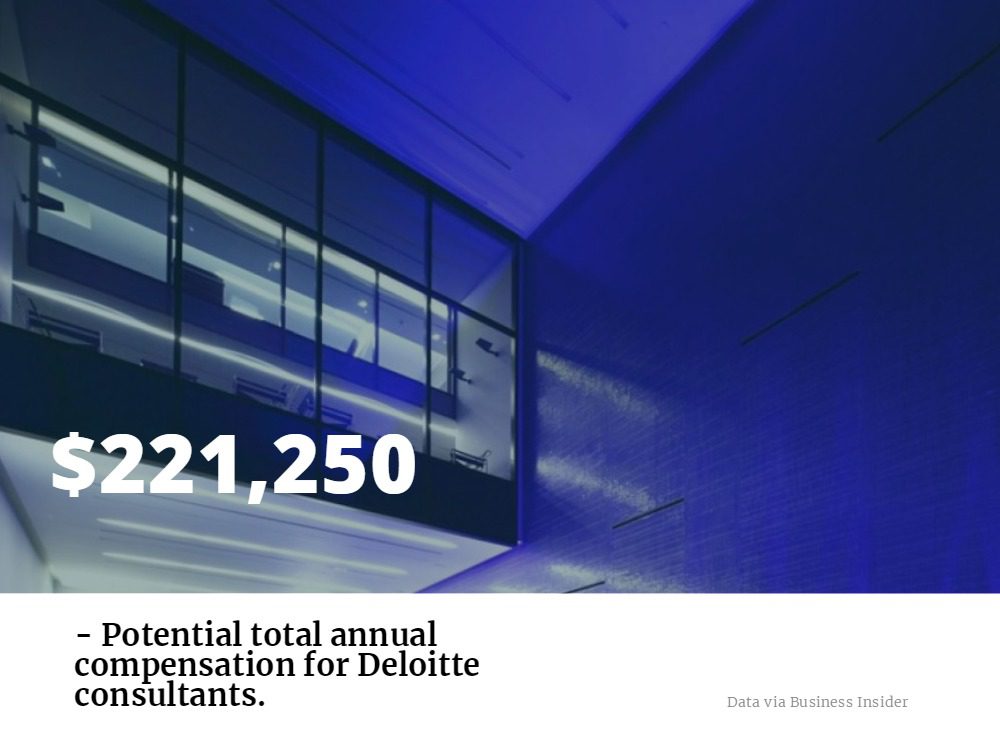 Deloitte's commitment to recruiting talented finance students is reflected in the many MBAs who find both internships and full-time positions with the company. A Texas internship at Deloitte typically last eight to ten weeks during the summer and continue through at least one semester of the school year. MBA student interns have access to a number of incredible resources during their internship at Deloitte, including a consulting immersion program, women's leadership launch, and the chance to participate in a number of case competitions.
Accenture
With headquarters in Dublin, Ireland, the work of global management consulting company Accenture may seem worlds away from Texas, U.S. But with nearly 500,000 employees around the world, this Fortune Global 500 company has left its mark as a top employers of MBA interns at schools like TCU Neeley and Rice's Jones School of Business.
Accenture's internship program is a ten to twelve week experience throughout the summer that encourages students to empower themselves through innovation. Student interns have access to programs like the Student Leadership Conference, Buddy Program, Summer Analyst Day of Service, and group outings. Those who are able to turn their internship stays with Accenture may also be awaiting a hefty payday when it comes to full-time employment after earning an MBA.
"According to Management Consulted, post-MBA salaries at Accenture hover around a base salary of $140-145,000 with a $25,000 signing bonus, an $8,000 relocation check and a performance bonus up to $44,000. Interns typically clock $31 per hour, plus overtime and a signing bonus."
About the Author