USC Marshall Supply Chain, Student Engagement, and More – Los Angeles News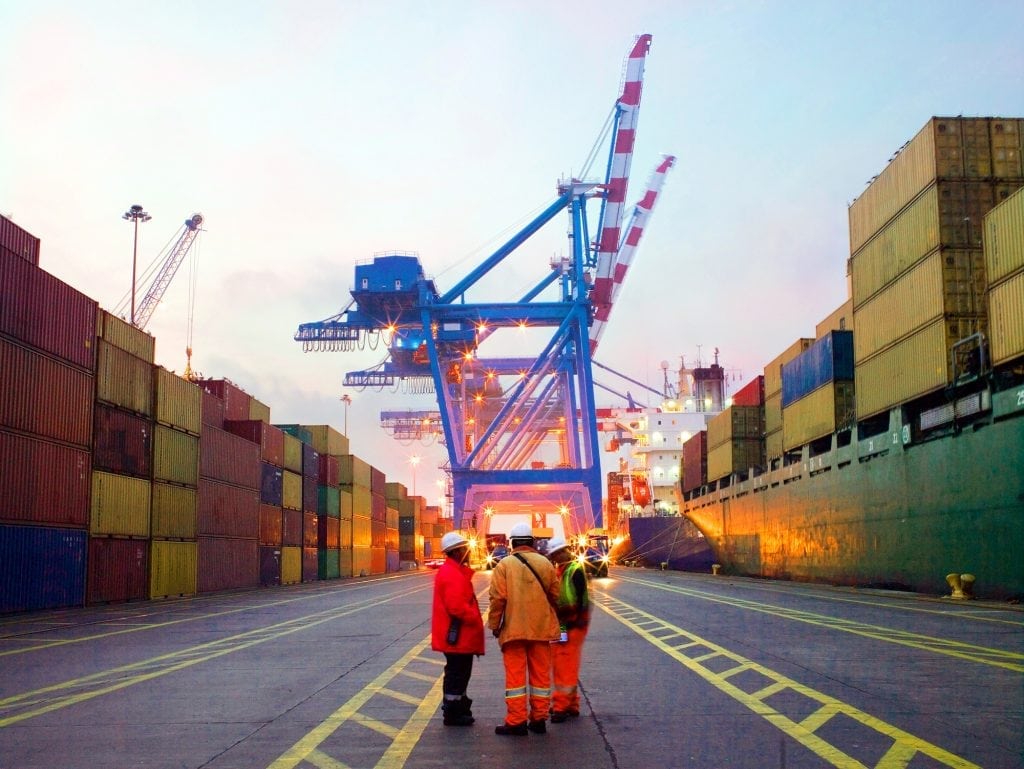 We've rounded up the news you need to know from this week out of the Los Angeles metro.
---
"Forty years ago, there were 26 mega-cities worldwide. Now there are 70. The globalization cat is out of the bag. But how do we deliver to everyone?"
This question of delivery maximization here is asked by Nick Vyas, an Assistant Professor at the USC Marshall School of Business, and Director of the school's Center for Global Supply Chain Management. From his past roles with now-defunct retail giants like Toys 'R' Us and the soon-to-be (you know it's coming) defunct Sears, Vyas has seen a hefty degree of turmoil in the industry. At the same time, however, he has seen modernized giants like Amazon and Alibaba rise to the top, matching the increased demands of consumers.
In a 2017 CIO Review article, Vyas explains, "Big data has certainly changed the supply chain industry. Armed with such information, retailers are able to achieve better revenue positioning because product offers can be instantaneously changed to respond to customer demand shifts."
USC Marshall caught on to the trends early, organizing the Online Master of Science in Global Supply Chain Management program in 2013. Fast-forward five years, and Vyas is already seeing commendable improvement. ""We are seeing success," Vyas says in a recent interview. "One hundred percent of the MS students are in internships. We prep them."
You can read more about Vyas and the USC Marshall Online Master of Science in Global Supply Chain Management program here.
A CSU Fullerton Mihaylo College of Business professor of management recently offered some advice on student engagement as a cornerstone of business education at any level.
Professor Gerard Beenen has sought to guide Mihaylo students, who will find themselves among 40,000 other CSU Fullerton students, in how to connect within increasingly competitive and challenging conditions.
"Large universities like Cal State Fullerton," Bennen says, "… are facing challenging goals to help students graduate faster … in an era of tighter and tighter state budgets. When students feel connected … they help us achieve these goals. [These] students … are more likely to persist until they graduate. And once they graduate, they're more likely to give their time and resources to the campus."
Student clubs, of which Cal State Fullerton has 325, serve as a valuable beginning to form connections. But Beenen points out that a wider focus toward common goals is most beneficial. "When we say, 'Titans reach higher,' we appeal to a shared aspiration—a superordinate identity—that all of our student clubs can identify with, along with study groups, friendship networks and other informal campus connections."
Professor Beenen is a frequent contributor to The Orange County Register. He has also spoke about his views on student engagement in The Leadership Voice, Mihaylo College's Center for Leadership's video series.
Matt Schmitt, UCLA Anderson School of Management Economist and Professor of Strategy recently remarked upon the state of competition within U.S. hospital systems in the U.S. for the American Economic Association.
In 2017, Schmitt observes, the highest number of hospital system mergers in recent history occurred, resulting in higher healthcare prices. This counters the stance of many proponents of consolidation who argue that it reduces competition, thus reducing cost.
Two factors may contribute to higher prices: change in management practices after mergers; and speculation on the part of the acquiring hospital. The latter factor is a motivator of merger for many hospital entities.
Schmitt analyzed 100 mergers between 2000 and 2010, and discovered that costs rose an average of 6 to 7 percent. The price increase impacted insurers, and the cost to patients is difficult to assess.
"In health care … there are several different layers of decision makers, all with potentially competing objectives. [This] research seeks to better understand the economics of these situations and whether policy may have a role to play in improving outcomes," Schmitt notes.
You can read more about Schmitt's research discoveries here.
About the Author