UCLA Hosts Worldwide Alumni, Startups, and More – Los Angeles News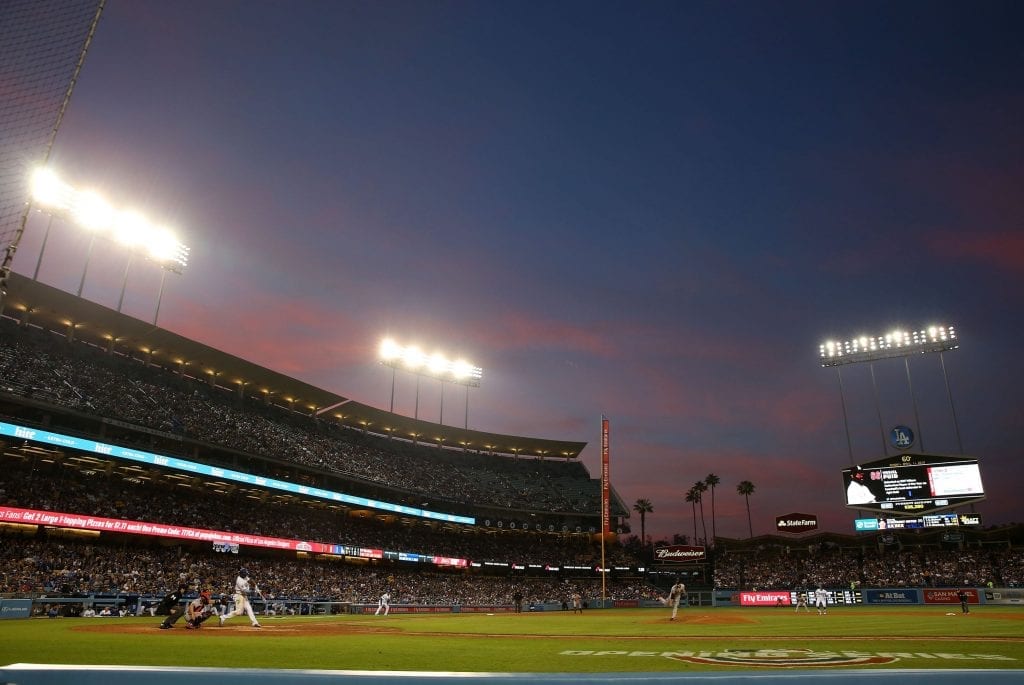 It's Friday! Let's dig into the most recent news coming out of the Los Angeles metro from the past week that isn't about the Lakers or Dodgers.
---
UCLA Anderson celebrates its annual 'Worldwide Welcome Weeks' this month with events designed to introduce new alumni to their regional chapters or affinity groups, and engage them with leaders and thinkers in their home cities.
Members gained valuable insight with behind the scenes tours of successful businesses along with more informal meet-ups with fellow graduates.
Here in the states, alumni networks gathered in such cities as San Diego, Irvine, Marina del Rey, Portland, and New York City for events ranging from a tour of Petco stadium to an exploration into the present and future of blockchain technology.
Internationally, students met in Madrid to discuss the future of sustainable strategies in business, and in Sydney and Shanghai for happy hours. Alumni in Vancouver got the chance to give back with a day of service at Quest Food Exchange.
For more on each regional event, including photos, please visit UCLA Anderson's news page.
Professor Noam Wasserman of the USC Marshall School of Business recently published his book, Life Is a Startup: What Founders Can Teach us About Making Choices and Managing Change, from Stanford University Press.
Wasserman's previous book, The Founder's Dilemmas: Anticipating and Avoiding the Pitfalls That Can Sink a Startup, landed at a number one spot on Amazon's bestseller list in the management genre. Wasserman also received the Academy of Management's Impact on Practice award.
Formerly a professor at Harvard Business School, Wasserman has over the course of his career studied founders of startups to discover not only their common characteristics, but also how their personal and creative lives evolved over the course of their careers.
In a recent profile with USC Marshall Wasserman poses the question, "How do we prevent our fear of failure from torpedoing our making life changes? How can we gain knowledge and motivation from our failures rather than having them stop us in our tracks?"
On the flip side are the perils of success. You reach your dream, and then all sorts of challenges are introduced. Your success has actually heightened a bunch of problems for you. Planning ahead for the perils of success is key to being able to have them be true successes.
Life is a Startup is Wasserman's exploration of how lessons learned during the startup of successful ventures can be applied to life experiences as well, particularly in times of difficulty or change. You can read the rest of the USC Marshall profile of the author and professor here.
In partnership with the Orange County Business Council (OCBC) and U.S. Bank, the Mihaylo College of Business and Economics' Woods Center for Economic Analysis will host its 24th Annual Economic Forecast.
Examining the three-year outlook for Orange County, Southern California, and also the domestic and global economies, the forecast promises to deliver vital information from leading academic and business professionals in the region.
Home prices, the unemployment rate, the general outlook on current economic conditions for business managers will be among the topics of discussion. Opening talks will be given by Provost Emeritus Anil Puri, former dean of Mihaylo College, and Associate Professor of Economics Mira Farka, a former senior economist at Deutsche Bank.
Other speakers include Lucy Dunn, president and CEO of the OCBC and former director of the California Department of Housing and Community Development, and Michael Camuñez, president, CEO and co-founder of strategic consulting firm Monarch Global Strategies LLC.
Register for the event today, which will be held at the Hotel Irvine on Thursday, October 25, 2018.
About the Author