5 Questions with the SMU Cox Assistant Dean of Graduate Admissions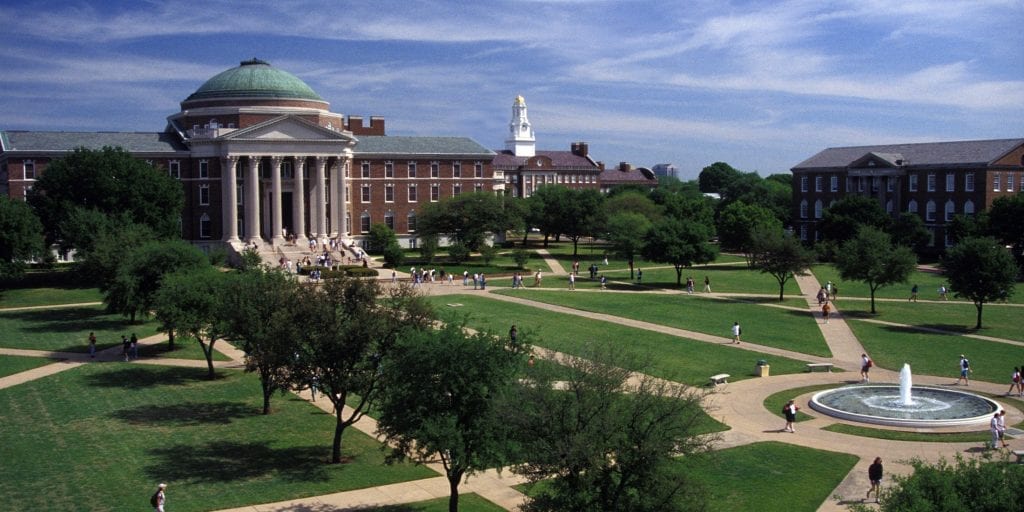 In our latest installment of the MetroMBA "5 Questions" series, we speak with John Roeder, Assistant Dean of Graduate Admissions at SMU's Cox School of Business. He talks with us about inside details of the MBA program, pre-admissions tips, and the school's beautiful campus.
---
Can you tell me something about the SMU MBA that I cannot learn unless I actually take part in the program?
"SMU Cox fosters a highly collaborative learning environment and connections to a network of 42,000-plus alumni around the world. From day one, SMU Cox MBA students join this community—a highly connected, active, and engaged group of students, alumni, and corporate partners that extend across the Dallas business community and beyond."
What are you most excited about when it comes to the future of SMU Cox?
"The future of SMU Cox is bright and exciting. The Cox School is refreshing the curriculum, and infusing new elective courses into the MBA program to reflect the evolving needs of businesses today. Plus, we're located in the heart of Dallas, a city on the rise! In fact, Forbes ranked Dallas the #1 best big city for jobs two years in a row."
---
---
What parts of the MBA program should more students know about before starting their graduate school career?
"Each year, applicants impress us with the high level of research they do on their own. Here are a few things we encourage students consider when searching for the right program fit.
Research the curriculum: Is it flexible, customizable? SMU Cox offers four different paths to the MBA. Whether you pursue the degree as a full-time student or a part-time student, you have the flexibility to customize the coursework and choose electives to meet your needs.
Explore experiential learning opportunities: There are incredible opportunities to gain technical knowledge and hands-on experience both inside and outside the classroom. At SMU Cox, all our MBAs have an opportunity to gain international business perspective through our Global Programs.
Identify companies or industries where you have an interest in working: Research your target business school's alumni presence and recruiting relationships with those companies. At SMU Cox, we have over 100 corporate partners and hiring companies actively engaged with our students."
What do you think is the most important part of the pre-admissions process?
"A few things can really help a candidate stand out during the application process. At SMU Cox, we look for students who have demonstrated a drive for impact, both personally, and professionally. So, when building your application, take the time to sharpen your resume, and highlight quantifiable achievements. Leverage the essays to showcase your personality and motivations for pursuing the MBA. And finally, let us get to know you! Whether you join us at an information session, a coffee-chat, or simply set-up time to meet one-on-one with a member of our Admissions team, we'd like to get to know you personally."
What is your favorite part of the SMU campus?
"One of the best aspects of our beautiful, tree-lined campus is its proximity to downtown Dallas. Our campus is located just miles from corporate headquarters, a flourishing art and museum district, a world-class sports arena that houses our local NBA and NHL teams, acres of outdoor parks and trails, and sits walking distance from both locally-owned and nationally acclaimed restaurants."
Click here for more information on admissions at the SMU Cox School of Business.
About the Author