Building an Event Startup at USC, and More – Los Angeles News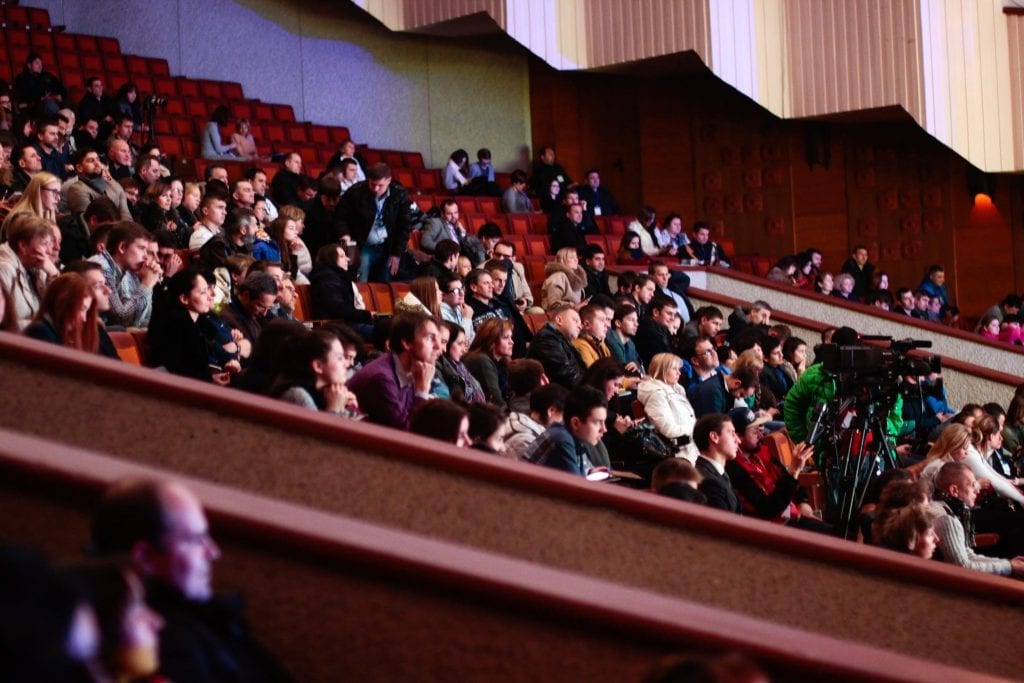 Happy Friday! Let's explore some of the biggest stories coming out Los Angeles lately.
---
Santa Clara University's Leavey School of Business' renowned food industry program, founded in 1973, has evolved into one of the country's leaders in the field.
With its continuing focus on new technologies for responsible farming, production and distribution, the school recently introduced the The Center for Food Innovation and Entrepreneurship (CFIE).
"Many of our MBA students are interested in studying innovation and entrepreneurship in the food industry and applying what they have learned to develop business opportunities either as entrepreneurs themselves or with their companies," according to a recent press release.
Connections with Silicon Valley will be a foundation of the center, as well as a strong emphasis on sustainability, climate change, animal welfare, and the issue of food insecurity.
Dr. Gregory Baker, Executive Director of the Center, says "[The CFIE] builds on our 45-year history of education and scholarship in the food and agribusiness industry. We will continue our strong partnership with industry leaders while forging new partnerships with the innovators and entrepreneurs".
For more on the CFIE, visit Leavey's News & Events page.
UCLA Anderson School of Management's Center for Management of Enterprise in Media, Entertainment & Sports (MEMES) published a recent study with Versus Systems, Inc. that will help form the future of advertising within online games and other media platforms.
The study reveals the unsurprising fact that there are a large number of online gamers out there—of respondents across various demographics, 50 percent played a game in the past week, and 41 percent did in the last 24 hours. A gap, however, arose in just who identifies as a "gamer" with only 13 percent self-identifying as such. Among women surveyed, 11 percent identified as a gamer. Millennial males played the most, followed by women of Gen Z.
Advertising's function within games was the other focus of the study. With traditional ads within television programming diminishing, advertisers need to engage consumers within a newer media landscape.
One of the more striking results the survey found was that rewards were the primary driver of gaming behavior. The survey asked respondents what would make them play or watch more games, and the answer was resoundingly "prizes" as opposed to engaging with friends or affordability.
You can read more from the gaming study here.
For more details on the study, visit the Globe NewsWire press release.
Two USC Marshall MBAs—Jake Olson ('19) and Daniel Hennes ('19)—received accolades for their event startup; an online marketplace that will streamline and modernize talent booking.
Engage is the product of Olson's experience with blindness, and of Hennes' assistance while the two were school roommates. Olson lost his eyesight as a child to a rare condition, and he conquered multiple odds to achieve his goal of not only attending USC, but also of becoming a long snapper for the Trojans football team.
His success led him to motivational speaking, combining the busy schedule of a college student, making booking engagements a burden. Olson noticed that the booking industry was still stuck in the analog age, with fax machines and checkbooks prevailing.
The duo decided to apply their savvy from Marshall to form the event startup. According to the company's
site
, "Engage is the AirBnb for events, allowing individuals to book talent online for a keynote speech, buy tickets to talent's pop-up events, or engage with talent in a unique, personalized way … The process of booking [is frequently] slowed by inefficient email exchanges, scanning and faxing contracts and common questions. Engage puts the entire booking process in one place."
Hennes and Olson caught the attention of the USC Marshall Venture Fund, which helps to incubate businesses within the MBA community.
"Jake and Daniel are solving a 21st-century business challenge in a way that feels unique to the Los Angeles tech and entertainment landscape—this is exactly the kind of creative thinking the Fund intends to support," says Michael Rivera, Managing Director of the Venture Fund.
You can read here for more on Olsen, Hennes and the event startup.
About the Author