Top Southwest Real Estate MBA Programs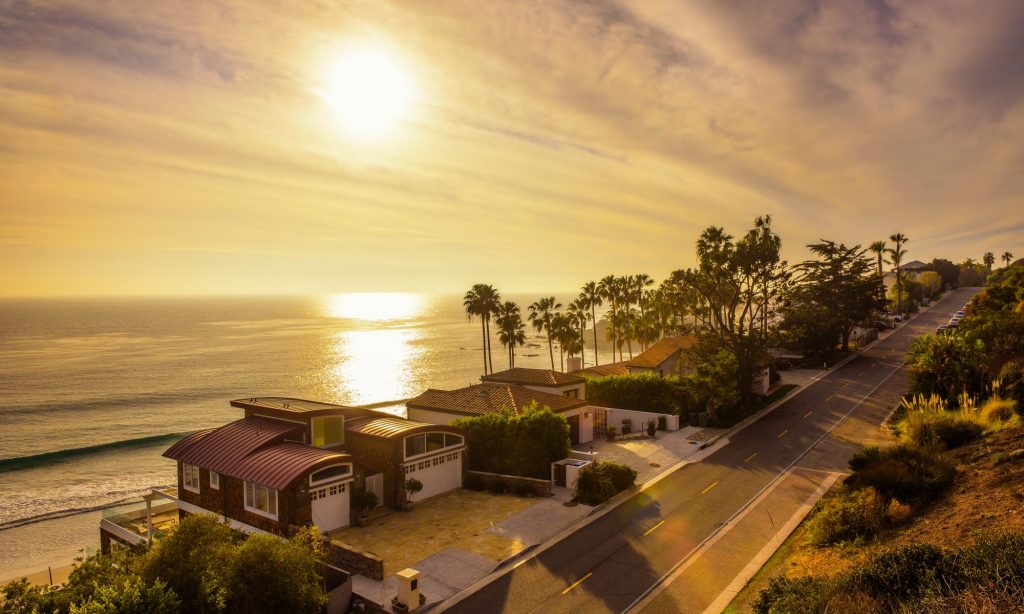 A career in real estate is not a common choice for MBA graduates. In fact, a relatively small number of MBA students pursue careers in real estate, but that makes choosing the right business school all the more critical.
Real estate is a highly specialized field, so it's essential that MBA students have access to the appropriate certifications, majors, centers, professors, and courses. If you're interested in a career selling, buying, managing, developing, or speculating in real estate, you need to head to a premier MBA program that will help guide you and make the connections required to fuel your success.
In the Southwest U.S., that means four particular programs, which we highlight below.
The Best Southwest Real Estate MBA Programs

The UCLA Anderson School of Management offers a concentration in real estate for full-time MBA students. The concentration is integrated into the school's general MBA curriculum and includes coursework in everything from real estate securitization to advanced cases in real estate entrepreneurship, and recognizing and resolving legal issues in real estate business. There are also classes in taxation and law.
Beyond a concentration in real estate, UCLA Anderson is home to the UCLA Ziman Center for Real Estate, which is known for its research and advancing thought leadership in the field of real estate. For MBA students, this means regular real estate conferences, symposiums, panels, community outreach, and activities. The Center also provides customizable and direct recruitment and placement channels for real estate careers.
There's also the Anderson Real Estate Association (AREA), which promotes industry awareness, prepares students to market themselves, and educates students on real estate principles and concepts. It's also an excellent opportunity for networking and workshops.

UC Berkeley's Haas School of Business offers a Certificate in Real Estate. This certificate requires students to complete at least three real estate-focused electives from Haas and two from ant other colleges at Berkeley. Courses include land development & investment, real estate development, and real estate finance & securitization. In addition, students will examine real cases during experiential learning opportunities that cover everything from full market analysis to funding strategy.
UC Berkeley is also home to the Fisher Center for Real Estate & Urban Economics. This Center offers educational opportunities for students and professionals by supporting research on real estate. The center also hosts regular conferences and student activities such as Networking Night and the Opportunities in Real Estate Forum as well as competitions (NAIOP Real Estate Challenge).
Last, but certainly not least, there's the Berkeley Real Estate Club (BREC), which includes access to the Urban Land Institute, a real estate speaker series, conferences, and competitions.

The UT Austin McCombs School of Business is home to the Real Estate Center, which offers graduate students (including MBA students) a practical and interdisciplinary education in real estate. From 2017-18, 62 MBA students were active in the Center's programs, which includes cutting-edge research and curricula. Course options include real estate finance, investments, development law, and more. There are also an additional 20-plus education-based real estate opportunities each semester outside the classroom.
MBA students at McCombs can select real estate as an area of concentration for their studies. This concentration includes at least six courses (17 hours) of real estate curriculum, emphasizing a career in real estate finance, investment, and development. Graduates leave the program with both technical and practical skills for their career.
Outside the classroom, real estate students at McCombs also have access to the Real Estate Society as well as the student-managed REIT & Private Equity Funds.
The Real Estate Society offers specialized real estate career assistance, project and company visits, software training, case competitions, industry conferences, and more.
McCombs is the only business school in the country where students can manage both public and private real estate investment funds as part of their course work.

MBA students at the USC Marshall School of Business may choose to emphasize real estate by taking courses on finance, investment, valuation, development, law, and the economics of real estate markets. This Real Estate MBA is ideal for students interested in careers in asset management, lending, and development. Students will graduate with the knowledge, skills, and experience they need to work in a wide range of real estate careers.
The school is also home to the Graduate Real Estate Association (GREA), one of the most well-respected and connected student real estate organizations in Southern California. The student-led club offers networking opportunities as well as case competitions, site visits, education training, and speaker series.
There's also the USC Lusk Center for Real Estate, which seeks to advance real estate knowledge, address timely issues, and inform business practice in the real estate industry. An important piece of this is the USC Casden Real Estate Economics Forecast, which is an annual report that describes trends in real estate markets.
About the Author