Real Humans of the Miami Business School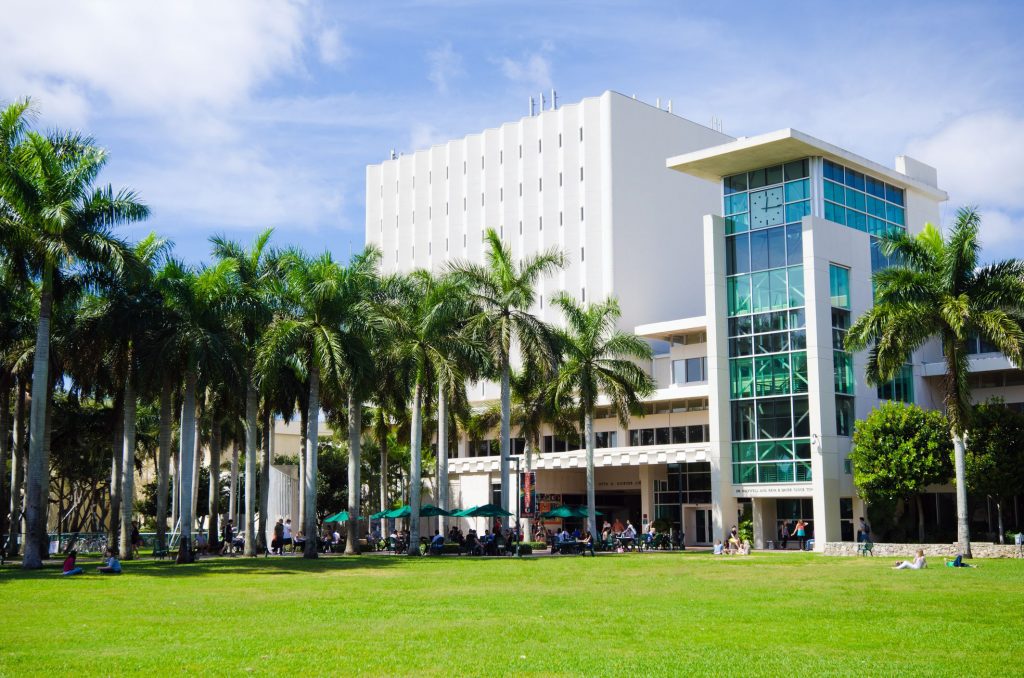 Gabrielle Gallou, Miami Business School MBA Class of 2020
Age: 23
Hometown: Lorient, France
Undergraduate Institution and Major: University of Denver, Colorado – Marketing
Pre-MBA Work Experience: I created my digital consulting company for small fitness companies (gyms, workout programs, etc.)
Why business school? Why now? After almost a year of having my own digital marketing company, I knew that I needed something to help me grow my career. I felt that business school would bring me the knowledge and exposure that I needed. I was still undecided regarding the direction I wanted my career to take, and understood that going to business school to get my MBA would help steer my focus by exposing me to different disciplines.
Why the Miami Business School MBA program? What factors figured most prominently into your decision of where to attend? The most important factor for me in deciding where to go to business school was the diversity of the people. Miami has a very strong influence from Latin and South America, a place that was not familiar to me. The Miami MBA particularly is representative of the city of Miami, by having a large number of students with international exposure.
What do you think is your most valuable or differentiating contribution to your MBA class? I believe that my most valuable contribution to the MBA class is my involvement in student life. I am part of the Graduate Business Student Association and am the president of the Women in Business Club. I find it very important to represent my class and make sure opportunities are provided to everybody.
Fun fact that didn't get included on your application? I spend a lot of my free time at the gym. I enjoy competing in CrossFit for fun, and it definitely helps me focus on every other aspect of my life.
Post-MBA career interests? I discovered a great interest in Management Science and Operations by going to school at Miami Business School. I would like to work for a large corporation in the implementation department and work on strategizing the launch and promotion of new products.
Advice to Prospective MBA Applicants
One thing you would absolutely do again as part of your application process? As part of my application process, I researched the extra-curricular activities that each school offered. As important as classes are, I believe that the outside-of-the-classroom opportunities make business school education more valuable. Miami Business School lured me in with its focus on international connections. It offers global study trips, international consulting projects and a diverse, multicultural student body.
One thing you would change or do differently? I wish that there was a single common application that I could complete and submit, and that every school could pull from. I agree that applicants should write a different essay per school, because the motivations might be very different based on which school you apply to, but filling out the same information multiple times is draining.
Part you would have skipped if you could—and what helped you get through it? If I could, I would have skipped the GMAT. Although it is a measure of test taking abilities, it does not measure one's ability to fit in a graduate level classroom. I wish the application process was based more on the essay and an in-person interview. What helped me get through it were the practice problems and practice test online.
Greatest highlight so far at the Miami Business School? So far, my greatest highlight at Miami Business School has been the Miami Leadership Challenge. The weekend-long event is a great challenge because it teaches us crisis management. I really enjoyed being part of it with my teammates.
One thing about the Miami Business School that you didn't expect before arriving? Before coming to Miami, I did not know how involved students would be in the business school. Indeed, the way the Graduate Business Student Association and all student organization are running is impressive. People openly advocate for what they want while the school actively supports the students that want to step up as leaders.
Thing you were most anxious about in your first year? Before starting my MBA, I was nervous about the work experience people in my class would have. During my undergrad, I did some internships, but I only had one year of post-undergrad work experience. I thought that I would be among classmates with 10-plus years of experience, and that I would not know how to relate. I found that I fit in just fine in my class, and that I have learned so much from people with more experience than I have.
Thing you were most excited about in your first year? During my first year, I was really excited about the number of people that I met. Business school is a very open setting where most people come in without knowing anyone else, and everybody is eager to get to know each other.
About the Author